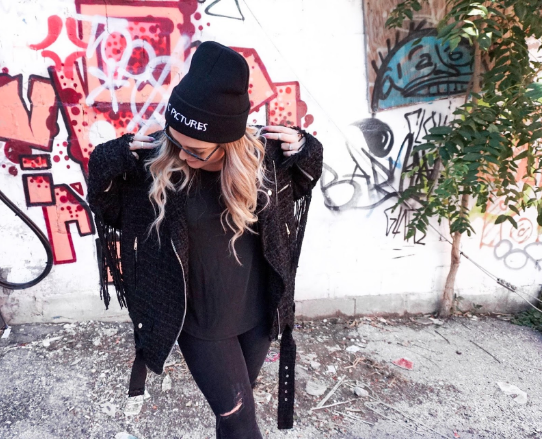 The minute I feel that first bit of cool, crisp air, all I hear is people complaining about how cold they are and how their summer glow is fading just like the memories. As much as I love the summer and would give my first born to skip winter, I love all the layers and accessories that come with the change in season. A big weakness of mine (asides from shoes) is surprising jackets. I own more jackets than most people probably should, with everything from trench coats to bomber and leather jackets. But don't let that fool you, I'm still forever finding a reason to add a new one to my collection.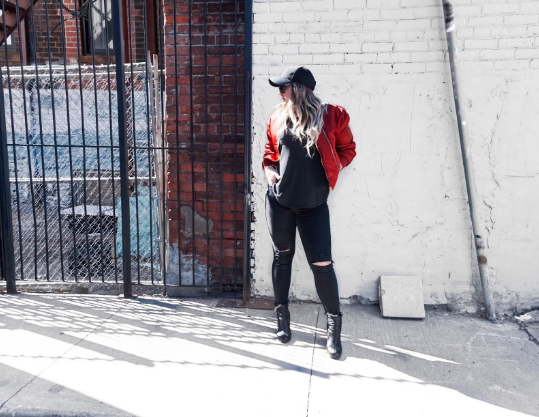 I recently stopped by Due West located at Queen and Spadina in downtown Toronto (431 Queen Street West). They opened their doors in 1973 and since then have been known for being the go-to destination for premium outwear and luxury brands. Throughout the years, the store has gone through some transitions in order to keep up with the times and styles but has always been known to carry unique and top of the line products. I remember back in high school traveling down from the west end so my friends could pick-up Nudie Jeans (which they still have for men) because they were pretty much the only ones in the city to carry them!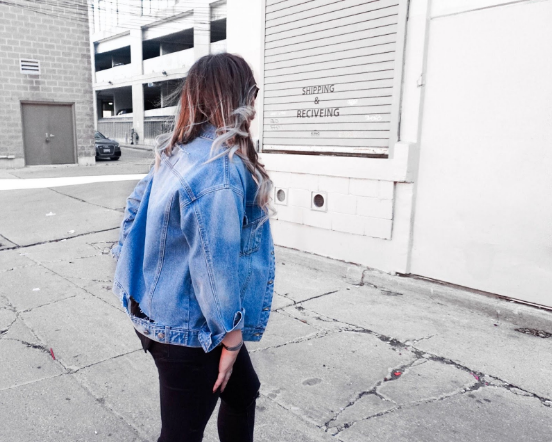 In the last few years, they've gone through some of their biggest transitions yet: opening the Canada Goose Room, the first of its kind, their massive renovation of the store a few years ago, and bringing more contemporary, luxury and streetwear brands like Juun J, Kenzo, Stone Island and DSquared into the store. They've also stepped up their game with their womenswear buying with a larger variety of brands and pieces which is a huge bonus for us ladies!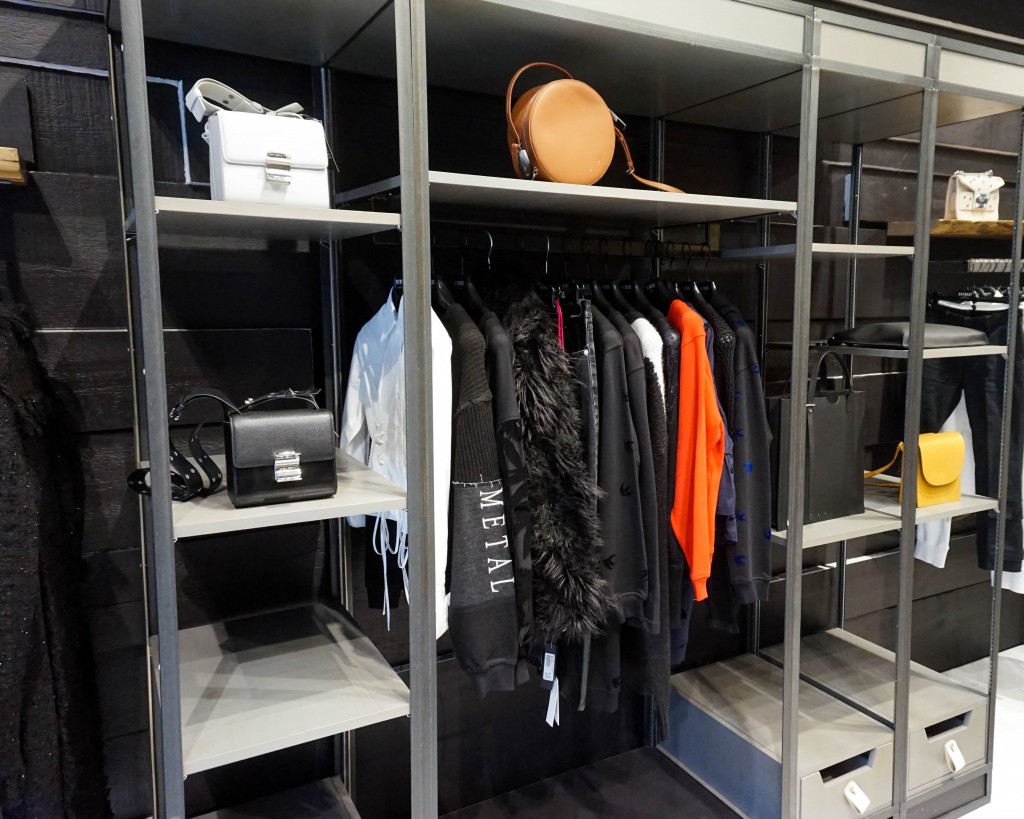 I went in last week to see what they have for fall and report back to you guys on what's available in-store and online. I picked 5 of my favourites, which wasn't easy – check them out below!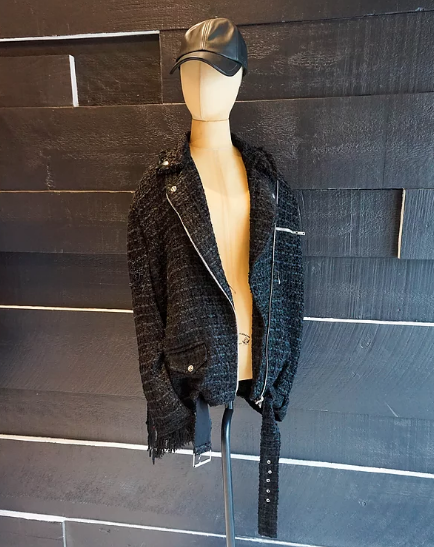 MSGM Fringed Tweed Biker Jacket
I had so much fun trying on this MSGM jacket! The fringe along the back and down the arms gives you so much movement and makes you feel so bad ass. Its oversized fit is perfect to layer over a sweater as it gets colder.
Shop the look: MSGM Fringed Tweed Biker Jacket, $2,450, available at Duewest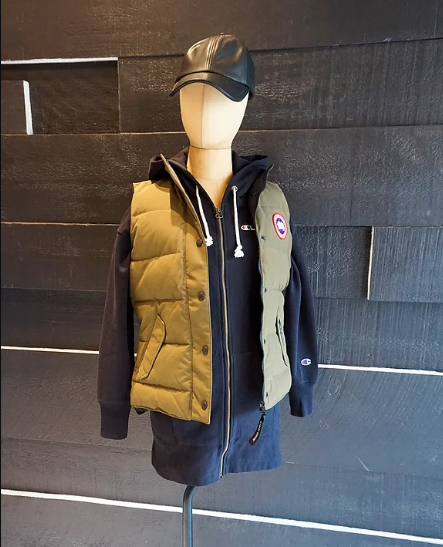 Canada Goose Freestyle Vest with Champion Reverse Weave Oversize Hoodie
I am a huge fan of layering pieces for the fall, so naturally picking out a vest/zip up hoodie combo was a must. This casual look is perfect for those gorgeous falls days spent walking around downtown drinking pumpkin spiced lattes or for getting all those leaves raked up.
Shop the Look: Canada Goose Freestyle Vest, $395, available at Duewest and Champion Reverse Weave Oversize Hoodie, $220, available at Duewest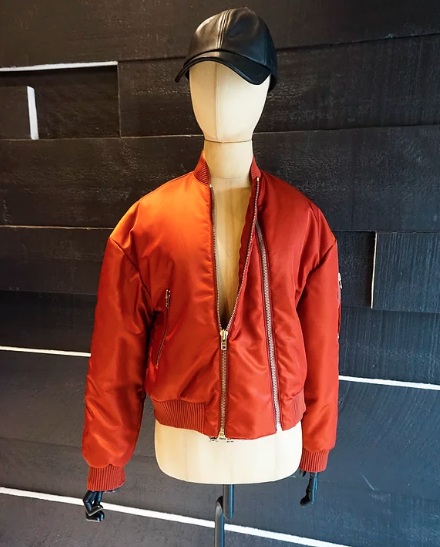 Kenzo Double Zip Bomber
I love a good bomber. Let's face it, I own three myself without including the ones I wear that belong to my boyfriend. This Kenzo one is the perfect mix of oversized meets cropped, which is ideal for us girls! It also has a double front asymmetrical zip so you can switch it up depending on how you're feeling.
Shop the Look: Kenzo Double Zip Bomber, $985, available at Duewest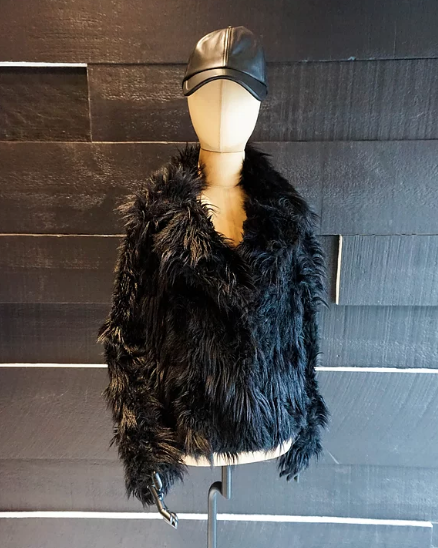 McQ Faux Fur Jacket
This is a dream jacket. It's faux fur which means everyone can enjoy it, and it's McQ so that pretty much says it all. It's a little heavier so I'd recommend this jacket on those cooler nights to go out or as the temperature drops going into the season.
Shop the Look: McQ Faux Fur Jacket, $1,050, available at Duewest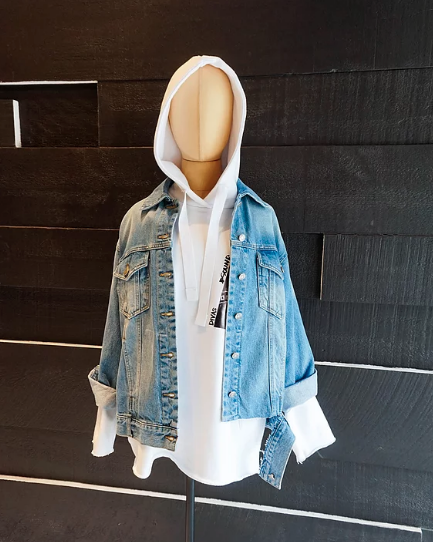 SJYP Bottom Cut Denim Jacket
I want this entire look, literally. I've clearly made a point this season that I approve of denim, and even though I currently own two denim jackets I could totally use a third. This SJYP Denim Jacket (and sweater) is oversized and lightly distressed and will definitely be a 3-season piece taking you from spring to fall!
Shop the Look: SJYP Bottom Cut Denim Jacket, $670, available at Duewest
All images are courtesy of Style Nine to Five contributor M.J. Elle
By: M.J. Elle, Toronto, @TheMJElle
This post originally appeared here.
Are you an employer? Post your fashion job here.
Are you a job seeker? Find fashion jobs here.
Don't forget to follow us on Instagram for the latest fashion jobs, career advice and fashion trends!