One of the most anticipated runway shows of Toronto Women's Fashion Week (TWFW), Mikael Derderian's showcase of his Fall/Winter 2018-2019 collection was definitely one to reminisce. Homegrown models graced the runway while flaunting heavily embellished ball gowns and cocktail mini dresses with cuts that are completely fresh to the common eye. The two-part show left everyone in awe and somewhat visionless due to the heavy dazzles and glitz of Mikael D's distinguished pieces but in a very good way!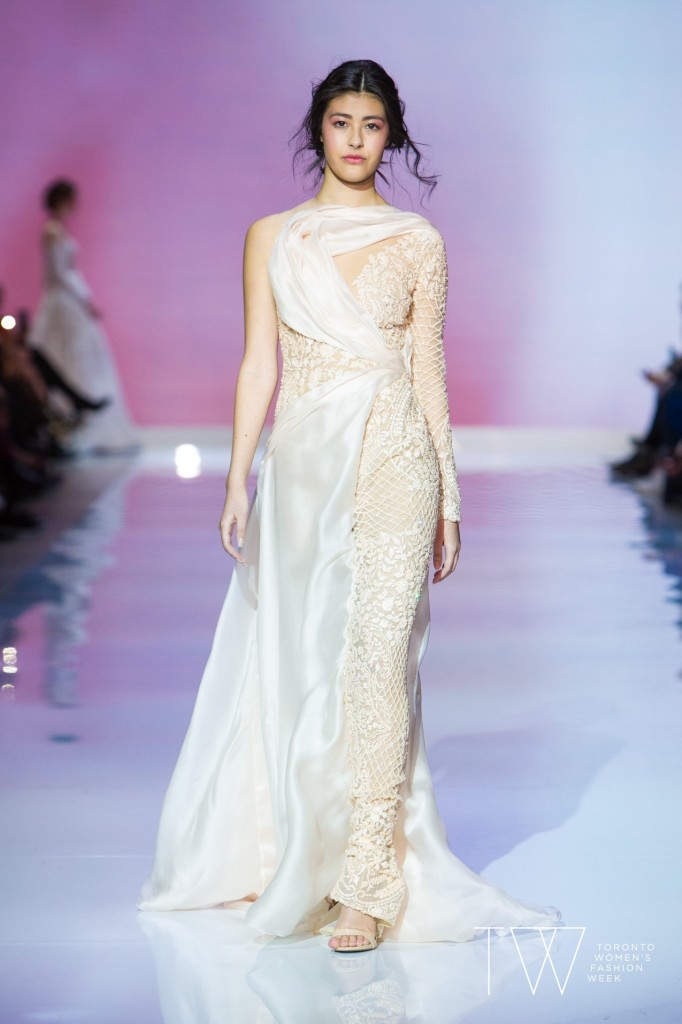 The first part of the show focused on light-toned dresses, primarily beiges and off-whites. The pieces consisted of silhouettes that are typical but are iconic due to their intricate beading and lacing. My favourite look from this segment would have to be the dress shown above. Apart from the stunning embroidery, the incorporation of both lace and silk was a delightful move because it exhibited two different textures and occasions in one dress.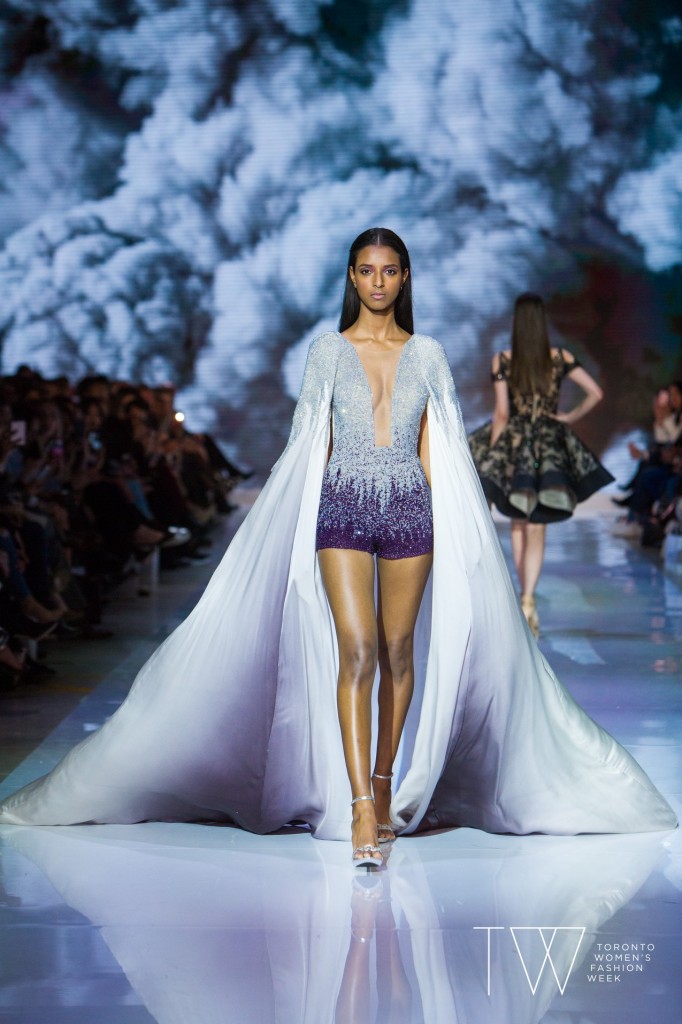 The second part of the show was introduced by a storm clip in the background along with a model's mini acting. This foreshadowed the styles that we were about to observe, which included mostly dark-coloured ambitious pieces with hefty sparkles. The line either made people speechless as they were constantly recording each piece with their phone or tremendously vocal with their neighbours about the wonderful clothing features. I did not have a personal favourite because all of the pieces were jaw-dropping but I'd say there were some slight stand-outs amongst others including the caped romper (?) with a very low-V neckline.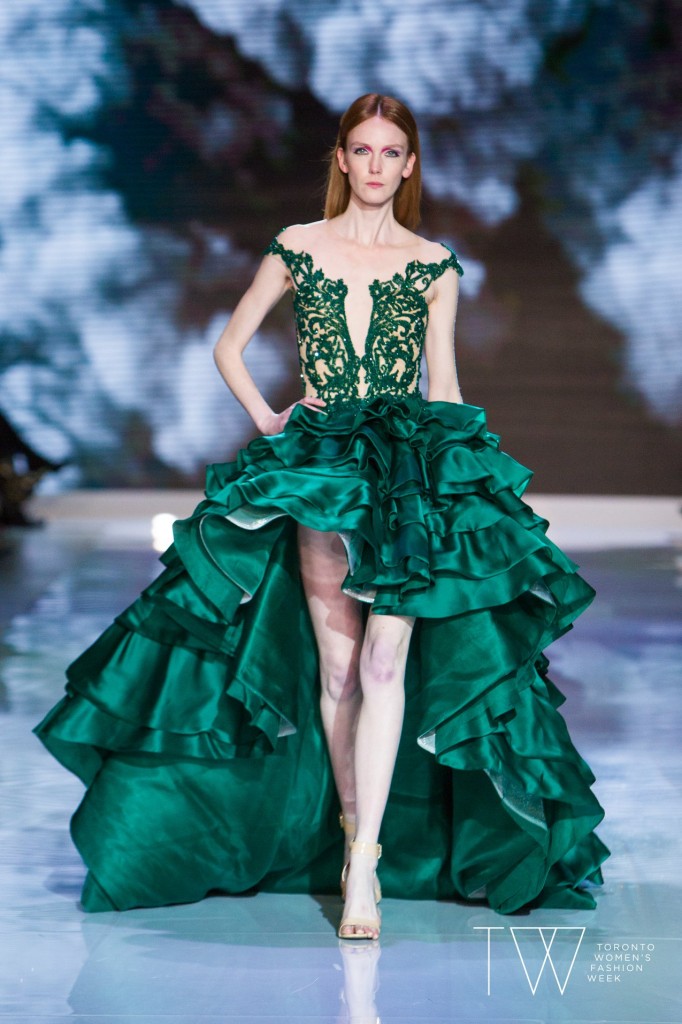 Toronto Women's Fashion Week certainly saved its bests for last. As one of the shows to conclude the biggest fashion event in the city, Mikael D's line was truly a definition of the nation's value of being on the international stage; and the jam-packed runway room was a proof of that! His craftsmanship, which has been embraced by many A-list figures, completely justifies the incomparable talents underpinned by the evolving minds and technology in the Canadian fashion industry.
Inspirational Images
Images courtesy of Toronto Women's Fashion Week.
By: Franz Tabora, Mississauga, @phranzzzz