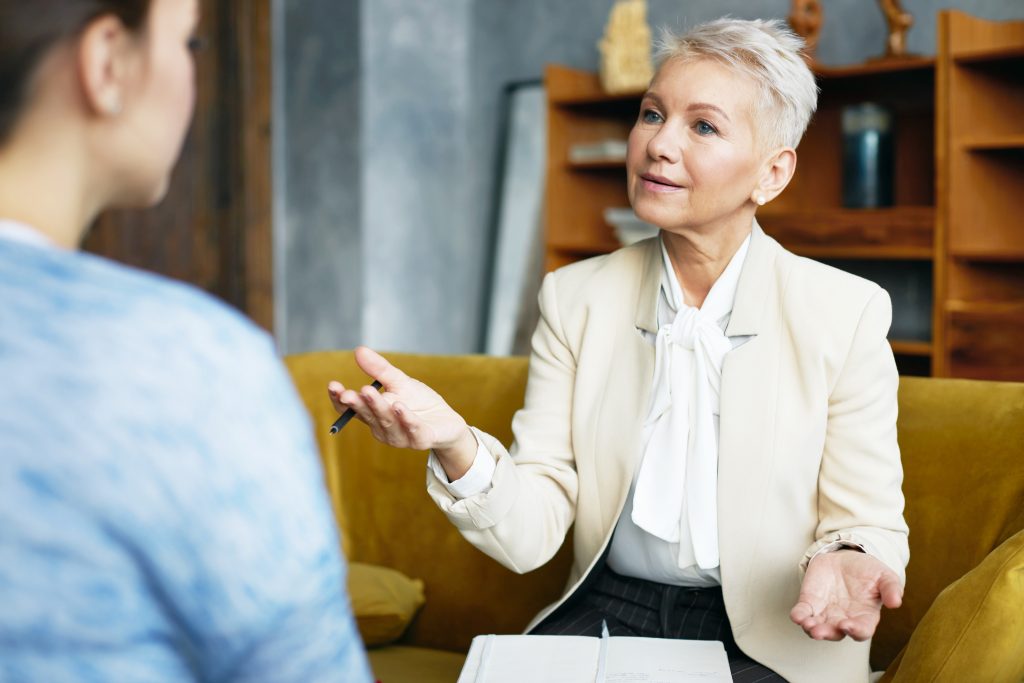 If you found out today that you had a performance review coming up next month how would you feel? Prepared? Confident? Nervous? Excited? Terrified? Regardless of whatever feelings come up with the words "performance review", we'll help you make the most of that one-on-one time with the boss.
Your performance review can actually be a pivotal moment in your career to make moves, get what you want out of your current job and set you up for success moving forward towards your career aspirations. We have organized six actionable tips you can use to prepare and make the most of your review.
1 – The Perfect Time to Ask for A Raise
Have you been looking for the perfect opportunity to ask for a pay raise? Well, it looks like it just found you. Many of the same conversation points that come up in a pay raise negotiation, cross over with performance review. So why not kill two birds with one stone?
Come prepared. What reasons can you give for arguing that you deserve higher pay? Have you taken on new responsibilities since your last review? Did you earn the company more money last quarter? Did the company hire someone new, who is now a direct report to you? Why should they give you more money? Make sure you have a few undeniable facts prepared that prove what you are worth.
If you haven't already been keeping a "sunshine folder", it's time to go through the archives and dig up all the praise you've received in your current position. Remember that special "Thank You" letter you received from your favourite client? Put that in there. The delightful email you received from a colleague applauding your contributions to the big project you worked on last month? Yep, that should be in there too. What about when you exceeded all your KPI goals? I hope you kept track of that because you are going to want to have that in your back pocket. Your sunshine folder is a dedicated place to store all the praise and accomplishments you have achieved. Have this available to you to use as leverage when it comes time to ask for the raise you know you deserve.
2 – Review Your Goals Prior to the Review
What were your goals and KPIs that were discussed with your boss in your previous review? How are they going? Have you been achieving them? These are sure to be discussed, so you'll want to be prepared for any conversations that will go on surrounding them.
If you achieved your goals, that's great news, maybe you'll be up for a raise, or a promotion. You'll also want to think about what should come next now that the goal has been achieved.
If you have goals you didn't achieve, be curious about those gaps. Why didn't you accomplish your goals? Was there not enough time, are you still working on them? Did you not have enough support from your team, or your leader? Were they too difficult, confusing, or challenging? Did your workload get in the way?
Your performance review is a great time to have a conversation with your boss to discuss not only why your goal(s) weren't achieved, but a way forward as well. Maybe that goal is no longer relevant and you want to focus your efforts on something else. If the goal is still important, what can you do differently this time to make sure it is completed? Is there anything your boss can do to support that?
3 – Prepare New Goals
Speaking of your goals, what are they? Prepare a list of new goals you have that you can discuss with your employer. This way they can be available to support you through achieving them and discuss what you need to make them happen.
Remember SMART goals? If not, here's a little refresher. Your goals should be: specific, measurable, achievable, relevant, and time-bound.
When discussing your goals with your employer, you can also discuss what happens when the goals are met, how will you be rewarded? With a promotion? A raise? By having this conversation now, it helps take the pressure off the next time you are ready to ask for a promotion or raise. This is a great way to set clear expectations and develop strong communication with your boss to get on the same page. Especially around topics which we have socialized to be uncomfortable with, like money. Let's normalize being comfortable talking about money with our employers, that is after all, what we're all there for, right?
4 – What Are Your Career Aspirations?
Your career aspirations should go hand in hand with your goals. What are you working towards? Your goals should be the smaller steps that eventually lead to the aspirations you have for your career.
What do you want next from this role? Is there an opportunity to take on responsibilities that set you up for the next step in your career? What responsibilities will align with your desired career path? Outline these for yourself before your review so you can discuss them with your boss and together ensure that your goals align with your bigger picture.
5 – Prepare For the Negative
Ok, we knew this was coming. Your performance review isn't always going to be glowing and chances are, there are some things your employer would like you to improve on. We're all human, we make mistakes and none of us are perfect, so be kind to yourself.
Listen to and be open about any constructive criticism, or negative feedback. Remember, this is an opportunity for growth. If you made a mistake, acknowledge it and come up with a solution to rectify the problem or a plan moving forward to ensure it doesn't happen again.
For example, maybe you have had issues with tardiness because the bus you rely on is unreliable. Let your boss know that you are aware this has been an ongoing problem and apologize. A solution to this may be to look into the bus schedule and opt for taking the bus that leaves 15 minutes earlier, this will ensure you are always at the office before your shift starts. Being able to own your mistakes goes a long way and will be appreciated, but make sure it is accompanied by a solution.
6 – Asks Of Your Employer
If you have a great leader for a boss your performance review will be more of a conversation than simply being talked at by your boss. So, before it starts, consider what you would like to ask of your boss. Do you, your team, or your department require more support? Have you found gaps in communication between you and your leader? Does the workflow feel like it could use some tweaks?
Consider the other aspects of your performance review, like your goals and aspirations. Where is there an opportunity to work collaboratively with your boss? Can you ask them for support in your future career aspirations? What would that look like? If you received negative feedback (or you are anticipating negative feedback), what ways could your boss help you do your job better?
7 – Complete a Performance Review Checklist
You can use the above tips as a checklist in the weeks leading up to your next review. Why not create that right now?
• Create a "Sunshine" folder
• Preparing to ask for a raise: make a list of your achievements
• Assess your previous goals
• What are your new goals and higher aspirations?
• Have you made any mistakes? What solutions have you put into place?
• What do you need from your employer?
How are you feeling about the words "performance review" now? Actionable steps help us to feel more in control and prepared for situations that can be otherwise nerve-wracking. So, create that checklist and start working on your prep. If you go in with goals and solutions, it can help you to lead the conversation and make the most of your review. Post-review will leave you feeling energized and excited about what is next!
Do you have a big performance review approaching quickly? Or maybe it's your first one and you're not totally sure what to expect. Book a Virtual Career Meeting with Style Nine to Five founder Christie Lohr. She will help you navigate your goals and organize your thoughts before your review.
Sheila O'Neill is a creative, innovative and inspiring fashion creator and writer.
Feature Image: Adobe Stock