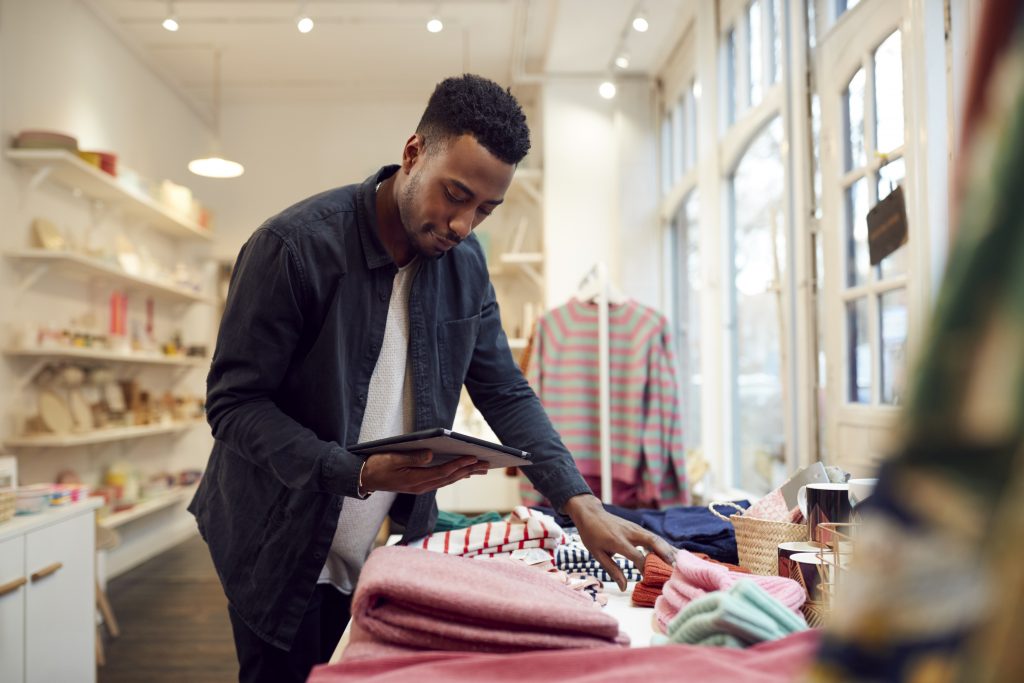 Contrary to popular belief, retail jobs are more than just a side gig or foot in the door to the fashion industry. Working for a retailer can give you a fulfilling, long-term career with varied experiences and unique opportunities, both at brick-and-mortar stores (ex. as a sales associate, manager or merchandiser, for example) or virtually (ex. in customer service, personal shopping and styling). There are several hidden advantages – besides the merchandise discounts, of course – to pursuing a career in this area!
1 – Endless Growth
There are a multitude of different roles and departments in retail companies, and they're yours to explore. Job seekers looking for entry-level routes into the business may start out as sales associates, e-commerce studio interns or assistants. The beauty is that once you're in, there are plenty of opportunity for internal growth within the company.
From sales on the floor, you can transition to a managerial position or visual merchandising and securing a salaried role not too far down the line. Retail is one of the rare industries where you can gain experience in many different roles, discovering your strengths and where you fit into the retail equation and fashion industry as a whole.
2 – Knowledge Enhancement
With more experience in other positions, you will begin to understand how all independent parts of retail work together much like a machine: merchandisers work closely with art directors consulting with buyers who are in constant communication with sales, and that's not even the half of it! With every retail job experience, the knowledge and skills learned will prepare you for what's next to come.
Everyday in retail is an occasion to enhance product and process knowledge, perform sales and stock analysis as well as practice demand and trend forecasting. With access to internal tools and resources, make use of them in order to orient yourself towards the career you want. For instance, in preparation for a career as a retail buyer, attending training sessions and shadowing others will help you to learn the ins and outs of buying. This is an opportunity to determine your specialty and become an expert within your role on the sales floor.
3 – Innovative Opportunities
In many ways, retail is driving innovation. It is actively changing the way consumers shop and interact with traditional storefronts. With retail technology, virtual jobs are surging in popularity and demand. Working online in retail as a customer service representative, personal shopper or virtual personal stylist presents the option to work from the comfort of your home with flexible hours. Unique roles and experiences like these are continuously emerging, so this is your chance to raise your hand and contribute your ideas to see them materialize into real life services, campaigns and new ways of experiencing retail.
Retail is a worldwide industry and the opportunities to turn it into a rewarding career are everywhere. While it has its challenges, it also has many long-term benefits. The world of retail is a hub connecting a multitude of talented professionals to one another to forge a creative network that is invaluable to any growing professional. Between the flexible work arrangements and professional prospects, a career in retail is a tough offer to pass up and it's a an exciting avenue to explore.
Let's get you hired! Whether you are newly graduated or are a seasoned fashion professional, Style Nine to Five's Founder, Christie Lohr, has your back with innovative and impressive resume and cover letter services!
Anita Hosanna is a freelance fashion stylist and creative consultant with a love for community, fashion journalism and fashion tech.