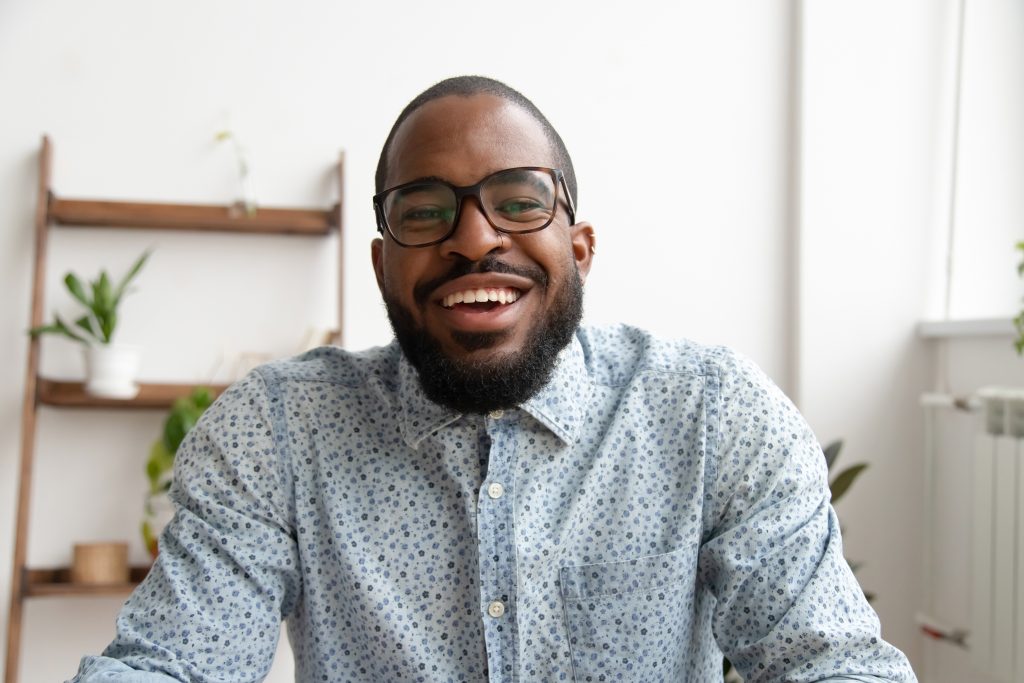 If you've been on LinkedIn recently, you might have noticed an orange ombre circle around peoples' profile pictures. This is LinkedIn's newest feature: the Cover Story. Just like other social platforms, LinkedIn now allows you to share a personal video on your profile. Style Nine to Five has done a deep dive into this new feature so you can bring your best to your Cover Story and take your LinkedIn profile to the next level.
Do I Really Need One?
As social media has developed over the years, people have asked this question time and time again. Does posting Instagram stories actually help me connect with people? Does my business really need a Twitter account? The answer is YES! Yes, you do need a LinkedIn profile and yes, you should take full advantage of this new platform.
Think of it this way, if you don't make use of this feature, you're missing out on a seriously good opportunity to show potential employers how awesome you are, and your presence is lacking compared to other applicants who have optimized their Cover Story.
Even if you have a super-strong cover letter and resume, there's only so much you can learn about a person on paper. Plus, hiring managers usually don't interview everyone who applies for a job, so if you can show them the person behind the application before the interview, they can get a real sense of who you are. Think of all those personality traits that are better experienced in person: your friendly attitude, your style, your humour—this can all be demonstrated in your video.
What to Say in Your Video
Cover Stories are only 30 seconds. That's not a lot of time, so this isn't the place to share your whole life story. Unlike Instagram or Facebook, this video does not disappear. What you say will need to stand the test of time and appeal to the range of employers you're applying to. Here are some key things to touch on in your video.
• Tell us why you got into your industry. Ex. "I got into the beauty industry because I believe that everyone should be able to access high-quality, effective skincare that doesn't break the bank."
• Tell us one of your favourite things about the industry. Ex. "I love working in fashion because clothes give people the power to express themselves as their most unique and truest selves."
• Tell us about what you do for work. Ex. "I work in retail fashion and help customers find the perfect outfit no matter where they're going." For a great example of this, check out Style Nine to Five Founder Christie Lohr's video.
• Highlight your skills. Ex. "I'm a social media professional with experience in content creation, increasing engagement, and cultivating influencer partnerships."
• Share what you like to do outside of work. This is a more personal approach to the process and gives the hiring team a better idea about whether you'll fit in with the work culture or not. Ex. "Outside of work I love exploring new restaurants and taking my dog for hikes all around our beautiful province!"
• Make it relevant. If there's a social justice movement that you're passionate about and that also relates to your industry, it might work well here. Ex. "I'm passionate about slow fashion and creating sustainable choices for people of all ages."
To make the most of your 30 seconds, write out what you're going to say and practice it a few times before hitting the record button. Remember, this is only to give potential employers a taste of who you are. Make it impactful, but don't try to shove too many things into those 30 seconds. You can save the rest for the interview.
Signing Off
Just like a cover letter, after you've said what you need to say, make sure to sign off and make a call to action. If you have time, thank your viewers for watching. A thank you can go a long way when you're making a first impression. Your call to action should encourage anyone who's watching to take the next step. That can be things like
• "Thank you so much and I look forward to connecting with you!"
• "Thank you for watching this! You can learn more about me by reading below or by sending me a direct message."
• "I'd love to see how we might collaborate. Check out my profile and I look forward to connecting!"
Preparing to Record Your Video
Your Cover Story might only be 30 seconds, but in those 30 seconds, a hiring manager will make a judgement about you. So pull out a professional outfit—this is almost like a pre-pre-pre-pre interview! Be professional and bring your best self so hiring managers leave your profile saying "we definitely need to learn more about this person!"
Currently, you're only able to record Cover Stories on a mobile device, so grab that smartphone and practice holding it while speaking. Influencers make it look easy, but if you're not an expert, you'll want to practice recording into the camera a few times too.
Finally, double-check what around you might affect your recording. Choose a quiet place with natural light if you can, and remove anything distracting from the background.
Researching prospective hires online is a common practice, so if you want to take your application to the next level, a LinkedIn Cover Story is the right move for you. This feature hosted on the most professional social media channel gives it broader appeal for applicants who range from job seekers in traditional roles to out-of-the-box creatives. Just like a video application, a Cover Story lets your personality come to life before you even walk into an interview. So get recording and give yourself a leg up on your next job application.
Looking for more ways to make LinkedIn profile shine? Book a LinkedIn Profile Refresh and Style Nine to Five's founder, Christie Lohr, will give your profile a makeover that impresses anyone who stops by your page.
By: Catherine Gautreau – Catherine is a communications and fundraising professional in Vancouver, BC with a passion for storytelling, the arts, and giving back to the community.
Feature Image: Adobe Stock