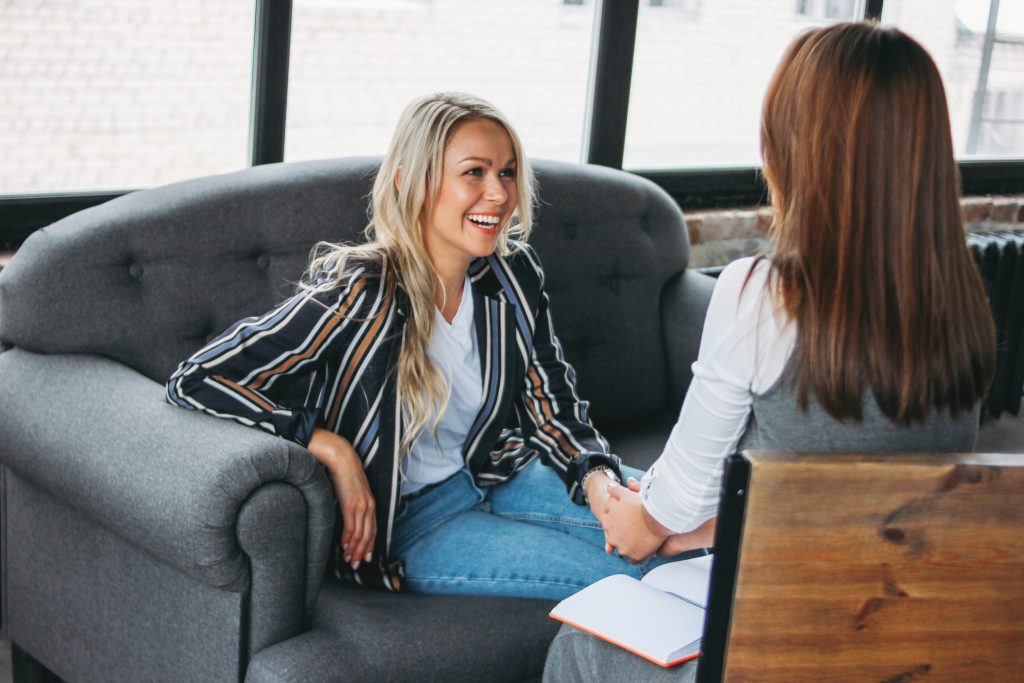 Having a mentor in your industry is so beneficial as they are someone to bounce ideas off of and gain industry insight that you wouldn't otherwise have access to. Usually a mentor will be very busy and their time is limited, so we want to make our conversations worthwhile. We've compiled our top "must-ask" questions when talking with a mentor to get the most out of your meetings.
1. What is one trait or skill you wished you had at the beginning of your career and why is it important?
Hindsight is 20/20, so who better to ask this question to than your mentor who has been through it all. You may be up to par on the technical side of your career, but learning how to negotiate, being assertive and navigating difficult situations are equally as important. Talking though these skills with your mentor may also shed a new light on what they see as being important. This is helpful if those areas have been an oversight to you in the past. By asking this question you may also get a glimpse into what the future of your career will look like and what skills employers are looking for.
2. Was there a decision you were unsure of that ultimately benefited you the most? What was your thought process when making that choice?
This is an excellent question if you're at a crossroads in your career and you're nervous about taking the leap. Asking them about a similar experience gives you insight into their thought process and how they weighed their options. Deciding to leave your current company or apply for a new position can be daunting as you are jumping into the unknown, but sometimes the best thing for your career is taking a chance and betting on yourself. By sharing your dilemma with them, they can help you weigh the pros and cons and share their insights into how this new opportunity might impact your career.
3. As a leader, I'm trying not to micromanage employees and delegate more tasks, but I'm having a hard time. What would you suggest I change?
Often those in a leadership position shy away from asking help. This may be due to the title of their role making them feel that they "should" know what to do. However, this couldn't be further from the truth and we all need guidance and advice, especially in a leadership role. Cultivating skills from someone you admire and becoming a better leader can only help your career. Also understanding the importance of delegating tasks enables you to become a more efficient leader who instills trust in their employees.
4. How do I ask for more responsibility and be more assertive when negotiating?
As the saying goes, "you can't get what you want if you don't ask for it." The tricky part is how to do this without sounding entitled. Your mentor is someone whose career path is one you would like to emulate, so it's important to ask them how they carved out their way to where they are now. What strategies did they implement when approaching their boss about a new role or asking for more responsibilities? In other words, how did they play the game? Whether it's asking for a promotion or a raise, it's important to have a game plan going into these meetings, and what better way than to use your mentor's advice!
5. I failed at X? How do I bounce back?
Failure is hard, but you're definitely not alone. Anyone who is at the top of their industry has had plenty of stumbles on their way to success. Understanding how to navigate situations where you've failed and learning how to come back stronger is a critical skill to have as you progress on your career journey. By asking this question, your mentor can share a time where they've had a professional set-back, take you through the steps they took, and talk about what they learned along the way. This is also the way to normalize failure as it's a natural part of a career. From this question you should pull tangible skills and tactics that you can implement in your own career.
Having a mentor can change the trajectory of your career as they are someone to gain invaluable insight from. Asking strategic questions that go beyond the basics can make all the difference in what you learn from them. In addition, asking questions that are directly applicable to your own career path allows you to get the most out of your time together.
Are you in need of some sage career advice? Try Style Nine to Five's Ask 1 Career Question. Founder, Christie Lohr, will personally answer your question and give practical industry insight to help you make the right career move.
Demetra Maragos – Demetra is a Master of Arts candidate at New York University, who loves thinking outside of conventional lines to combine her passions of everything culture, fashion and lifestyle.
Feature Image: Adobe Stock