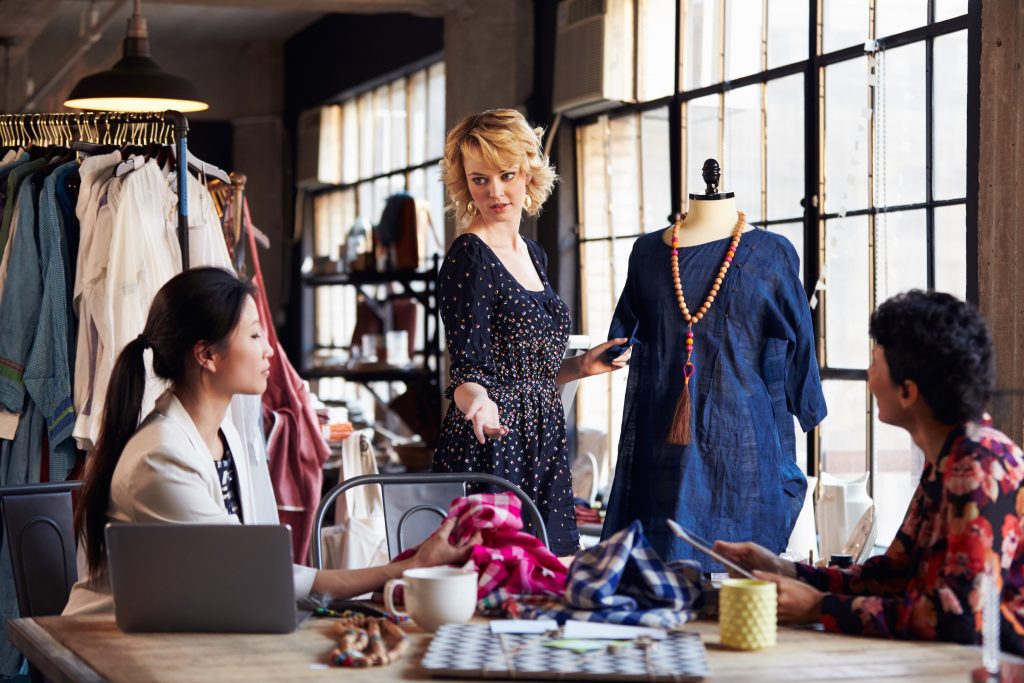 There's no doubt that we're in difficult times, and have been since March, when COVID-19 swept Canada, along with the rest of the world. Since then, companies of all sizes have been impacted, whether it's dealing with store closures due to government restrictions, scrambling to set up an efficient remote workforce, or having to lay-off your employees – none of it has been easy.
If there's one thing that COVID has taught us, it's that we need to get creative in how we approach things, and business owners are no exception to the population that's left wondering how to handle things. Let's look at a few ways that you, as an employer, can think outside the box to create opportunities for your employees to keep their jobs, even in these uncertain times.
Disrupt Your Norms
Laying off employees is something that weighs heavily on business owners' minds as we continue to navigate COVID. It's a last resort tactic for businesses that have taken a hit by the current health crisis, and no company wants to see it happen. Retaining your employees is possible for many companies if you're able to do things differently and take a chance on shaking up your typical team layout.
• Shift Employees to Other Areas
Many businesses are suffering in some areas but have unique needs for more hands on deck in others. This could be a good time to shuffle up employees' existing roles, if they're willing. Letting them know that this is a temporary change and that it makes a difference in not having to make layoffs creates an incentive for your team to buy in to your requests for flexibility and collaboration across departments.
Examples:
– If your HR department has quieted down because you're not hiring, consider asking those employees to take on some digital marketing tasks or to temporarily join the customer service team.
– If your retail stores have been forced to close, or your in-store sales are lagging, look at transferring sales staff to your warehouse to help with shipping, organizing, and packaging demands from increased online sales.
• Add to Existing Roles
Some businesses may have the need to bring more people on right now, but don't have the budget to add additional full-time employees to their payroll. If you have a strong team already in place, consider revising their job descriptions to include other tasks. This is also a great opportunity to increase part-time employees hours and without needing to onboard new hires, especially when you're overwhelmed in other areas. These additional responsibilities may not be some employees areas of expertise, but in challenging times, anything is worth a try if it helps keep jobs or make the most of a limited wage budget.
Examples:
– Adding a task like responding to social media comments or fielding a portion of your customer service inquiries to a willing team member's plate.
– Asking a someone in another department to pitch in with writing blog posts or creating product descriptions for new items that you're adding to your online store.
Grow Strategically
While your business might be lagging in some areas, there might be other departments that are busier than ever. For example, with the rise in online shopping (vs. in-store), you might find yourself needing to add staff, but are hesitant to add additional payroll costs during an uncertain time.
This is a great time to consider hiring interns or recruiting contingent employees at times that are busiest for you if you're not able to re-arrange your current team. Looking at college and university students who want to add to their experience can give you the chance to bring them on and help you where you need it, creating a win-win situation for both you and for them during their job search.
Student or recent grads are likely having a hard time finding work during this time, and working as an intern gives them a chance to gain experience while they're looking. Style Nine to Five's Founder, Christie Lohr, recognizes this as a tough time for job-seekers. "The competition is wild right now," she says. "New job postings are scarce, so when something opens up, there's a huge range of applicants, and grads or people trying to get their foot in the door are often overlooked." There are plenty of entry-level tasks that an intern or seasonal employee could take on to free up your team's time when they're overwhelmed, and they can provide valuable resources for you at a lower-cost.
Examples:
• Bring on a social media intern to help out a busy digital marketing department by engaging with your followers.
• Add an intern to your retail staff and have them work on curbside deliveries or unboxing and steaming garments that come in while your existing team works in other areas.
• Find an intern to answer customer service emails or calls that may be picking up for your business as your model changes.
In the midst of the second wave of COVID, there's no doubt that businesses need to re-think their organizational structure and get apply creative problem-solving to avoid layoffs and allocate resources where they're needed most. "It's a new challenge that businesses face in these times. Companies are redefining roles and learning how to come up with those jobs, what to call newly created positions, and how to capitalize on a smaller budget," Christie says.
Looking for interns or temporary employees to add to your team during COVID? Post your opening on the Style Nine to Five job board to get exposure from a wide range of job seekers. Christie also promotes new positions on social media to increase your reach even further so you can find the right people to join your team.
By: Jeanine Gordon – Jeanine is a freelance writer and editor with a passion for creating stellar content for global brands and small businesses alike – specializing in fashion, beauty, and lifestyle.