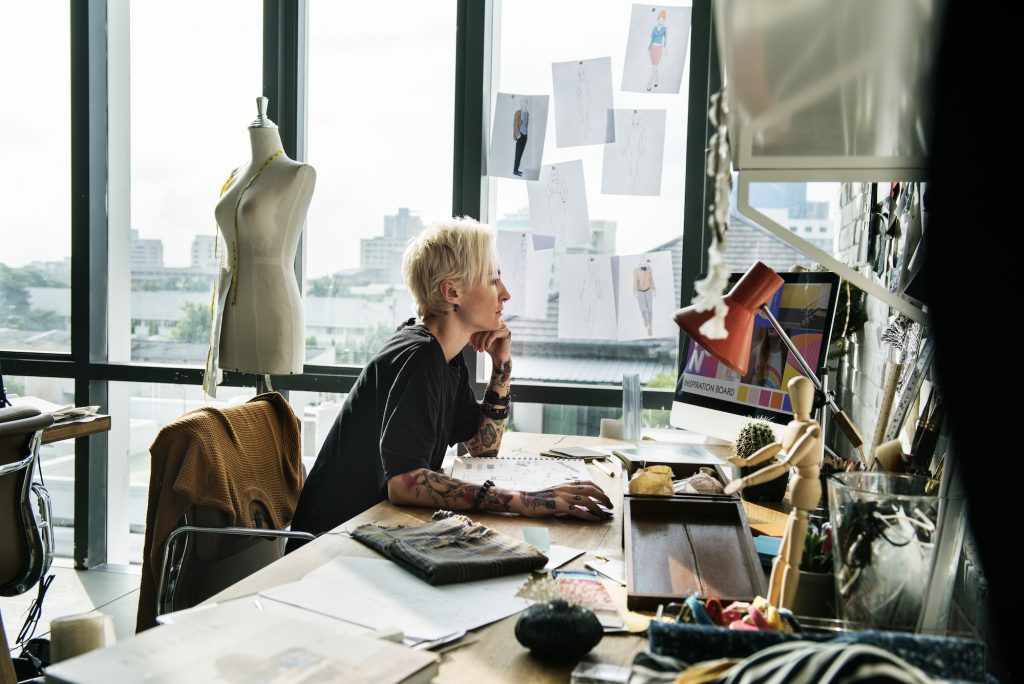 Find the latest fashion jobs in Vancouver, Canada. If you're looking for a career in fashion, we've made it easy for you by narrowing down some of the most fashionable jobs in Vancouver. All you have to do now is polish up your resume and cover letter, and apply!
lululemon athletica
Role: Designer, Textiles
Job Type: Full-Time
Job Details: Salary $70,000.00 – $100,000.00/Annually. Under the mentorship of the Design Director, the designer will create jacquard artworks for Woven and Knitted substrates for Men's, Women's and Accessories seasonal collections. Innovate through aesthetic and craft, authentic original art to be translated into yarn dye patterns and textures. Work cross functionally with product design, product development and our raw material partners to innovate new ideas and ensure the designs meet technical standards.
lululemon athletica
Role: Senior Graphic Designer
Job Type: Full-Time
Job Details: Salary $75,000.00 – $92,000.00/Annually. Work closely with the Art Director, Creative Director and creative team, and participate fully in the creative process. Create conceptually strong work and translate your ideas into innovative and considered design layouts. Work on a wide range of work, from large-scale multi-platform campaigns to weekly email campaigns.
INF Influencer Agency
Role: Talent Coordinator
Job Type: Full-Time
Job Details: This role supports INF's Talent Managers and Directors. Daily responsibilities include liaising with Talent, managing INF's Roster initiatives, scheduling, administrative tasks, partnership management, campaign monitoring, and reporting.The ideal candidate should be based in Vancouver with a strong understanding of social media in the Youtube and Instagram divisions, as well a passion for beauty, fashion and lifestyle. Excellent verbal and written communication skills, as well as a strong relationship building ability and handle on high volume email/work load, are a must.
Bambi & Birdie Pajama Co.
Role: Customer Relations/Order Fulfillment
Job Type: Part-Time
Job Details: Packing orders, processing returns, refunds and exchanges. Enforcing company policies regarding returns and product concerns. Office and admin responsibilities. Responding to emails in a professional and timely manner. Maintaining the cleanliness and product organization in the office and warehouse. Excellent and timely customer service skills required, will be conversing with customers in person, via email and occasionally over the phone.
Native Shoes
Role: Vice President, Product
Job Type: Full-Time
Job Details: The VP of Product will lead the entire product team that creates the full range of footwear products. This means design concepts, materials, and manufacturing methods that will hit the market for current & upcoming seasons as well as planning and innovating on the future of our products. This role requires a leader with great design intellect and judgement, and a proven record of creating and driving innovative footwear technologies and platforms in the industry. This role will be defining, building and developing this team, while equipping them with the best technology from our industry and others.
Smash + Tess
Role: Order Fulfillment Associate
Job Type: Full-Time

Job Details: The Order Fulfillment Associate will perform an array of functions including but not limited to: Receiving and processing incoming product, picking and filling customer orders, organizing product stock and processing returns, exchanges and damages in a timely manner. The candidate must have strong interpersonal skills, be able to work alone as well as with a team, and must be able to meet project timelines. With a small but mighty team, working at a fast pace and with the highest efficiency is critical to the success for this role, along with a love of Rompers and similar products.
Atelier Elise Bridal Accessories
Role: Fashion Design Intern
Job Type: Internship

Job Details: This is an unpaid internship, beginning January 13th, 2020 and ending March 15, 2020. 4-6 hours per week will be required. Open to expanding or tailoring internship to suit a school placement as well.
Atelier Elise Bridal Accessories
Role: Maker – Jewelry Production
Job Type: Part-Time
Job Details: Your day-to-day will involve working with jewelry making tools, fine wire, semi-precious gemstones, freshwater pearls, and Swarovski crystals. After training, you will be welcome to split work time between home and our Gastown showroom. 10 hours a week guaranteed.
Atelier Elise Bridal Accessories
Role: Maker – Veil Production
Job Type: Part-Time
Job Details: Hours must be done between 9-3, but flexible with days/hours per day. Machine sewing experience required. Knowledge of hand-sewing techniques an asset (training available). Fashion diploma or current enrolment in a program is also an asset.
For more fashion jobs in Vancouver, Toronto and all of Canada, visit our homepage for a full list of jobs. Looking for help writing your resume and cover letter? Check our Job Seeker services.
Inspiration image by Adobe Stock Images.