Location

Vancouver, Canada

Date Posted

December 23, 2019

Category

Design



Job Type

Full-time



Description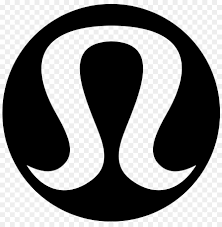 Senior Graphic Designer
lululemon athletica
Salary: $75,000.00 - $92,000.00/Annually
Job Type: Full-Time, Permanent
Language: English
Start Date of Employment (Approx.): As soon as possible
Minimum Education: Bachelor's Degree
Positions Available: 1
NOC Group: (5241)
Job Location(s)
1818 Cornwall Ave
Vancouver, British Columbia
V6J 1C7 Canada
Job Description
RESPONSIBILTIES
We're looking for aSenior Graphic Designer to help us craft brand strategies into kickass creative concepts. You'll need to bring your A game, have exceptionally strong design chops and manage multiple projects at one time. We're all about relationships so you'll be working with some rad people across a bunch of departments, including the Brand Art Directors, Creative Directors, Product Designers, Social specialists, Events partners and external vendors to bring the work to life.
WHAT YOU'LL DO
• Work closely with the Art Director, Creative Director and creative team, and participate fully in the creative process.
• Create conceptually strong work and translate your ideas into innovative and considered design layouts.
• Work on a wide range of work, from large-scale multi-platform campaigns to weekly email campaigns.
• Able to develop innovative design solutions while following creative and art direction.
• Must demonstrate creative approach and style while working within a brand and following creative direction.
• Work within timelines to execute deliverables.
WHAT WE'RE LOOKING FOR
• Bachelors Degree in Graphic Design
• 8+ years' experience in graphic design
• 7+ years' experience designing for a global retail brand
• Experience mentoring and coaching intermediate and junior team members a plus
• 5+ years' experience with illustrator, InDesign and after effects
• Experience working with a fashion/apparel brand is a plus
• A passion for design and photography is mandatory
• Strong art direction, design, artistic, typographic, and layout skills mandatory.
• Must be well-versed in creating for and delivering into multiple platforms (digital/visual merchandising/print) and having an informed point of view in interactive and emerging platforms.
• Ability to solve problems creatively and effectively. Strategic thinker, comfortable ideating high-level concepts as well as coming up with detailed design executions.
*Comprehensive benefits package including extended medical, dental, disability, & RRSP matching and performance based bonus available. We offer a competitive salary based on experience and support in relocation costs for qualified candidates not residing in Vancouver. The employee is eligible for performance based salary increases & bonuses