Description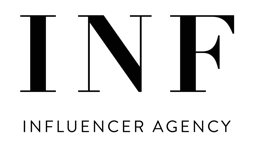 Are you looking for a fast-paced role with growth opportunity in the Influencer management space? If so, this could be the opportunity for you!
This role supports INF's Talent Managers and Directors. Daily responsibilities include liaising with Talent, managing INF's Roster initiatives, scheduling, administrative tasks, partnership management, campaign monitoring, and reporting.
The ideal candidate should be based in Vancouver with a strong understanding of social media in the Youtube and Instagram divisions, as well a passion for beauty, fashion and lifestyle. Excellent verbal and written communication skills, as well as a strong relationship building ability and handle on high volume email/work load, are a must.
The position requires the ability to be organized, detail oriented and multi task in a real time environment, along with exceptional time management and problem solving ability.
Job Responsibilities:
Provide administrative support to Talent Managers, Directors and their managed Talent- including but not limited to: overseeing calendars, booking travel & meetings, talking notes and participating in calls, spreadsheet management, participating in meetings and calls, project management assistance, and shipping & receiving
Manage Talent Inboxes and create Bi-Weekly Updates
Maintain internal databases, trackers and systems
Website and Talent Kit updates
Work closely with Talent Managers on current programs to ensure all campaigns are coordinated, monitored and seamlessly executed
Create and organize Engagement Reports
Additional responsibilities as required
Basic Qualifications
1-2 years administrative or coordinating experience a plus
Digital industry experience a plus (reception, Talent management, public relations, etc.)
Software Skills
Knowledgeable in Microsoft Office (Word, Outlook and Excel)
MAC and Apple Savvy
Google Drive and Office
Keynote and/or Powerpoint
About Us
INF Influencer Agency is a Talent Agency dedicated to casting & managing digital Influencers, since 2014.
INF is in partnership with A&F, one of North America's preeminent music management groups. With over 45+ years in the entertainment business, A&F Music provides a wealth of experience and expertise in artist representation, talent management, event services and corporate consulting.
With offices in Vancouver and Toronto, INF exclusively manages a roster of top online personalities in the beauty, fashion, lifestyle, home, parenting, wellness and travel spaces. In addition to representing social media Influencers, INF works closely with brands and agencies to cast & mange Talent for global Influencer programs.
Please send your resume, CV and Top 5 favourite Influencers to arianna@infagency.com.