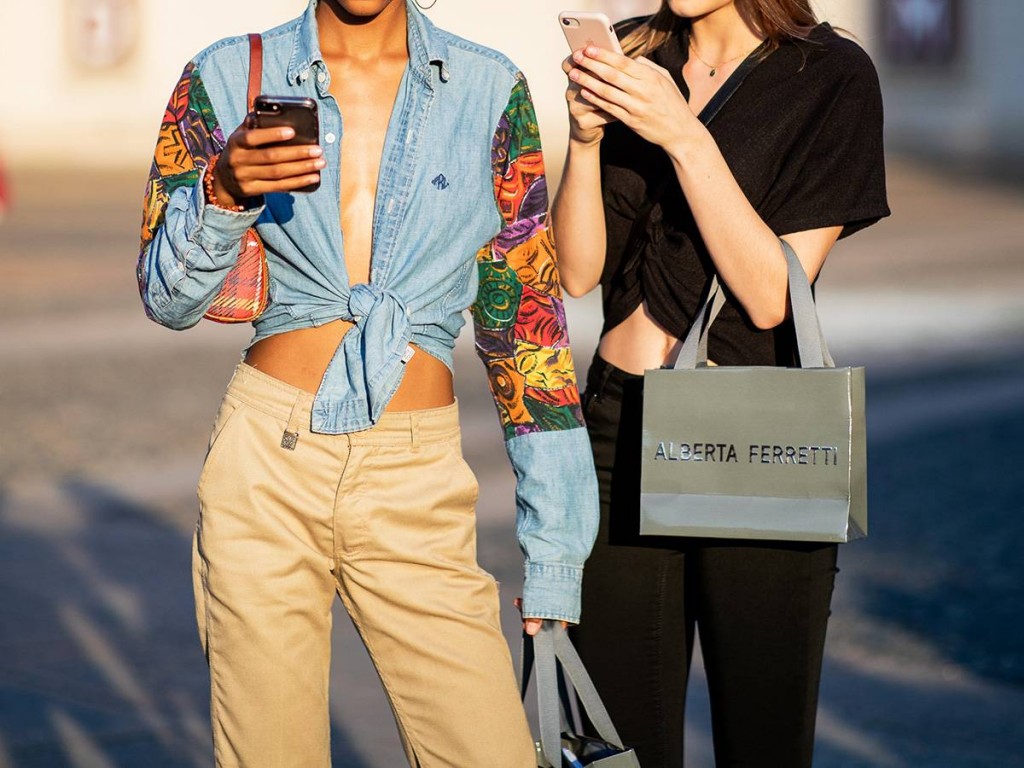 The convenience of shopping online has taken over. You can add items into your cart while lying in bed or watching TV, not to mention you don't have to get out of your pyjamas or put makeup on. And we get it, sometimes you just don't want to socialize. Online shopping trends have been growing steadily over the past few years. However, online shopping does have its downsides. 
Going into a brick and mortar store has far more upsides than the inconvenience of leaving your home. Firstly, there's no need to pay shipping charges or have to wait for your new favourite product to arrive. Why would you wait to wear that brand new LBD, when you can go pick one out, and wear it out for cocktails that same night? Especially if the item you order isn't the right size; then you have to go return or exchange the item, and waste even more time.
How many times have ordered something to your house, only to find out it doesn't fit and you need to bring it back? Going into the store gets rid of that hassle. In a store, you can grab all the items you would normally add to your online cart, and actually see if it works for you before taking it home. 
You can actually feel the product. It's the worst when you look online and wish you could feel the product. Will it be breathable? Will it have some stretch? What is the quality of the product? Is it going to be stiff and uncomfortable or will it actually be comfortable to wear? Shopping in stores takes all those questions away. You can feel the piece you want to buy, feel the quality, and start that emotional connection.
Let's not forget the amazing staff that make the stores run smoothly. Each store is staffed with cashiers, salespeople, visual merchandisers, inventory processors and so many more. These employees work hard and care for the product before you take it home. Shopping in stores helps keep these people employed. 
Next time you go to browse online, and add those items to your cart, think about the experience you can have shopping in-store instead.
Inspirational Image
Image courtesy of Who What Wear
By: Megan Renaud, Vancouver, @meganbrigette