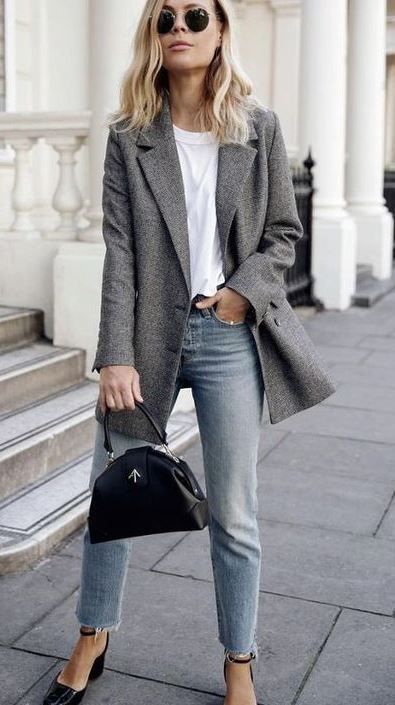 We've all heard the saying "dress to impress" and while it's not always true, for interviews, it most definitely is. When you go for a job interview, you want to dress for the job you want, not the one you have.  What you wear to an interview shouldn't always be the same traditional dress pants, blouse and blazer. Applying for the position you want, and learning you've landed the interview is stressful enough, what you wear shouldn't have to be, which is why SNTF has come up with some great options and ideas to help you look professional and fashionable for a variety of roles.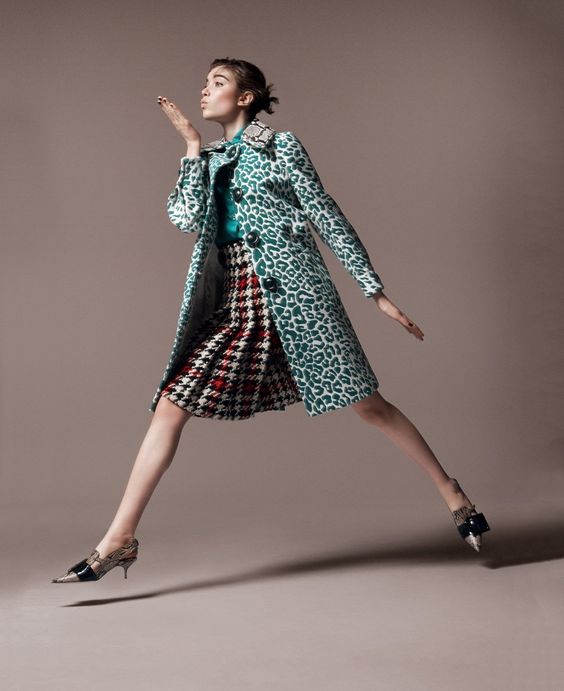 Fashion-Forward Brand
It does depend on what type of retailer you are interviewing for, but you want to use this opportunity to show off your fashion sense and personality. If you're interviewing somewhere more high-end, you'll want to cater your outfit to that, think heels, clean lines and a touch of your own personal style. If it's a brand that is a bit more casual, you can have a bit more fun with your outfit. More patterns, flats and 'you' in an outfit.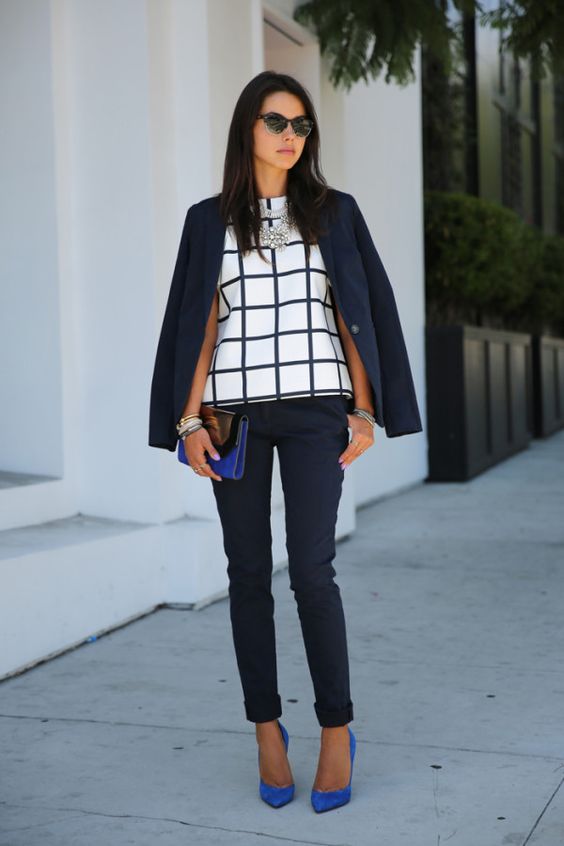 A Creative Position
If you are applying for a creative position, your outfit can be seen as an extension of your resumé and portfolio. This is when you would wear the least traditional interview outfit. This is where you can 100% be yourself and be unapologetic about it. Show your sense of style and your creativity with your outfit.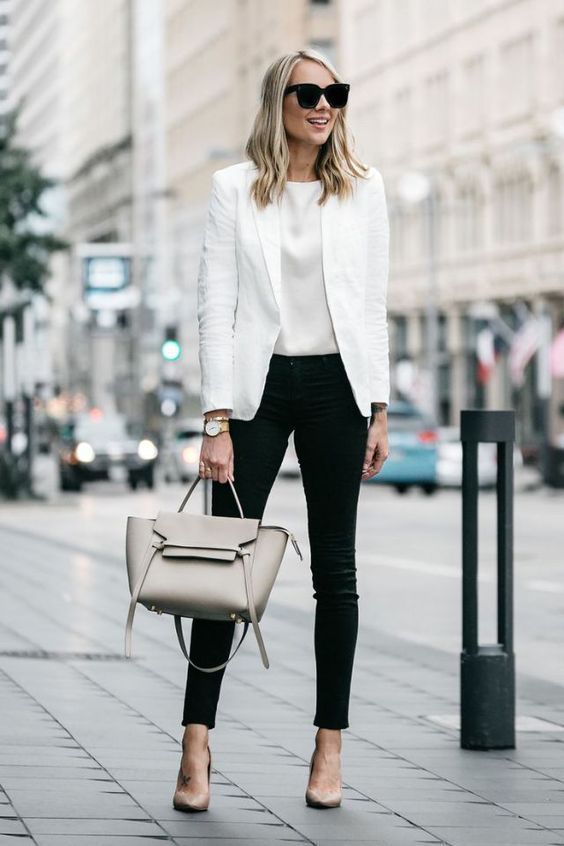 Office Job
When working in an office, you can be a little more casual, yet still have a professional vibe. A nice dress, no shorter than just above your knees, with a nice jacket or blazer, would be your go-to. Finish your look off with a few tasteful accessories like a trendy necklace or pair of earrings that don't aren't too distracting.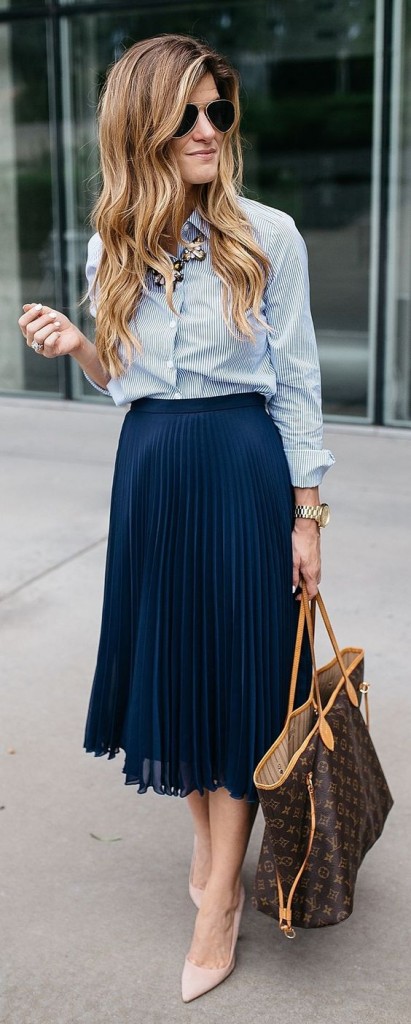 Receptionist
As a receptionist, you're the face of the company. This means you need to look well put together at all times. Aim for heels, or nice flats, and a more tailored outfit such as a knee-length skirt or skinny trousers with a feminine yet professional top.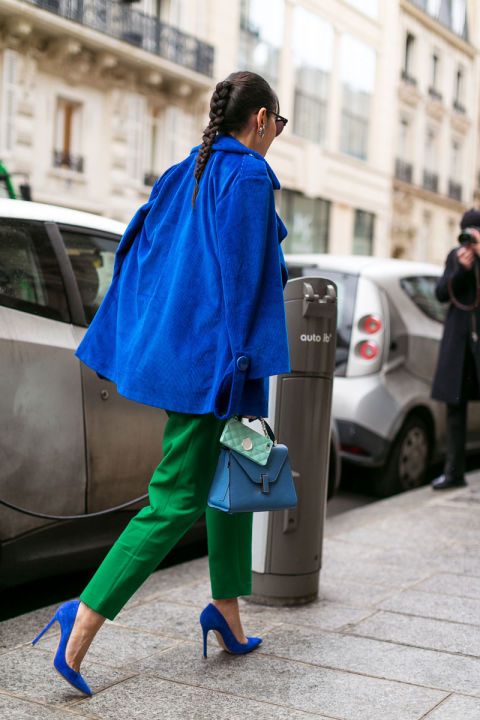 Marketing
For this interview, you want to have a crisp yet playful look, and in our opinion, colour blocking is ideal. You want to create a professional look, with a bit of a twist. Bright colours and minimal patterns will show that you are responsible, yet fun and can think outside the box. Perfect for a marketing position.
Inspirational Images
Main image courtesy of Fashion Designz
Image courtesy of Vogue
Image courtesy of All for Fashion Design
Image courtesy of My Top Ideas
Image courtesy of Brighton the Day
Image courtesy of Harpers Bazaar
By: Megan Renaud, Vancouver, @meganbrigette
Are you an employer? Post your fashion job or retail job here.
Are you a job seeker? Find fashion jobs and retail jobs here.
Don't forget to follow us on Instagram for the latest fashion jobs, style jobs, retail jobs, career advice and fashion trends!