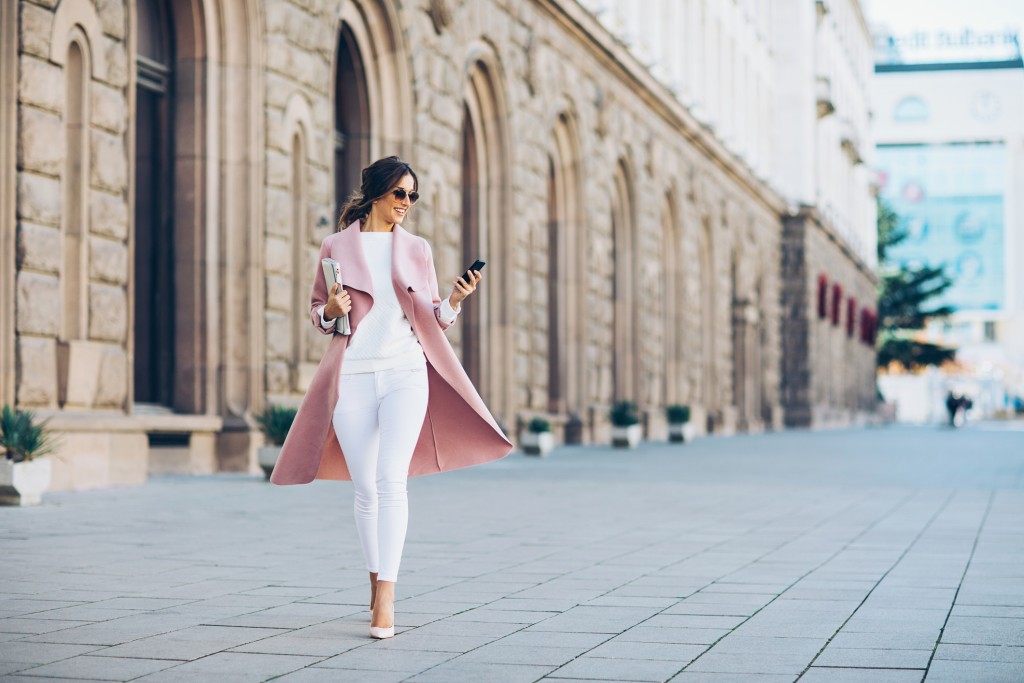 A lot of people dream about working in fashion but it doesn't always seem realistic or they are blinded by misconceptions of the industry.  This work takes a great deal of discipline and hard work, and often people ask how do they get started. Whether you've been to fashion school or not, here are five things you should have if you want to get into the industry.
Blog/Website
In today's world, your website is your resume, especially when it comes to creative industries like fashion. Having your own website will also be an advantage when up against many other candidates, and a chance to showcase your best work before you get to the interview. Depending on which area of the industry you want to dive into, a blog would also be an asset. Areas like fashion journalism, styling, magazines, and branding would love to see you use your knowledge and ability in action. A blog/website will also help you network with others in the industry and can connect you to companies globally.  
Killer Portfolio
Whether you've spent your time in fashion school or you're self-taught, having a portfolio that speaks for itself is crucial.  Having both an online portfolio and physical portfolio is important. The physical portfolio is great to take on job interviews to show how dedicated you are and gives you a professional image.  If you attended school most likely you had a portfolio development class which assisted you in the creation of your portfolio, but don't stop there. Upon graduating always look for ways to improve your work and add projects that aren't school related.  Companies want to see what you can offer them, so create mock projects for brands to show off your creativity and ability. If you're someone who has not attended fashion school you can also do mock projects for brands, create an advertising campaign, branding, and do as many collaborative photoshoots as you can.  The biggest mistake people make is creating a portfolio then keeping it the same for years, you should be continuously working on improving your skills.
Social Media Presence
It seems as though our social media accounts are now part of your resume. It's not just a care-free space to post whatever you want anymore because you may have potential employers checking out your feeds. However, you can use your platforms to your advantage by building a personal brand to showcase your work and style. You can tell a lot about someone based on their Instagram feed. Creating a personal brand for yourself and establishing what you can do, it might just land you your dream job.  Companies love to see someone who demonstrates a professional environment and takes pride in what they do.
Good Work Ethic
Working in fashion isn't for those just seeking a life of glamour and fame, it's for people who are dedicated, driven, and passionate about their work.  There are numerous misconceptions about the industry and people go into a job thinking it'll be "easy" or just "a good time", not realizing that working in fashion takes a lot of sacrifices….it's not your typical 9 to 5 job.  Depending what area of the industry you choose to work in you should be ready to work 18 hours a day sometimes through the night and work weekends and holidays, so it's mandatory to have a good work ethic and passion for the work.       
Positive Attitude
Maintaining a positive mindset will improve your work and keep you motivated.  If you're stuck in a job you don't like, don't get discouraged or give up, think about how this job will help you overall get to your dream job and it will give you the right discipline you need to keep working in this industry.  If you love what you're doing it should be easy to stay positive, but if you find yourself hating your job and being unhappy all the time then maybe it's time to change it up.
Inspiration Image
Image Courtesy of Empowering Women Now
By: Kristin Rouse, Edmonton, @misskristinrouse
Are you an employer? Post your fashion job or retail job here.
Are you a job seeker? Find fashion jobs and retail jobs here.
Don't forget to follow us on Instagram for the latest fashion jobs, style jobs, retail jobs, career advice and fashion trends!