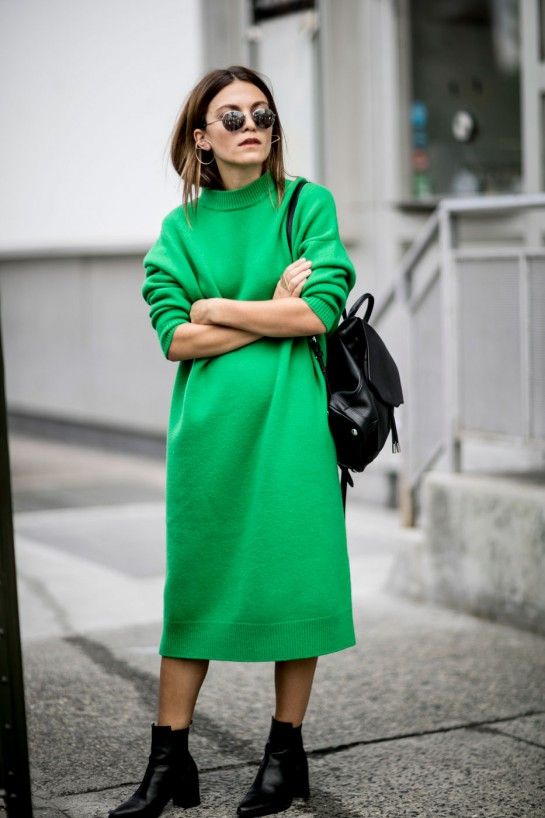 Luxury Children's Wear Brand Opens in Canada
Bonpoint, a Paris-based kidswear brand is branching into Canada by opening a standalone store in Vancouver. Located in Vancouver's affluent West Side, Bonpoint has situated itself to target wealthy families, with some items costing hundreds of dollars. The store will open in a 920 square foot space on West 14th Avenue. Bonpoint carries a full line of upscale fashions with sizes from newborns to children as well as footwear, sunglasses, perfume and skincare. If the standalone store sees success in Vancouver, we can expect another Canadian location pop up soon in Toronto.
New Azzedine Alaïa Exhibition in London
"The Couturier", a new exhibition showcasing Azzedine Alaïa pieces opened yesterday in London's Design Museum. Nearly 60 dresses, including some very recognizable Alaïas, are framed in collections around screens he wanted to be designed by friends and artists he admired. From his iconic bandage dress to Tina Turner's gold beaded number to the 2003 endless zipper dress famously photographed on Naomi Campbell. The exhibit is an exciting stroll through his long noted career.
No Frills Launches Merchandise Brand
The popular discount grocery store has indeed launched a small line of clothing available online only at haulershop.com. There are three T-shirts, a long sleeve and a hoodie all covered with the word "hauler" – a special name No Frills has deemed its shoppers. The tees and hoodies are limited edition and are meant to celebrate the No Frills loyal customers. That's one way to support your grocery store!
H&M Launches Modest Clothing Line
Following the fashion industry's march towards diversity and inclusivity, H&M has introduced a new modest clothing line available exclusively online. The collection incorporates conservative silhouettes with fashion-forward elements that are on trend such as ruffled skirts and detailed jacquard print pants. The retail giant currently operates in 69 markets and is taking steps to offer more of a "something for everyone" type of approach.
Highlights from the 2018 Met Gala
Does anyone else feel like the Met Gala is the new Oscars? I can barely contain my excitement to see how celebrities, designers and influencers interpret the theme into their outfits. This year attendees were devoted, making "Heavenly Bodies: Fashion and the Catholic Imagination" a visual delight. We saw opulent headpieces, glorious capes and detailed, cross encrusted gowns. SZA, Rihanna, Jasmine Sanders, Stella Maxwell, Blake Lively and Priyanka Chopra made our best-dressed list. Who was on yours?
Inspirational Image
Image courtesy of FLARE
By: Laura Findlay, Vancouver, @lofindlay 
Are you an employer? Post your fashion job or retail job here.
Are you a job seeker? Find fashion jobs and retail jobs here.
Don't forget to follow us on Instagram for the latest fashion jobs, style jobs, retail jobs, career advice and fashion trends!