Another year, another Pantone colour to experiment with! We are loving this year's colour, Ultra Violet. It's a super bold, vibrant and daring shade of violet, which can make it a little intimidating to incorporate this rich hue into your own wardrobe.  This is why we've searched high and low for these to-die-for pieces that will definitely have all eyes on you.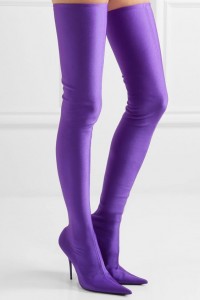 Balenciaga Thigh High Boots
Who needs pants when you can rock these with an over-sized top or crewneck sweater? These babies are all over our social media feeds and we are NOT mad about it!
Shop the Look: Balenciaga Thigh High Boots, $2200, available at Balenciaga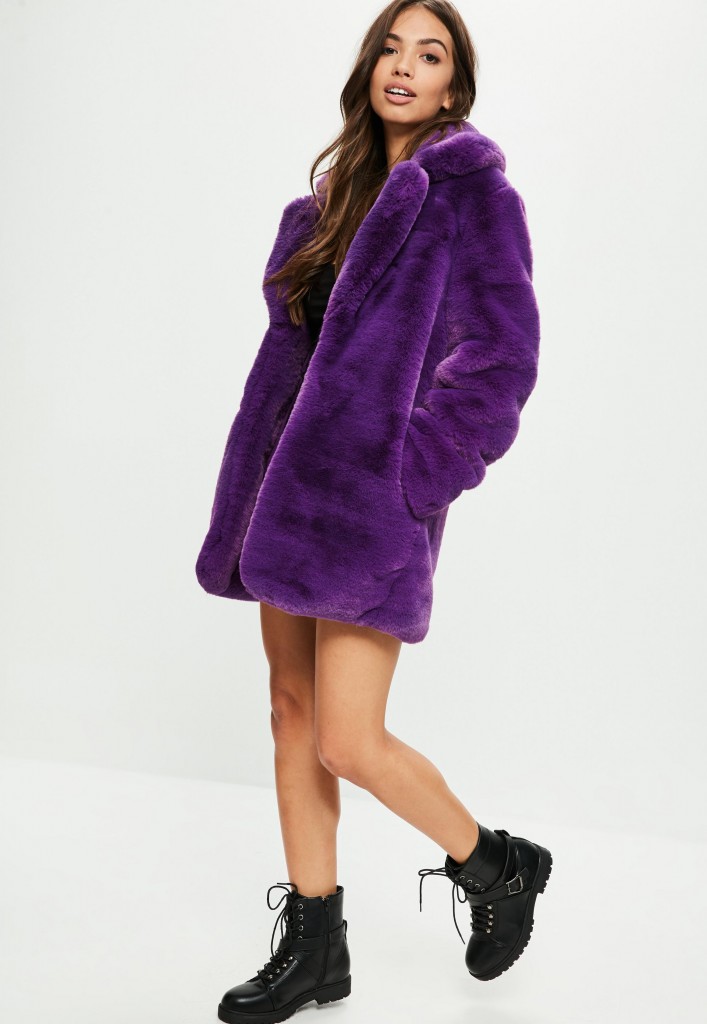 Missguided Faux Fur Coat
You'll not only stay warm with this cool coat, you'll fabulous while doing it. It'll elevate your daytime t-shirt and denim outfit, and add a serious touch of glam to your  Saturday night date night attire!
Shop the Look: Faux Fur Coat, $111, available at Missguided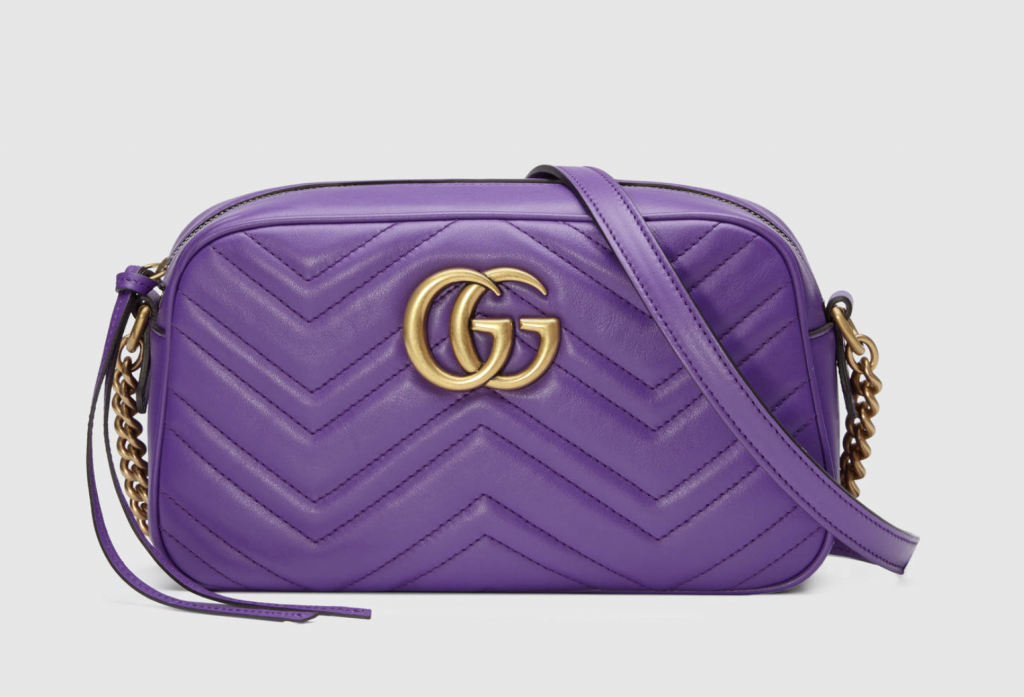 Gucci Shoulder Bag
I mean…. this bag basically speaks for itself! Add this bag to pretty much any outfit and you're good to go.
Shop the Look: Gucci Shoulder Bag, $1490, available at Gucci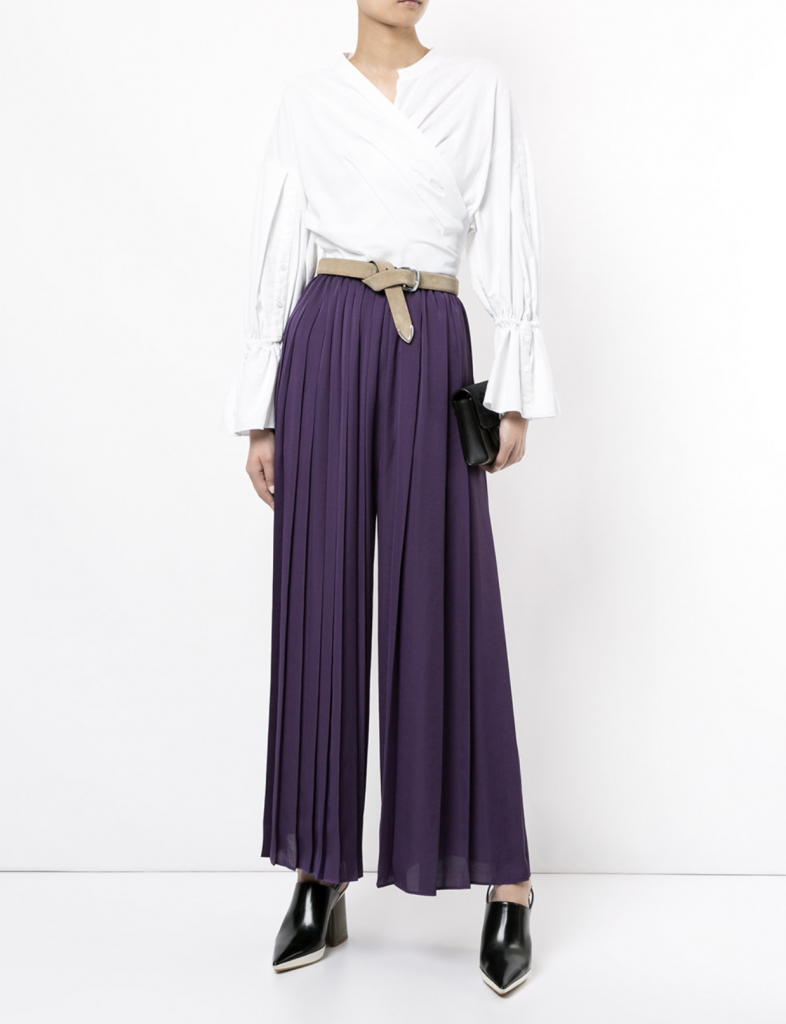 <
Aula Wide Leg Pants
Going to an interview? Need to jazz up your work wardrobe? Or maybe you're just looking for something fun to wear on your next night on the town. Whatever you're on the market for, these beautiful wide leg pants will do the trick.
Shop the Look: Aula Wide Leg Pants, $189, available at Farfetch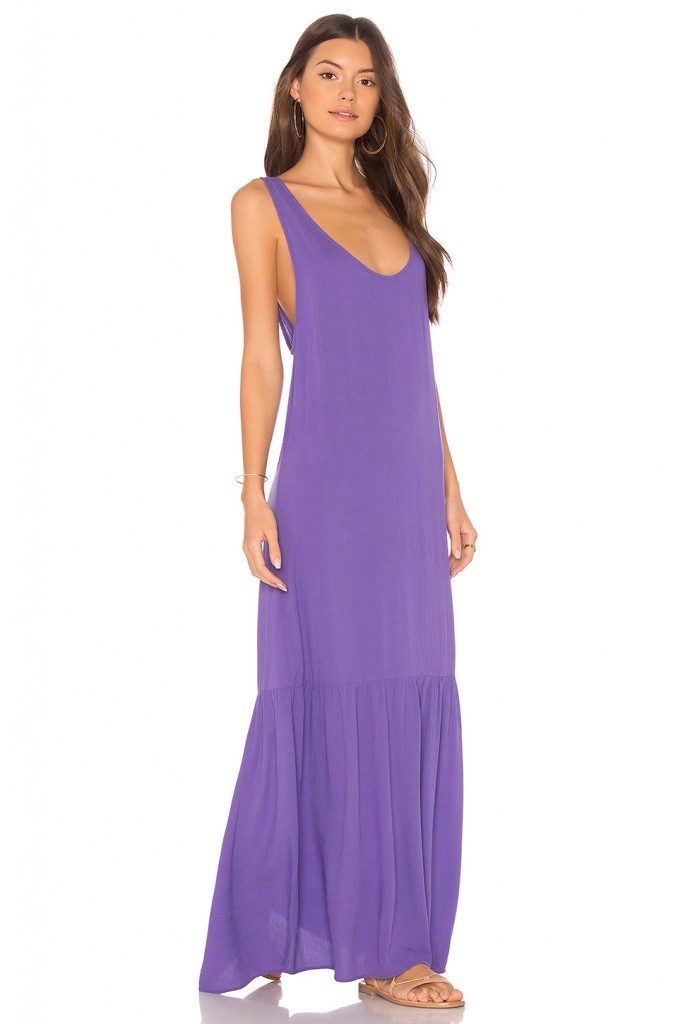 Mara Hoffman Maxi Dress
We'd have to say that this colour is perfect for summer. Throw it over that itsy-bitsy-tiny bikini and you're set to drink margaritas all day at the beach. Or looking for a more casual look? Style it over a white tee, throw on a black leather jacket and a pair of ankle boots and you're ready for a casual day on the town.
Shop the Look: Mara Hoffman Maxi Dress,$341, available at REVOLVE
Inspirational Images:
Image courtesy of Refinery29
Product Info:
Balenciaga Thigh High Boots, $2200, available at Balenciaga
Faux Fur Coat, $111, available at Missguided
Gucci Shoulder Bag, $1490, available at Gucci
Aula Wide Leg Pants, $189, available at Farfetch
Mara Hoffman Maxi Dress,$341, available at REVOLVE
By: Regina Molina, Toronto, @regmarie