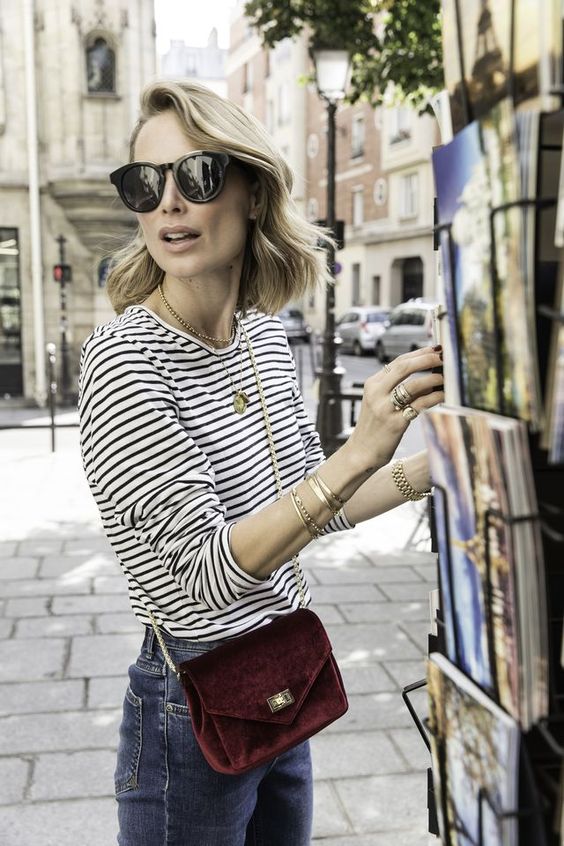 Stripes always bring out the inner cool French girl in all of us, and sometimes we just need to add a little Parisian flair to our wardrobe. Parisian street style is always a touch of masculine with a dash of classic mixed with some edge, and voila, you end up having the ultimate French-inspired look. Stripes are a wardrobe essential and closet favorite. Just like the white button down and skinny jeans, it is a staple you can wear all year long and overall carries a classy and polished look. It is a neutral in the world of prints and is the easiest pairing with other prints and colors. The outfit possibilities with stripes are endless, and we have rounded up a few of our top put together looks.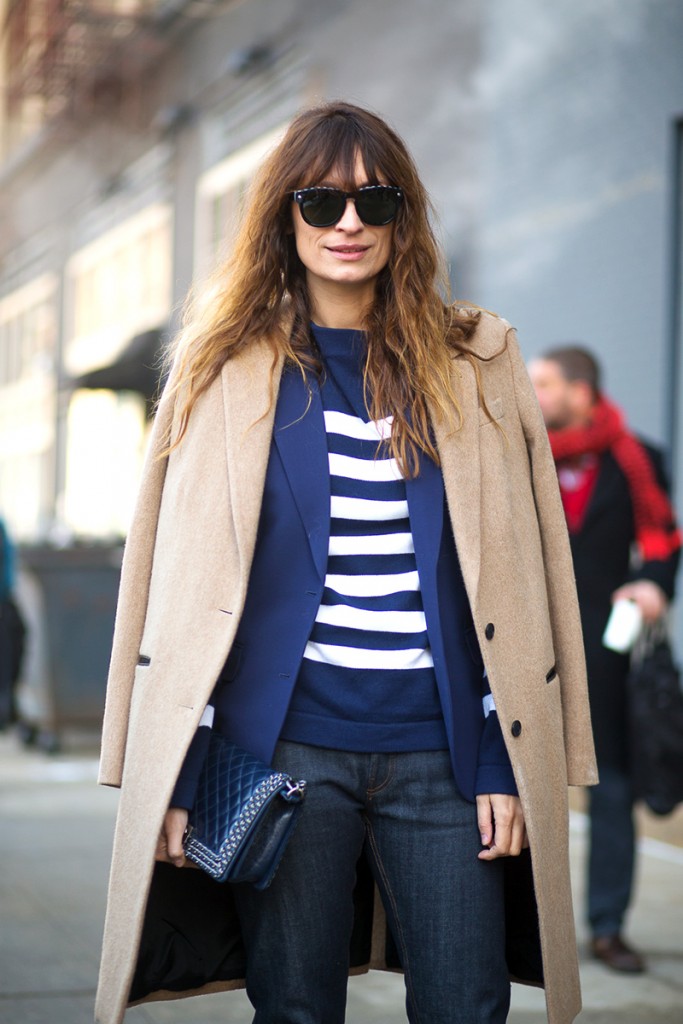 Layers
Fall brings on the layers and a change in wardrobe. It is the perfect time to play with textures and prints for both in and out of the office. Pairing a stripe knit top with a blazer gives off a relaxed but smart look that is easy to wear for work and a chic weekend.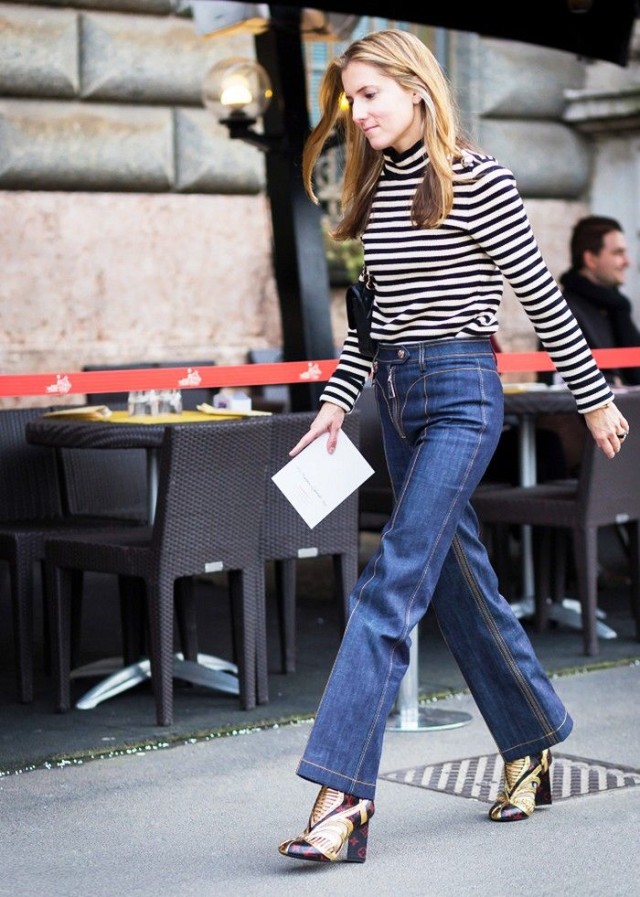 Turtleneck
Turtlenecks are a cold weather long sleeve top that we all have in every colour. They are great layering pieces for under jackets, sweaters, dresses – the list goes on. We particularly love the thinner fabrics in the stripe print giving a nautical feel to any outfit.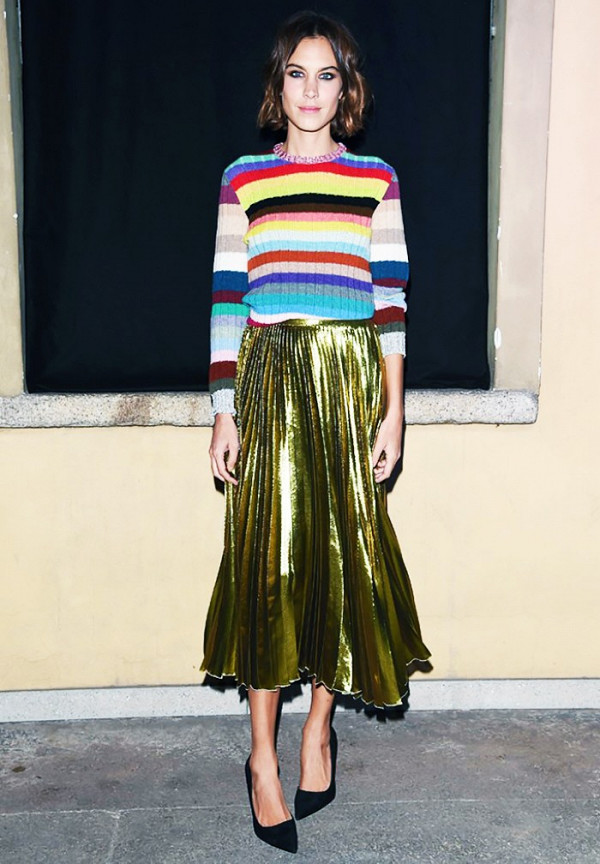 Colour
When it comes to stripes we mostly gravitate towards a solid white, navy, or black base with a complementary stripe colour. But while neutrals are a must-have in all our wardrobes, exploring other colours is fun and adds personality to your outfit. Colour is an unexpected to wear different coloured stripes, while still having a high fashion feel. Not to mention coloured stripes give us a total Carrie Bradshaw vibe.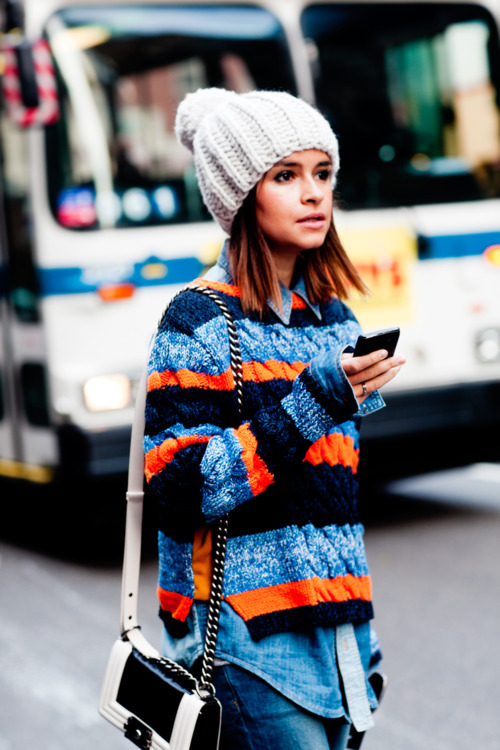 Chunky Knit
All we want to wear this time of year is chunky knits in all variations. There is not a better or cozier feeling than being wrapped in a sweater on a winter day. With stripes, you can play with colour and adds a playful element to your outfit while still looking sophisticated.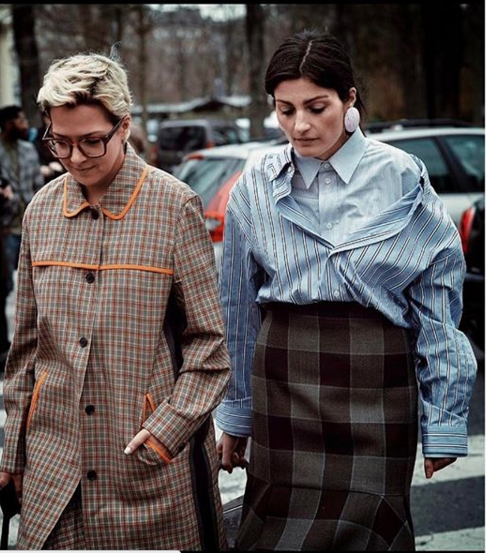 Striped Blouse
The classic pinstripe blouse is our go to and it's likely there is one sitting in your closet right now. Sometimes our pieces get outdated and we just need an update whether that means investing in a new piece or wearing it differently. We love the oversized masculine look on women. Not only is it the most comfortable it's sexy and flirty.
Inspirational Images
Image courtesy of Bloglovin
Caroline de Maigret, street style, image provided by Elle Magazine
Mira Duma, street style, image provided by Miroslava Duma
Alexa Chung, street style, image provided by Man Repeller
Irina Linovich, street style, image provided by Laiamagazine
Street style, image provided by Closetful of Clothes
By Ivana Pavkovic, Toronto, @iforeveronvacation

Are you an employer? Post your fashion job here.
Are you a job seeker? Find fashion jobs here.
Don't forget to follow us on Instagram for the latest fashion jobs, career advice and fashion trends!