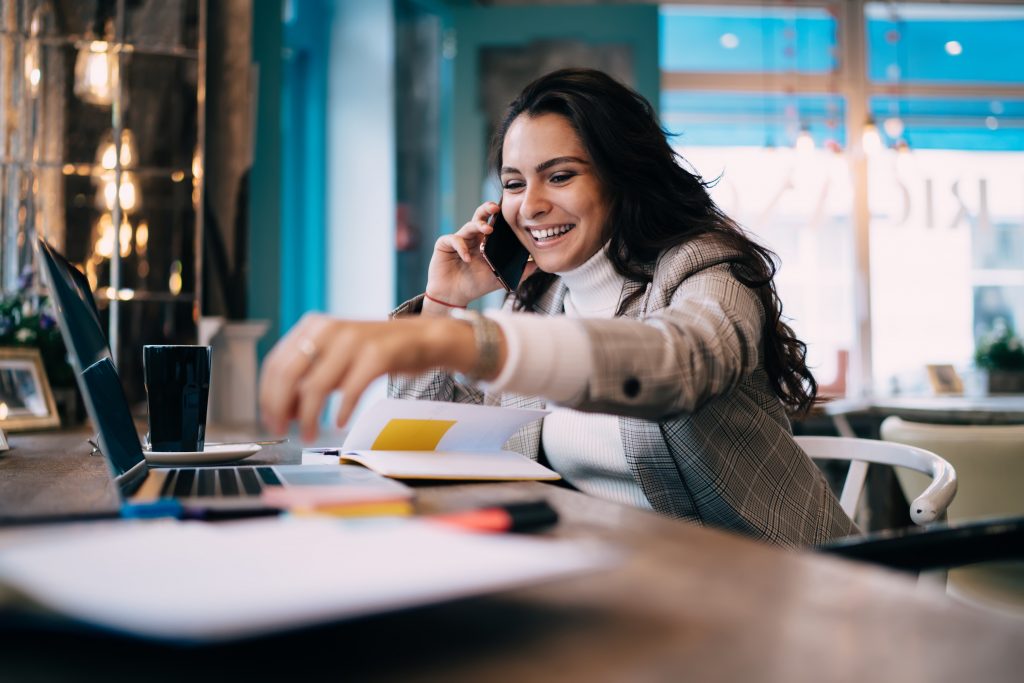 Do you feel like it's time to switch things up in your career journey? Maybe it's time to make the switch to doing contract work. This means you'll make an entire career out of freelancing and short, fixed-contract jobs instead of being a permanent employee. Doing contract work full-time is great because you can create your own schedule and workload and often work remotely, all while only focusing on the work that you want to do. But, how do you make a career out of it?
Determine Your Ideal Workload
The best part of contract work is that you only need to take on as much as you can. Your responsibilities are (mostly) determined by you. Figure out how much work you're comfortable doing on a weekly or monthly basis, potentially by reviewing past work you've done.
For a specific example, let's say your contract gig is freelance writing. Ask yourself: what's the maximum number of articles you're capable of churning out every week while still ensuring you're doing your best work? Will you still have time to edit them yourself or make client-led changes during this time period, if needed?
You should also factor in how many articles you should be writing per week in order to make a livable wage, and if not, figure out if there's anything else you can do on the side and factor that in as well. For example, you might find another related job – for example, in the case of writing, editing other people's articles or writing advertising copy and social media. Think of similar but smaller jobs you can take on as well to ensure you're making the amount you want to make.
Now, you've not only got an idea of how much work you'll need to make a career out of contract work, but how much you'll need to look for moving forward to the next steps.
Connect With Clients
This step is both the hardest and most important: finding your contract jobs. When you're first starting out, it's going to take a lot of work, so set aside some time and really dedicate yourself to finding jobs – and don't get discouraged when it seems hard.
Look everywhere you possibly can. Regular job boards like Indeed and Monster will probably fail you when it comes to looking for freelance gigs, but LinkedIn can often be helpful. Otherwise, tune into niche job boards revolving around the type of freelancing you'd like to do – communications, film, fashion, whatever it may be. It might take some research, but I guarantee that they're out there! You can also dig into the depths of social media – for instance, as a writer myself, I've found plenty of contract jobs simply by following people high-up within my industry on Twitter.
Don't take the network you currently have established for granted. Post on LinkedIn or any other relevant social media that you've decided to take on freelancing and you'd like to know if anybody has jobs that need to be done or could recommend you to someone who needs your skills. You can even reach out personally to those in your network you're particularly close with – the worst you'll get back is a no! You can even cold-email local businesses who might be in need of some help or reach out to people within the industry.
Once you lock down clients, keep in contact with them moving forward. If you do an amazing job, they'll be sure to keep coming back to you when they need help and may even recommend you to their friends.
Show Off on Social Media
Whenever you've done some work you're proud of, remember to share it wherever you can – add it to a public portfolio, post it on your personal website, share pictures or links (if applicable) to LinkedIn and your professional social media pages. This will lead to more eyes on your work and, therefore, more opportunities to get new contract work.
It's important to stay consistent with sharing as well. This ensures that your work keeps showing up in people's feeds and they'll be able to remember that you're a good go-to person if they need help that you're capable of.
Contract work can seem hard at first – you'll have to set aside a lot of time to find new clients, and it'll take some extra effort to get your name out there. Once you're established in your craft, though, contract work is incredibly rewarding and definitely a viable option for a career. You can take time off at your leisure and shuffle your workload as need be. Just stay consistent, committed and confident, and contract work can work for you!
Need a portfolio to show off your past work while looking for clients? Grab a Style Nine to Five Resume Template!
Emily Morrison is a media professional with passions for writing, film and popular culture.\
Feature Image: Adobe Stock