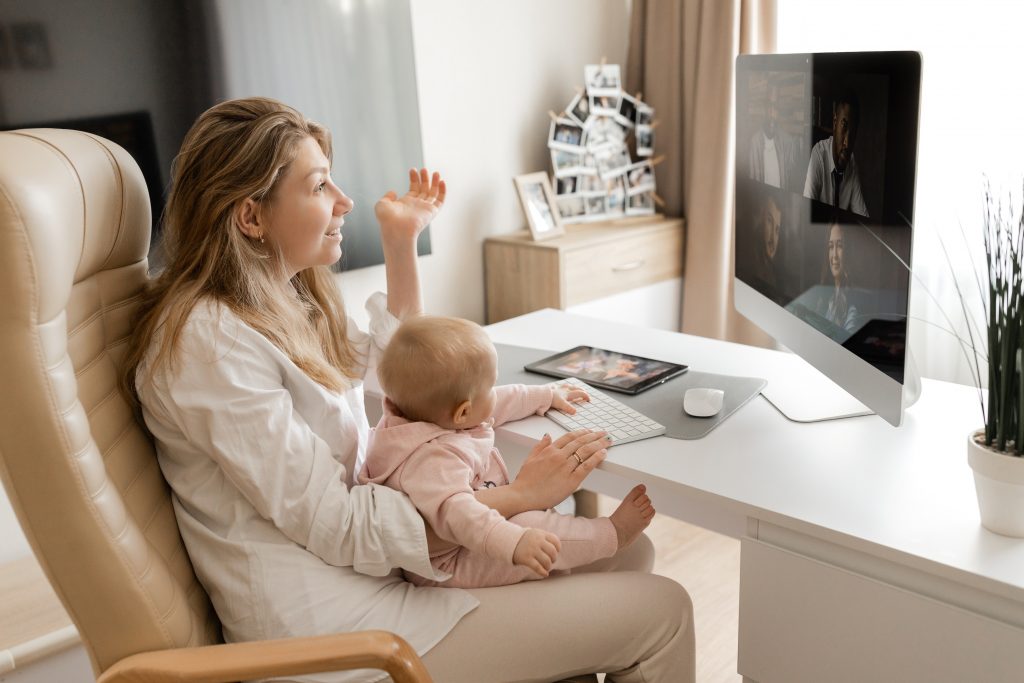 Looking for a new job is an exciting and nerve-wracking journey. It usually starts with updating your resume and searching the job boards for new job opportunities that pique your interest and match your skillset. Seems like a simple process, but what if you have gaps in your employment history? Here are a few tips to help you address career gaps to potential employers. 
What is a Career Gap?
A career gap is when a candidate has taken a significant amount of time away from working. Typically taking more than three months off is considered a career gap. These gaps can be voluntary or involuntary.
Many individuals step away from their careers in order to focus on personal needs such as childcare, caring for loved ones, travelling or taking educational courses. Most recently, due to the COVID-19 pandemic, many employers issued layoffs to their employees due to downsizing. This unfortunate circumstance can leave employees in limbo, they may want to look for a new job or wait until their employer reinstates their employment. Regardless, they are left with a career gap that needs to be addressed, and here's how to do it:

Address it on your Resume
Resumes are the primary tool for employers to determine if a candidate is a good fit for the job. Unfortunately, candidates with unaddressed career gaps often do not get an opportunity to interview with the hiring manager. To avoid this, you can mention the gap on your resume. Be precise and clear with your explanation while staying professional. Be cautious of the type of language used to convey your reasons. This will ensure that the issue is being addressed while staying professional and keeping certain circumstances private.
• For those who took time to take care of a family member or friend, use words such as "childcare and caregiving responsibilities or maternity/parental leave of absence." This type of language will keep your resume looking professional while addressing the gap itself.
• For educational reasons, you can indicate the reason for the gap as, "expanding skill set, taking a sabbatical leave or attending an educational course".

• For travel reasons, you can simply use words such as "travelling the world, exploring new countries and cultures" rather than "went to Paris".

Explain it During the Interview
Now that your resume has addressed your career gaps, it is important to provide further explanation during the job interview. Remember to be honest and explain why you took time away from your career. Potential employers will respect your transparency. This also gives employers an opportunity to understand why the gap exists. Try using the template below to help with mentioning career gaps during job interviews.
• I took some time away from work to (indicate the reason for the career gap). During this time, I did (explain what you did during your time off). I enjoyed my time off as I was able to (indicate what you learned or what you accomplished). At this time, I am ready to return to the job force and feel this position is a great fit for me.
Develop
Job hunting can be unpredictable, it may take a few weeks or months before you land your next position. Unfortunately, taking a large amount of time off can sometimes impact how up-to-date your knowledge and skills are. In between applying for jobs, take advantage of this time to develop new skills and gain new experience within your field. By doing this, you will continue to stay current on industry-related topics, trends and information. Here are some great ways to expand your career skill set.
• Volunteer or Intern at an organization that is within your field
• Take post-secondary courses such as post-graduate certificate programs or online specialized courses
• Complete any required courses for your designation
• Read industry recommended literature
• Follow industry-related organizations on LinkedIn to stay current
• Complete industry-relevant courses on LinkedIn Learning
• Brush up on your Microsoft Office skills by completing the Microsoft 365 Training videos
• Expand your creative skills by completing courses on Skill Share
Despite having a career gap, by expanding your skillset and gaining more experience, your resume will be more attractive to future employers!
Updating your resume? Try a Style Nine to Five Job Application Template!
Najja Morris is a human resources professional with passions for writing and fashion.
Feature Image: Adobe Stock