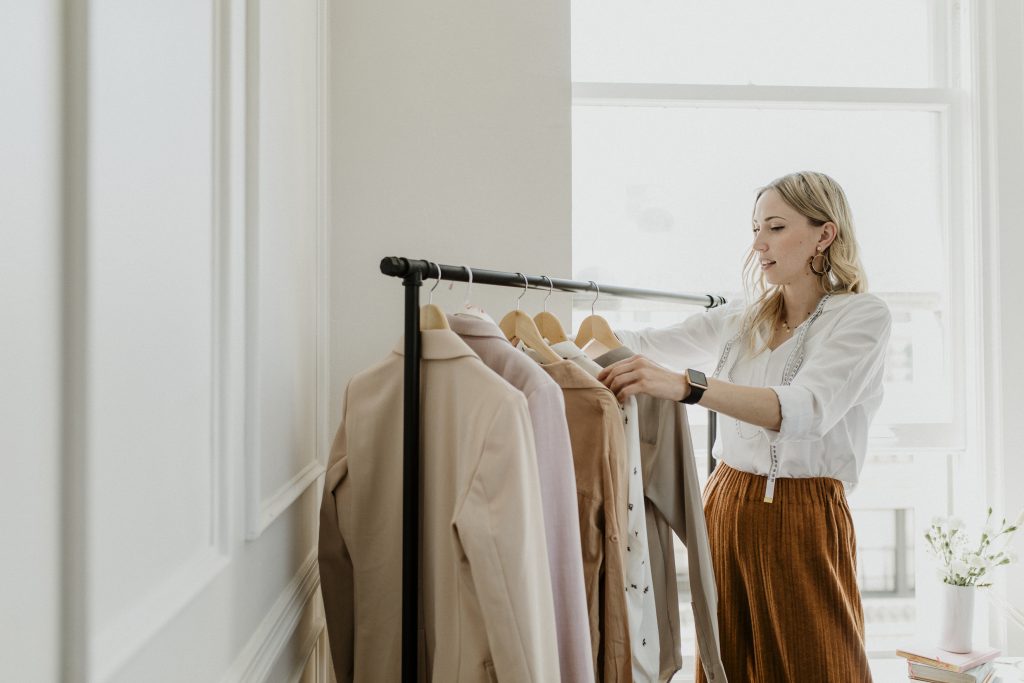 So, you've worked hard and now have your own fashion label, but you're stuck on one big question: how do you get people to wear it?
Social media marketing is probably your best bet as the creator of a fashion label – after all, TikTok, Pinterest and Instagram are setting the new trends nowadays – and luckily, it's something you can do yourself from home. But, you're no social media manager, and as you're only at the beginning of your label's journey, you don't have the money to hire one.
Until you're ready to pass that work on to someone else, there are plenty of options for you to grow your page by yourself. Here's our crash course in crafting a social media presence for your fashion label with little to no marketing knowledge.
Know Your Audience
As the creator of your label, you know every detail of the audience that you're targeting. Even if you don't know digital marketing, you have a treasure trove of information about your label's target audience that a hired social media manager wouldn't have access to.
Marketers need to know the type of person they're marketing to: their interests both in and out of the fashion world, influencers they follow, their social media habits, and which platforms are best for speaking directly to them. Write all of this out about your own audience and keep it in mind when making decisions.
It may seem like a good idea to be doing as many things as you possibly can on as many platforms as possible, but it'll be a waste for someone with limited time and marketing knowledge to be doing so instead of focusing on a specific niche. For instance, say you're trying to target a Gen Z audience – it's not worth your while to create a Facebook page when you could double your content creation energy to create the best TikToks  possible.
In summary, figure out your audience, follow them wherever they go, and then learn their interests. Study up on how they speak and how the content they engage with speaks to them, then keep this in mind throughout your marketing journey.
Develop Your Branding
Visuals are the key to social media marketing. You can't just be posting any picture that you like – your page needs to tell a consistent story of your label. Luckily, though, being a creative, you've already got an eye for visuals, even if your knowledge doesn't fall into visual marketing – put them to use!
You can begin developing your story by picking visuals that you want to be specific to your brand – create a combination of colours, fonts, filters and more, and compile it all into a visual style guide that you can refer back to when crafting new posts.
Identify what sort of persona you want your brand to have – chill and carefree? More tongue-in-cheek? Make sure you're always writing using an authentic voice that remains consistent throughout your posts, but also feels like it matches with your audience and the style of your clothes.
Learn The Basics
You don't have to spend four years in school to figure out how to be an effective social media manager – in fact, there are plenty of certifications online that'll teach you the basics! Some may be out of your price range, but there are a wealth of free ones at your fingertips. For instance, the HubSpot Social Media Certification is a great free one that will teach you all the need-to-know tips within a few lessons. Before officially launching your label's digital marketing campaign, find the courses that you think would suit your needs and current skill level most, and set aside a day for them – don't forget to take notes to look back on! And, hey, once you are able to hire a social media manager and focus on your fashion label, you'll now have the knowledge to be able to collaborate with them more efficiently.
Curate Your Content
Your label's account isn't a personal Instagram – you can't just upload whatever you want whenever you want. Part of your brand is having a cohesive look and layout to your posts overall (particularly on visual platforms like Instagram) and the key to social media marketing is posting at times that ensure the most possible people will see it.
Research which times of day are the most optimal for posting, keeping in mind that these times will vary from platform to platform. From there, map out what your posts for the week are going to look like to ensure a uniform look, and schedule what you'll post at what time. You can schedule your posts with tools like Hootsuite, or simply keep a personal content calendar that you refer back to each day.
If you find that your engagement isn't what you want it to be, some platforms have tools that will help you identify the habits of your followers, like Instagram Insights – review these analytics constantly and shift your posting schedule accordingly.
Influencers Are Your Friends
Have you ever seen an influencer show up on your Instagram feed with an outfit you just needed to have? Your own design could be that outfit – and, if your social media accounts are branded and optimized, potential buyers will be sure to follow you and keep an eye on what else you have to offer!
First off, determine which influencers would be the ideal collaborators for your label. Make sure you aren't just going for ones with big followings, but rather, those who wear the styles you're trying to sell – and, most importantly, catering to an audience who also wants to wear those styles. Craft the perfect introductory message to the influencer or their management, and hopefully you'll be able to keep up a friendly rapport and strong business relationship moving forward.
Don't feel like this means you get to sit back and let these influencers be the ones who sell your products for you, though – make sure you're interacting with and sharing images of anyone who wears your clothes on your social media pages.
Social media marketing your label is daunting when you're looking at a blank page with zero followers, but it doesn't have to be. Break it down into steps and take it easy when attempting to grow your page. If anything, little to no followers means there's room to experiment and see what works when you're still in the process of learning the basics. But, there's plenty of places to learn from, including your very own feed – once you get your page up and running, you'll be an expert in no time and your label will thrive because of it.
Need a little more help moving forward with your label? Email Style Nine to Five founder, Christie Lohr, and Ask 1 Career Question for some guidance!
Emily Morrison is a freelance writer and media professional with passions for film and storytelling.
Feature Image: Adobe Stock