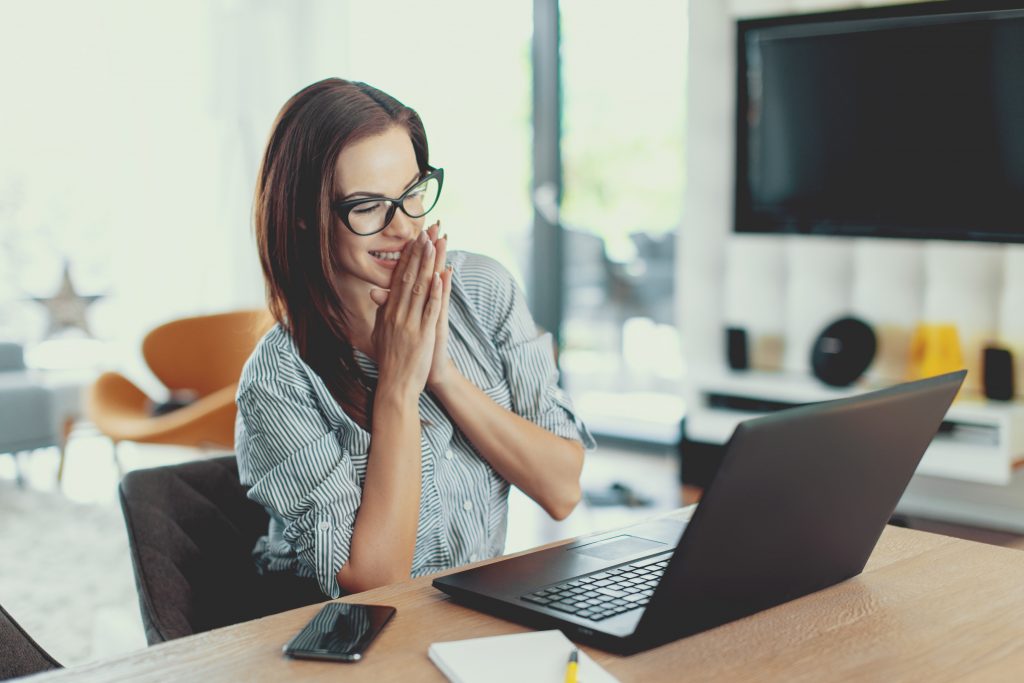 Whether you're just starting in your career, or have years of experience behind you, there are some dream job opportunities for you in the fashion industry. Christie, the founder of Style Nine to Five has built relationships and works with incredible companies and brings unique opportunities to you.
The opportunities you'll find on the job board will have you working with amazing brands and will ultimately support your overall career development no matter where you are in your journey. Below you'll find just a few examples of the types of roles you can find in the fashion industry even if you're not a designer.
1 – lululemon
lululemon – an athletic apparel company that was founded in Vancouver in 1998, is a household name. Their headquarters is in Vancouver – and there are so many opportunities that come up to work there. 
Their mission is to empower their customers to be the best version of themselves and to create a global community of like-minded individuals. If you're interested in the world of innovative athletic apparel and encouraging intentional movement – this is a great company for you. While lululemon has already experienced significant growth since their inception, they are only continuing to grow – which means continuous growth opportunities for their employees. 
Here are some examples of jobs you might find yourself applying to:
•. Merchandise Planner – The Planning and Allocations team is responsible for maximizing guest demand through optimum sales and inventory planning and management. 
• Director, Giving and Social Impact – This role is all about working on the company's social impact strategy and making sure that it aligns with the overarching goals of lululemon.
Other examples of potential roles:
• Creative Director, Copy
• Senior Men's Designer
• Fabric Developer
• Concept Designer
As you can see, there are a wide variety job opportunities at lululemon for anyone interested in working for a powerhouse fashion brand.
2 – Melanie Auld 
Melanie Auld is a jewelry company based out of Vancouver that was founded in 2013 – and has been a growing success ever since. They have a beautiful boutique in Vancouver as well as their eCommerce site, and their team is made up of creative and talented individuals. 
They design pieces and collections with intentionality – all designed to help tell a story. At the heart of who they are, they want to help share their customer's stories, create beautiful pieces, and inspire those around them. In their words, they "utilize only the best materials at the hands of skilled craftsman throughout Canada, Italy, China, and Spain. It's not enough to just create beautiful jewelry, we want to create pieces with meaning, longevity, and soul"
They also have worked with Jillian Harris with their Adorned collection, which has grown every year since its launch. This collection aligns with their overarching goal and allows their customers to customize their pieces. It's quite evident they are so intentional about their partnerships and it's likely this side of their business is only going to grow in the future. This means there is a high probability for new opportunities in this area moving forward, and if partnerships and influencer marketing is where your enthusiasm lies, this could be a company to keep an eye out for!
If you're passionate about beautiful jewelry, storytelling, and inspiring others, Melanie Auld might be the company for you. 
Some of the jobs that you might come across include:
• Retail Stylist – A Retail Stylist creates personalized experiences for clients through in-store and virtual appointments, builds relationships, and is ultimately a brand ambassador.
• Retail Assistant Manager – The Retail Assistant Manager would assist with management duties such as opening/closing the boutique, receiving shipments, and merchandising as well as taking on some stylist's duties.
Other examples of roles:
• Content Creation Manager
• Customer Experience Manager
Since Melanie Auld is both a specialty boutique and an e-commerce, there are some really exciting opportunities to work in an incredible space and with a tight-knit team of talented individuals.
3 – Smash & Tess
Smash & Tess is a loungewear company based out of Vancouver – known best for their rompers. They make pieces that are both fashionable and comfortable – designed to take you "from the sheets to the streets". It was started by a mother-daughter-bestie trio – Ashley, her Mom Teresa, and Mercedes. They've built an incredible company and community that connects women across North America. They design their collections in Vancouver and produce them locally, while most recently also expanding production into LA to maintain their growth. They pride themselves on ethical production while using fabrics that are both sustainable, comfortable, and high quality. 
This is a company that has experienced incredible growth over the past couple of years, being named the 8th fastest growing company in Canada in 2020. With their dedication, hard work they've been able to get their pieces on celebrities including Emma Roberts, Kate Hudson, Elizabeth Banks, and Kristen Bell. 
They have recently collaborated on a collection with Hilary Duff, and have partnered with Jillian Harris, Sarah Landry of The Birds Papaya, and even Sesame Street in the past. You never know who they might collaborate with in the future – and the hand you could play in making those dreams come true.
Some examples of the job opportunities that have recently been available at Smash & Tess:
• PR Coordinator – Smash & Tess works with a lot of talented influencers and as a PR Coordinator (or working on the PR team in some capacity), you would be working on influencer relations and brand partnerships that align with the goals and values of the brand. 
• Brand Sales Representative – As a Brand Sales Representative, you would be working with continuing relationships with existing clients and adding new prospects. This role would involve working with the Wholesale team, as that is a large side of their business. 
More examples of roles at the company:
• Digital Marketing Coordinator 
• Inventory Specialist
• Order Fulfillment Associate
With Smash and Tess growing and expanding, there are only going to continue to be so many more opportunities to come. If you've missed out on a job you had your eye on in the past, continue to watch for new job listings!
These companies are continuing to grow and evolve, and new opportunities are consistently opening. Make a point to check for job opportunities frequently so you never miss your dream job!
Looking for support in putting together an application that is sure to impress your dream company? Work with Founder, Christie Lohr, and Style Nine to Five's Job Seeker Services to level up your resume, cover letter, LinkedIn profile, and more. 
By Jenna Yeomans – Jenna is a freelance community manager and writer in Hamilton, ON with a passion for storytelling, creativity and supporting small businesses.
Feature Image: Adobe Stock