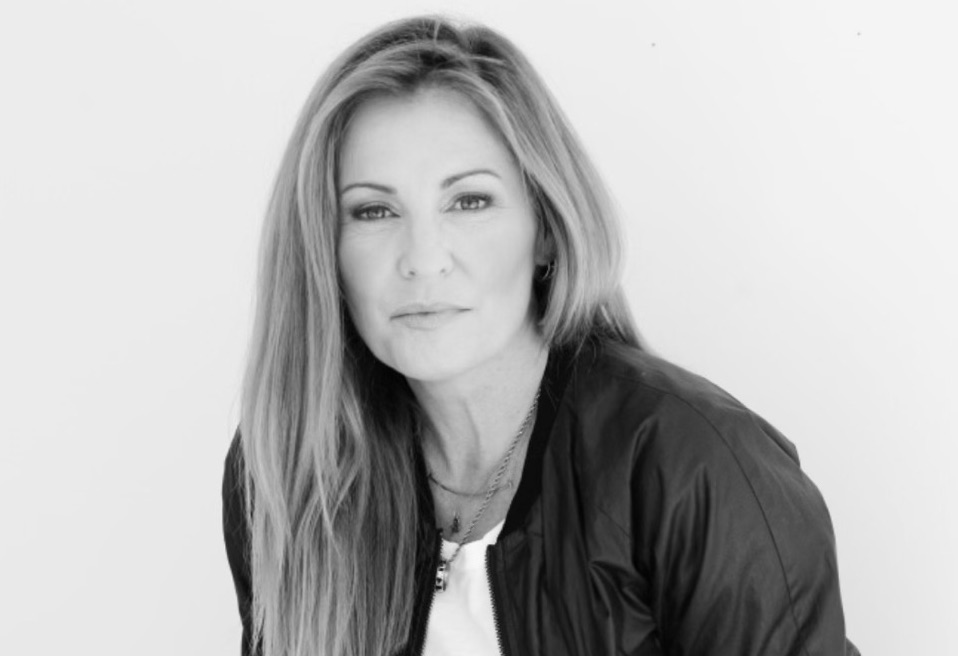 On air style-expert, fashion stylist, spokesperson, and brand consultant, Susie Wall, needs little introduction to Canadian fashion-lovers from coast to coast. We caught up with Susie to dish on all things fashion industry-related, the ins and outs of being a stylist, and breaking barriers as a trailblazer to turn an interest into a thriving career.
Style Nine to Five: Hello! Thank you for talking with us! Let's talk about the early days of your career. You started covering fashion at a time when there wasn't a lot going on in Canada, fashion-wise. What barriers did you face when you were starting out?
Susie Wall: Wow that is so true! (laughs) It was pretty mellow, no doubt. I'd say the same thing now as I would have then – the biggest barrier is usually barrier to entry – and that was no different for me. I worked through it by being persistent but not overly aggressive, and by connecting with people who were seeking the precise content I could create.
I pitched a few freelance celebrity style articles and a fashion section to The Province newspaper, and I began commentating on fashion for a local morning news show called VTV Breakfast – both of which got the attention of outlets that would become my employers nationally, like eTalk and FLARE magazine.
The ideas I pitched to The Province editors targeted an advertiser-friendly, sought-after audience – the 18-24 female. And my contacts were unique, having just left the film industry assisting executive producers and directors. So I was able to bring some star-driven features to the table that the Vancouver print market was hungry for. And even after I left film I was lucky to keep working between Vancouver and Los Angeles early on in my media career, which made generating content and cross-pollinating it across different channels much easier.
So just like everything in life, if you can't find it, create it yourself and put your foot on the gas.
SNTF: How did you overcome career obstacles back then? Has your approach changed over time to how you face roadblocks today?
SW: Back then, being in my mid to late twenties was sometimes a detriment, which is so much different than now. Print was especially brutal, and TV wasn't much better to be honest. Middle-aged female writers locally were not having it.
Once I started working nationally from the west, none of it really mattered. But I think today, because of the transactional nature of social media and this kind of add-water-and-stir expert culture that it has created – youth is rewarded more. But that's not necessarily a bad thing.
In my opinion, for brand success, it's really a hybrid theory – you need the fresh thinking that comes from the best and the brightest of today's young talent pool. Partner that with a little OG insight and wisdom – et voilà. There's value in experience, and there's value in a young lens.
My approach to roadblocks has never really changed, maybe I just sweat the small stuff less now? I remember when I was doing a ton of red carpet work for eTalk and I'd just become a mother and I was concerned about being viewed differently on air – and one of my producers said to me 'Susie this actually adds a new layer to who you are that you can't teach, you can't train for, you can't fake. That will jump through the lens.' He was right.
SNTF: I'd call you a hustler who's worked hard to get to where you are today! Has that always come naturally to you or did you have to learn how to be your own champion?
SW: Here's my formula. I've always avoided what I suck at, which is many things, and I've gone directly towards what I'm good at, which are a few things. As far as being my own champion – I'm confident, absolutely. And I've always been a hustler. Both of those attributes are hard-wired for me, which makes me well suited for this industry.
I was told that a TV executive once said this about me: 'Have a dinner party. Seat Susie next to a plumber or seat her next to the president. Both people will get the exact same Susie.' He was right. I don't care how big and bad you are. If we're here to work let's make it really fun and let's make it really good.
SNTF: What is the biggest misconception that people have about your job?
SW: That it's all glamour, all the time. When I think of the schlepping, the fittings, the flights, the juggling act of raising a family and spending so much time on the road – the journey and the stories are phenomenal and crazy, but the true glamour is only about 10%. Interns reach out to me and say, 'I want to do what you do!' I say, 'come out with me for a minute, you might change your mind.'
SNTF: What mistakes have you made along the way that have taught you valuable lessons? 
SW: I wish I'd figured out how to have thick skin, sooner. And in 20 years there are two A-lister interviews I wish I'd have had the courage to walk out of. I would love a re-do on those.
SNTF: What advice would you give to someone getting started in fashion and/or journalism today?
SW: Be a multi-hyphenate. Make sure you have super sharp tools in your kit. Your ability to be cross platform and to pivot quickly are critical. And just like life, stand up for yourself, advocate for yourself – and be good to people. 
Thanks to Susie and her expert advice, fashion industry newcomers—or career advice-seekers in any sector—can apply her hands-on experience to shaping a professional life that you're passionate about, where you can slay your own way to success in a job that you love.
If you're looking to get into the fashion industry, a Virtual Career Meeting with Style Nine to Five Founder, Christie Lohr, can give you the insight and motivation you need to take the next steps in your career.
By: Jeanine Gordon – Jeanine is a freelance writer and editor with a passion for creating stellar content for global brands and small businesses alike – specializing in fashion and lifestyle.
Photo credit: Yasmeen Strang