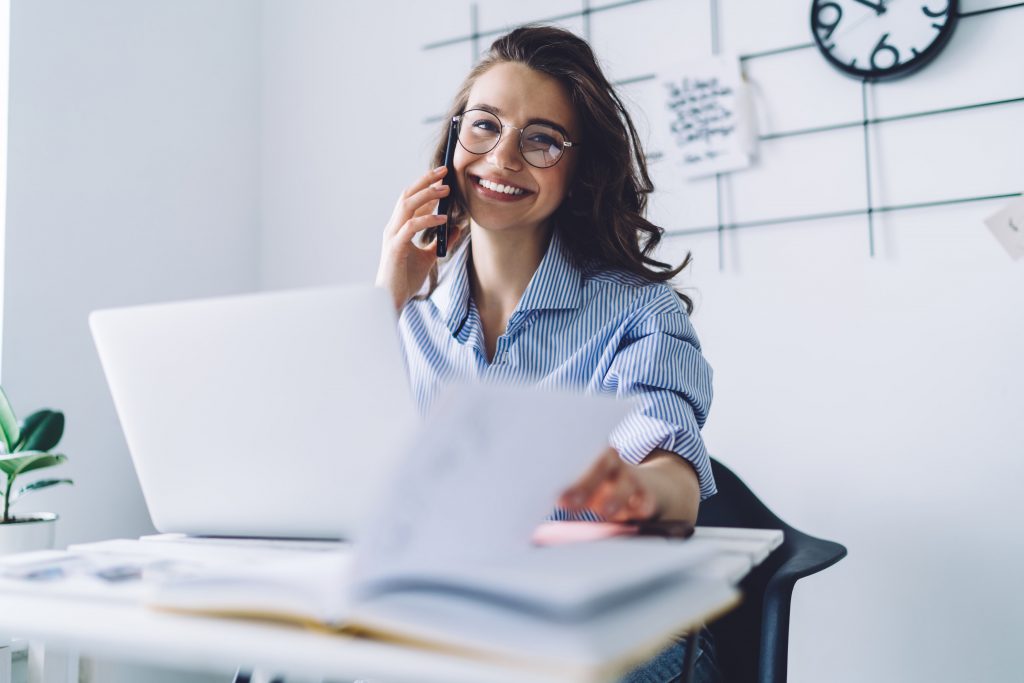 While businesses closed down and employers across the country were faced with the difficult task of laying off their employees, there were some industries that started to thrive. As brick-and-mortar stores faced lockdown challenges and restrictions, there was a rush for brands to get their products online. As sales lagged in some industries, the need for digital marketing became more prevalent. In other cases, sectors like construction, skilled trades, and building materials boomed as all of us stuck at home decided to tackle home renovation projects.

If your business isn't part of the boom, it doesn't mean you need to accept the lag in sales and just ride it out. While it may seem counter-intuitive to spend money and resources when times are tight, these are some areas worth investing in to help boost your business during this unsettled time:
Social Media & Digital Marketing
While your physical location may have had to close, or your sales have slowed down in general, social media will keep your presence alive, even during these tough times. Hiring a social media manager, leveraging a currently employee's social media savvy, or hiring an intern can help you carve out a strategic spot in the digital space, no matter how small or new your company is.
Chances are, as a modern-day business, you already have some sort of social media presence, but if it's a Facebook page that's never updated or a generic Instagram account, this is your chance to ramp up your efforts and make an impact. A creative, marketing-minded thinker is an asset to your team at this time because they can create effective strategies for getting your company on the map, even if you're working with a limited budget.
Example: Style Nine to Five's Founder, Christie Lohr, noticed a drop in postings on the site's job board after COVID hit. While already active on social media, Christie took things a step further by creating a Social Media Intern position and hiring writers to boost Style Nine to Five's online presence. "I'm investing in writers and a social media intern. In my case, it's important to step up my valuable content to drive traffic. I'm using this time to ramp up social awareness in a time where job listings are few," she says.

ECommerce
With everyone staying home and shopping in their PJs, now is the time to refine your eCommerce game. Whether you have an existing web store that needs updating or you're a brick-and-mortar store that's scrambling to get your inventory online, there's no doubt that being able to access your goods and services online is critical to the success of your business right now.
There are plenty of resources out there for getting started in setting up an eCommerce site, and user-friendly platforms like WooCommerce or Shopify if you're going a DIY-route. But, for many businesses, hiring a professional to set up your site is a quicker, safer, and more effective way to go. Investing in a site that will run smoothly will set you up for success and will eliminate potential disaster that can come from unsecured transactions and handling customer's personal information.
You'll also want to ensure that you're new or re-designed site comes with professionally photographed items and killer product descriptions so your customers can easily access your goods and services.
Using social media and digital marketing to let customer's know about your eCommerce presence is the next step, which is all the more reason to hire that digital marketing professional for your team! There's no point in investing resources into developing or updating an eCommerce site if no one knows about it or you don't stand out from your competitors, so make sure that marketing is a core part of your digital sales strategy.
Example: Vancouver-based luxury consignment store, Mine & Yours, saw their business flourish even as their boutique's in-store business declined in the early days of COVID. In an interview with Style Nine to Five last spring, Mine & Yours Owner, Courtney Watkins, credits her team's eCommerce efforts with nearly doubling their sales. Even with a decline in in-store traffic, Watkins was able to sharpen her vision on a critical business area. "We were still able to get a lot of new content up on the online store and that was really our focus," Watkins said.
Customer Service
Customer service can make or break your business, and now is not the time to skimp in this area, as every sale matters more than ever. With more people turning to your online resources, your customer care representatives can easily become overwhelmed. If you're seeing a surge in online sales right now, it's not the time to rest on your laurels, because, with every sale comes the opportunity for a customer service issue. No matter how successful your brand is or how popular your products are, there will always be poor reviews, product inquiries, dissatisfied customers, lost shipments, and countless other unwanted issues that no business is exempt from.
Now is the time to focus on offering excellent customer service. When these issues arise, you want your team to be equipped to respond efficiently, and in a friendly way that focuses on customer retention – yes, even the unhappy ones can become loyal if they're treated with respect and get their issue resolved easily.
For your business, investing in your customer relations and user experience may involve hiring more people to handle a higher-than-normal volume of inquiries, or topping up training for the staff you already have. Investing in outstanding customer relations is what can make the difference between a client choosing your business over your competitor.
Example: This fall, the Montreal-based luxury fashion eCommerce retailer, Ssense, put out a call for a whopping 1,200 seasonal hires. The fact that they were looking for staff in customer service and warehouse operations has everything to do with consumers' increase in online shopping. Style Nine to Five ran an article announcing the job openings, and Christie saw Ssense's silver lining amidst COVID. "The surge in eCommerce is the reason for sure," she says. "Getting ready for the holidays and a busy stretch ahead by hiring a mass of seasonal employees is the perfect example of where to focus your business's resources with today's reliance on digital services."
Content Creation
While most companies today have a blog on their website, they're often neglected, out of date, or full of filler content that doesn't attract any traffic or serve a useful purpose. Investing in SEO-rich, high-quality content that adds value to your audience is what converts to clicks, purchases, shares, and future fans. The better your content is, the stronger your branding is, and this is an important area where you'll want to outshine your competitors.
Content doesn't just stop at your blog. There are product descriptions, landing pages, customer education pages, and copy requirements for every page of your site. Thanks to COVID, we're all spending a lot more time at home and online, and you need your content to leap off the page and stand out. When you give your audience the desire to want to learn more, they'll spend more time on your site, and ultimately, convert to becoming a paying customer.
Did you write your website copy yourself years ago and haven't tended to it since? Are you a new company who is trying to stay afloat and don't have the time to write your own content? Or maybe you don't have the writing chops to do a proper job yourself. It's never been a better time to invest in a professional writer or content team, depending on the size and scale of your business. Handing your copywriting tasks to a freelancer or a content agency gives you time to tend to other areas of your business and ensures that your site will be filled with engaging copy that draws customers to your brand.
Example: As a full-time freelance content creator, I've been busier than ever since COVID hit. While I had a few clients put projects on hold due to the pandemic, the majority of my existing clients (and new businesses that approached) me were anxious to improve their web copy, oomph up their blog content, and boost the quality of their product descriptions, whether they were already online or not.
During this time, I've worked with small businesses, like a cosmetic dermatology clinic who is focusing on creating customer education resources while their physical location's traffic is suffering. I also work with big name, national and global companies who already have a strong online presence and eCommerce sites, but are invested in improving their site's content quality even further to stand out from the increase in online competitors.
Whether you hire a full-time person to join your team, bring on an intern or freelancer, or leverage the staff you already have, making these areas a top priority is long-term, smart business decision, through COVID and beyond.
Do you need help with your hiring process while your company navigates the COVID landscape? Style Nine to Five's Employer Services include everything from hourly recruiting to interviewing candidates or posting your jobs and promoting on social media. Free up some of your resources and time with expert hiring help so you can focus on other aspects of your job during these uncertain times.
By: Jeanine Gordon – Jeanine is a freelance writer and editor with a passion for creating stellar content for global brands and small businesses alike – specializing in fashion, beauty, and lifestyle.
Feature Image: Adobe Stock