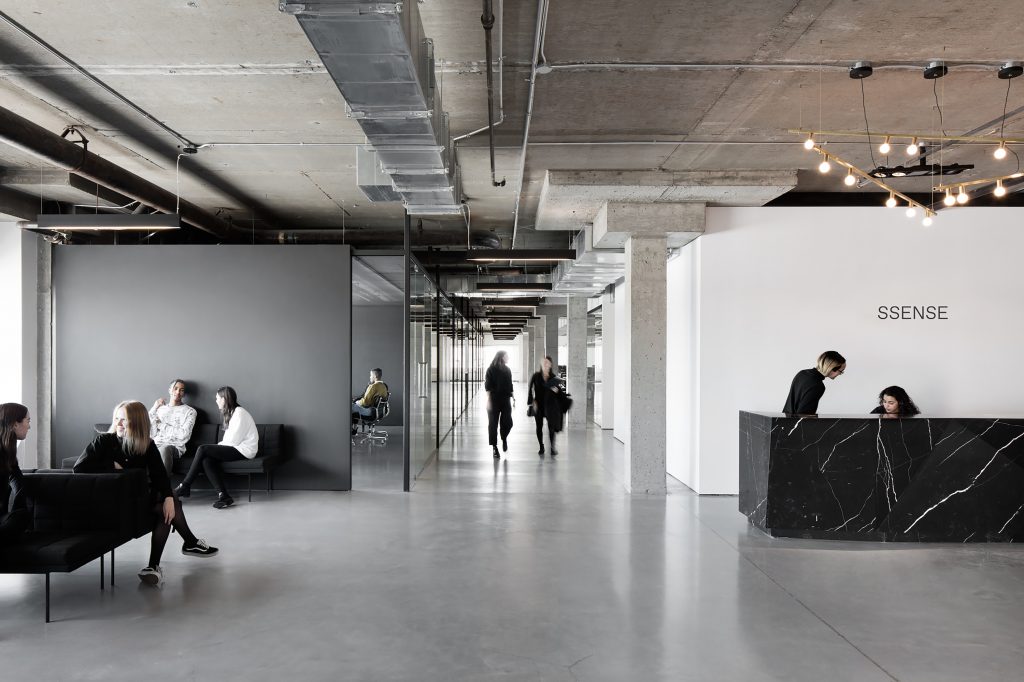 SSENSE is hiring 1,200 seasonal Customer Experience Agents and Warehouse Clerks to join its team for the upcoming peak period. This Montreal-based e-commerce and brick-and-mortar luxury and streetwear retailer was founded in 2003, and has since grown the online fashion retail platform to reach more than 150 countries by selling independent designers and luxury fashion.
Customer Experience Agents are responsible for assisting top clientele with product, brand, or general customer service inquiries via email, telephone, chat and social media. Availability to work varying shifts throughout the week, anywhere between 7:00am and midnight with evening premium pay after 8 pm. (remote work possible)
Warehouse Clerks are responsible for processing the flow of goods including activities such as receiving, picking, packing, and palletizing. Full-time positions require a minimum commitment of 40 hours per week with the possibility of working overtime and part-time positions up to 20 hours per week, with multiple shifts to choose from.
Health and safety is a top priority at SSENSE with rigorous precautionary measures in place across all facilities to ensure the ongoing safety and wellbeing of all employees. SSENSE has introduced enhanced health and safety measures in addition to adhering to guidelines provided by government and health authorities to help prevent the spread of COVID-19.
The hiring and onboarding process has been completely redesigned to accommodate physical distancing requirements and additional precautionary measures have been implemented at all facilities to ensure the continued wellbeing of current employees, and the safe integration of new seasonal employees. Measures include: frequent deep cleaning and electrostatic disinfection of equipment, surfaces, and facilities; mandatory masks and daily temperature checks by an on-site nurse; frequent hand washing protocols and sanitizing stations.
Operational processes have also been adjusted to enforce more physical distancing and limit the potential of cross contamination, including separate shift structures, zoning and assigning dedicated handheld sets, stations and equipment.
For more information and to apply online, visit: people.ssense.com.
If you're a job seeker looking for a creative career, be sure to stop by Style Nine to Five daily to search and apply to awesome jobs Canada wide.