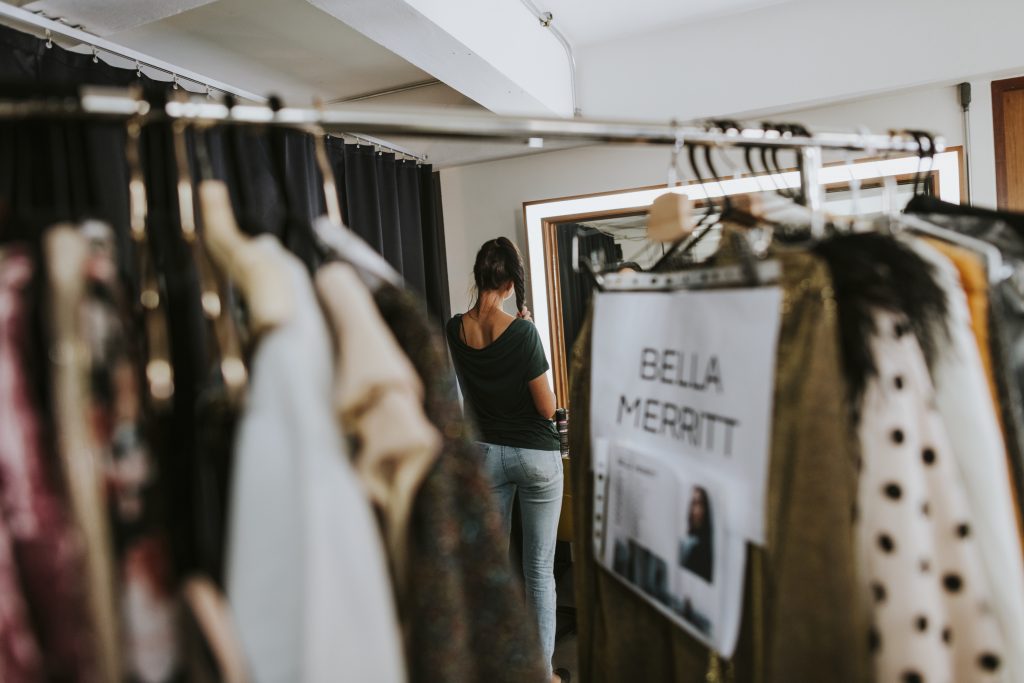 While it might be awhile before we get to enjoy music live again, thanks to concert documentaries and videos on YouTube, we can still enjoy the showmanship of live music performances. Some performers, like Lady Gaga and Taylor Swift, are not only known for their catchy tunes, but their elaborate costumes as well. So, what goes into working on the wardrobe team for sold-out stadium concert tours? While quick-changes between songs seemingly only take a few seconds, it really does take a village behind the scenes.
Manage Your Expectations
Similar to working wardrobe for film and television, being part of the wardrobe team for concert tours is anything but glamourous. At the end of the day, your objective is to make sure the talent and everyone else that is shown on stage (i.e., the band, background singers and dancers) are looking their best and that the show runs on time. This means that your job is to be effective, flexible and to stay out of everyone's way. This is not an opportunity to rub elbows with celebrities or to snap pics of your favourite artists.
Be Flexible
Depending on the scale and intricacies of the show you could be working with a team between 2 to over a dozen people. Shows will typically have a head of wardrobe that travels with the tour at every destination with a small handful of wardrobe spots filled by local wardrobe personnel.
Roles within wardrobe include mending, inventory, quick change and runner (quite literally running between under the stage to the wardrobe room.) Be prepared to have to fill all those roles, or one of them, depending on how big the wardrobe team is.
Prepare for Any Wardrobe Mishaps
While most tours travel fully equipped, it never hurts to have a portable sewing kit. Brush up on the basics; make sure your hand-sewing skills are up to par to fix elaborate beadwork or redo a seam, and it always helps to know your way around a sewing machine.
On show day, you may be scheduled for 12+ hour days, most of which is spent preparing the garments for show. Whether it's steaming, repair work or doing multiple loads of laundry, it's all about your attention to detail and making sure everything is ready for the stage.
You're expected to notice something as obvious as a makeup stain to something as simple as a loose button. While some shows will have sewers on the team, there is always a chance you'll be expected to repair it on your own. This is why having the basics down is useful – and always carry a stain-remover pen!
Show Time!
The behind-the-scenes of a large scale concert tour is designed and scheduled down to the exact minute. Wardrobe is laid out in a specific way to maximize efficiency and it's important that not a single item is out of place. The talent knows what they're expected to do on their own and what will require assistance (like back zippers and mic packs.) Prepare to have sweaty clothes thrown your way during quick change, it's all part of the gig!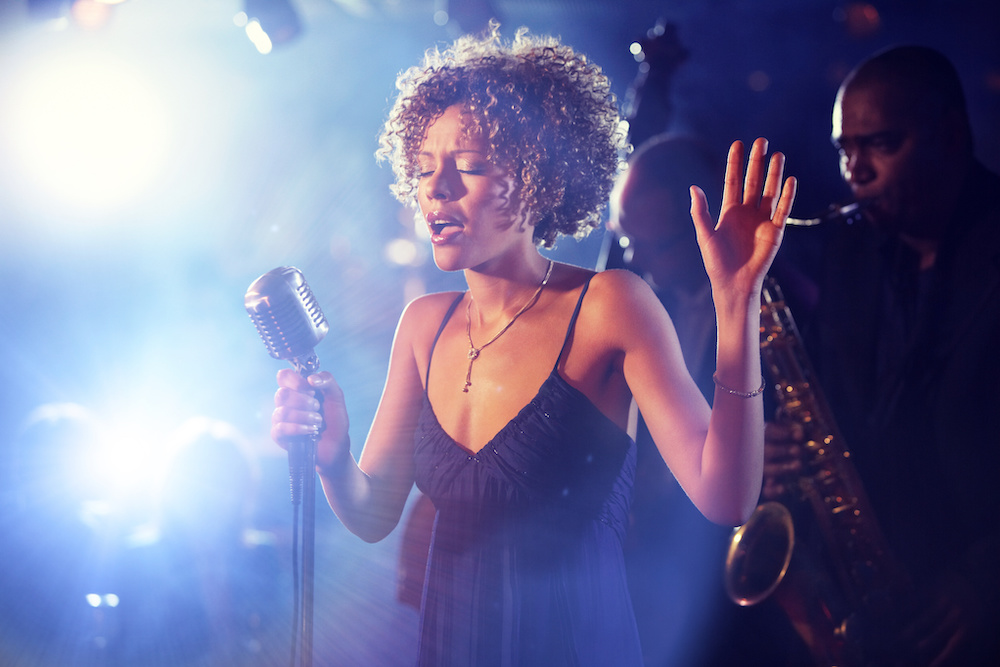 The Aftermath of a Show
Don't expect after parties or bar-hopping after the encore. Right after the show everything kicks into high gear because the crew needs to be able to pack it all up, get on the road and set up again for another show that may be the very next night.
For wardrobe, that means everything is sorted, properly hung on hangers in trunks and accounted for. It's also up to the previous local wardrobe crew to sort out the dirty laundry to ensure that once it arrives at its destination, it's set to be tossed into the laundry ASAP for a show that evening. While being fast is the objective, working wardrobe can easily result in full work days with you working until 2AM after a performance.
Tips to Keep in Mind
The industry is smaller than you think. It's very common for people working on tours to jump from one artist to another, so being a hard worker and a team player will help you book future gigs.
Other key attributes of working wardrobing are:
• Being quick on your feet. You never know you'll have to get from under the stage to the wardrobe room within one or two songs.
• Ability to work alone. There may be tedious tasks such as steaming all day, which will have you in a room alone for hours at a time.
• Availability. Wardrobe calls can be anywhere from 8 hours to 12+ hours and there may be times where you don't know how long your shift is until you show up. It's best not to schedule any other commitments the day of a show.
Benefits of Working in Wardrobe
With all the hard work said and done, there are a lot of perks of working in the entertainment industry. Not only is this a unique job to have on your resume, but it shows your tenacity and ability to wear many hats. If you love fashion, it's a great way to pursue your passion for the industry. It also presents the opportunity to connect with those working in the tour industry from all over the world.
While working on a local wardrobe crew you'll have the opportunity to meet designers and lead stylists for some of the biggest celebrities in entertainment. Similar to any industry, who you know and who you impress can lead to more lucrative and long-term gigs.
If you're in search of more professional insight, Style Nine to Five's Founder, Christie Lohr, offers a Virtual Career Meeting where she'll answer important career questions and share her job-seeking knowledge. Style Nine to Five also offers services to update your resume and additional tips in getting started in a new industry.
Feature images: Adobe Stock
By: Vicki Duong – Vicki has written for multiple publications, including NUVO and Vita Daily and has also worked in the fashion industry for close to a decade.