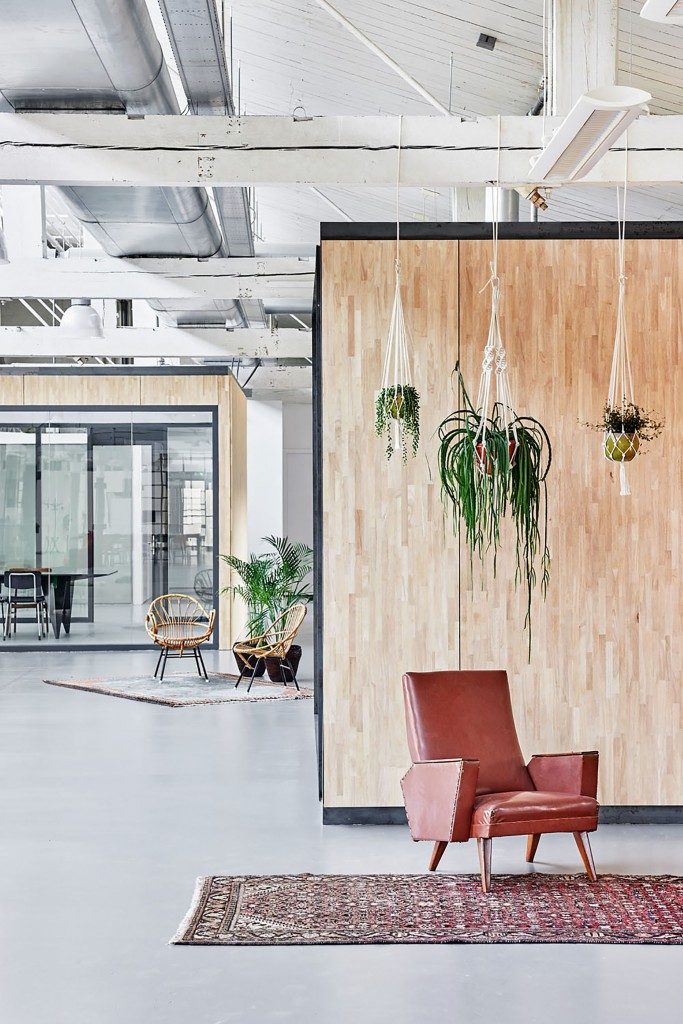 Find fashion job advice, internship opportunities, fashion job listings, style careers, retail jobs, job advice, fashion design jobs, social media and marketing internships, stylist and buying jobs and many other fashion jobs on Style Nine to Five!
If you're anything like me, working at the head office for a major fashion company is an absolute dream job. Just last year, I had a total "pinch me" moment, when I landed a job at a leading company within the Canadian fashion industry. Now I'm sure you're wondering if this dream job lived up to expectations, and if it was truly what we all imagine (I know what you're thinking… The Devil Wears Prada?)
Keep reading to get the inside scoop of what it was really like to work for a major office in the Canadian fashion industry!
Perks & Benefits
You might assume that working at the head office for a major fashion brand would come with all the perks and benefits, and you're not wrong! In my experience, I was very fortunate to walk in to work everyday to an amazing office space with a grand skylit atrium, beautifully designed and decorated with amazing artwork. It had a subsidized cafeteria and specialty cafe (watch out Starbucks!), outdoor seating areas including staff garden plots, and of course a full gym and fitness studio. This is only the beginning of the perks, as we also had opportunities to enrol in language courses and fitness classes, join multiple teams and clubs, as well as the sign up to take part in various charity and volunteer opportunities. Daycare options, dry cleaning, carpooling, in-office vaccinations, car wash services…the list of benefits that comes with working at the head office is truly too long to list! I think my favourite perk was the amazing events that the office put on, like the Christmas party or Summer BBQ, or maybe it was the killer merchandise discount? Of course, this was all on top of our health insurance plan that covered basic health and dental. Oh, and did I mention summer Friday's? That's right, every Friday from the end of June through to September, the office closes at 1pm to get the weekend started early! While this might not be the case for all head offices, I do know that many companies offer some really great and unique perks, and in my experience these perks and benefits were a dream come true!
Internal Opportunities and Growth
One of the most important things to look for in starting a position with a new company, is the opportunity for growth. It is always key to know how you may be able to develop with a company, and what opportunities there are for you to move within the team to follow your career path to success. I think there can be an assumption that once you get your foot in the door with a large fashion brand, movement within the company is a breeze. In my situation, this was not exactly the case. While there were definitely lots of internal opportunities, and many different (and interesting!) roles available, there was one thing in particular that made it difficult to pursue these opportunities within the company. The company I worked for had a policy that indicates employees must be in their primary role for at least one successful year, before they can be considered for other roles internally. While one year may sound like nothing, it can be challenging to commit to a full 12 months in one position, when you are just beginning your career, and might be uncertain of where you'll be (figuratively and geographically) in the next year. There is also no guarantee that you will even be considered for other internal opportunities after you complete a year in your role, which is dependant on your performance and the needs of the business As it turns out, this policy is actually quite common in the industry, and does make sense in certain aspects. The benefit of this policy is that this time period allows you to accustom yourself to the company culture, the work environment, and the various policies and procedures, while also giving you the opportunity to prove yourself as a valuable employee!
Company Communication
Although there were over one thousand employees working in my office, I was honestly quite pleasantly surprised by how connected I felt to the company at large. Between the company's internal website, effective email communication, monthly department meetings, and quarterly rallies, I always felt like I was "in the know" with the company happenings. The internal website provided information about holidays and vacation time, the cafeteria menu, volunteer opportunities, and any extra special offers like exclusive spa discounts, or produce box deliveries. Consistent company emails offered information about media mentions and news articles that the company was featured in, and also provided reminders for upcoming events or holidays. These emails also shared news about new leaders within the company, and other exciting announcements. I was very fortunate to be part of a department that was quite ambitious, and very successful in achieving our specific business goals. The leaders of my team consistently put on department meetings to keep everyone up to date on the progress of our work, and to share our goals moving forward. These meeting were not only helpful, but also very motivating. However, one of my favourite things about working in this office was the company-wide rallies that took place every few months. These rallies were very much like elementary school assemblies, where the whole office (yes, all 1000+ of us) shuffled in to the gymnasium to view a presentation about current happenings and updates within the company, plus any exciting plans moving forward. These rallies were complete with engaging videos, speeches from our CEO, and sometimes even special performances! They were truly an amazing way to "rally" the whole campy together, to feel connected to our greater purpose as a business. I always left these rallies feeling especially inspired, and excited to be part of something so in line with my passion for the fashion industry. Despite being just one small person within such a large company, it was truly amazing just how much thought and effort was put into making each employee feel united in the company's mission.
While every company will likely offer a very different experience, working for the head office of a major fashion company is definitely no retail job! It may not be the glamorous, and prestigious job like Andy's from the Devil Wears Prada, but there will probably be some perks that you may not have ever expected. And there may be some policies or procedures that aren't quite what you were hoping for either. Either way, working for a head office in the fashion industry is not only a very valuable and overall amazing experience, but will look great on your resume and will only open more doors in your long-term career!
**Photo by James Stokes Photography via archdaily.com
By: Heather Murray @heatherungraceful
Are you a job seeker? Find fashion jobs here.
Are you an employer? Post your fashion job here.
Don't forget to follow us on Instagram for the latest fashion jobs, career advice and fashion trends!