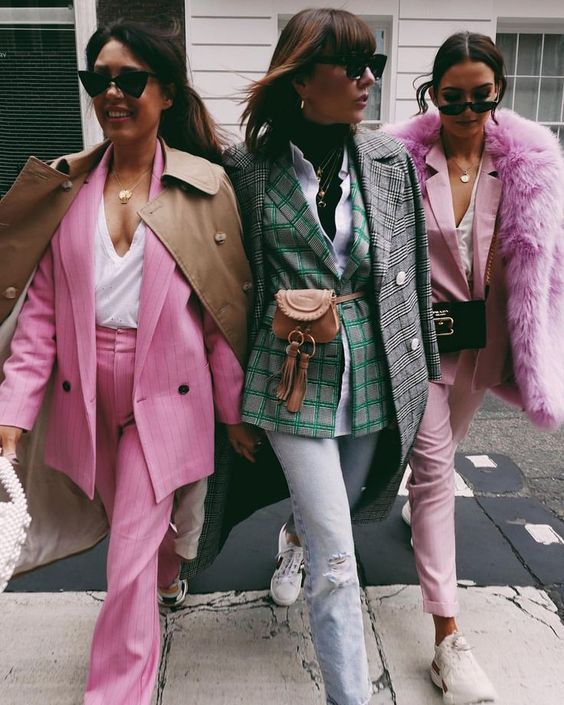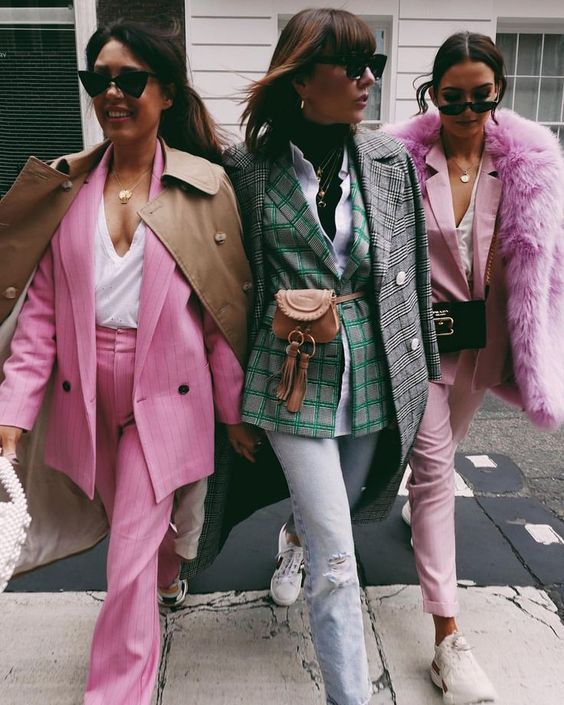 It's safe to say it felt like spring would never arrive this year.  And with the start of the new season just days away,  it means it's almost time to retire our parkas and grab something lighter and more fun. Spring is the time of year where everything feels fresh and full of happiness and your outerwear choices should reflect that! While the classic trench coat or camel pea coat is always in season, there are five more styles we're all for this year.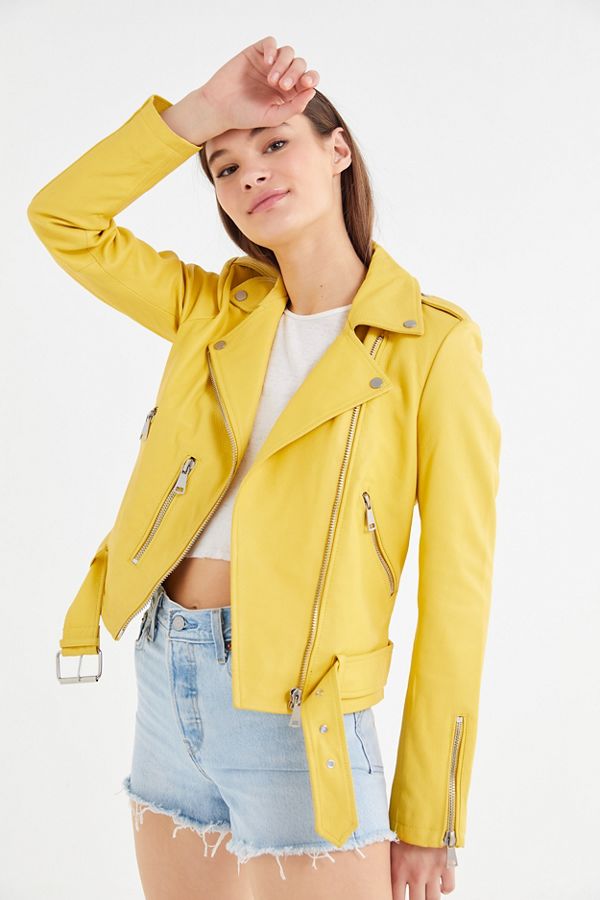 Statement leather
What better way to make it known that spring is here than by wearing bright colours. Retire your classic leather jacket and try this coloured trend instead. Many coloured leather jackets have other fun features as well. If you want to go full out with this trend, try one with tassels or a bejewelled belt.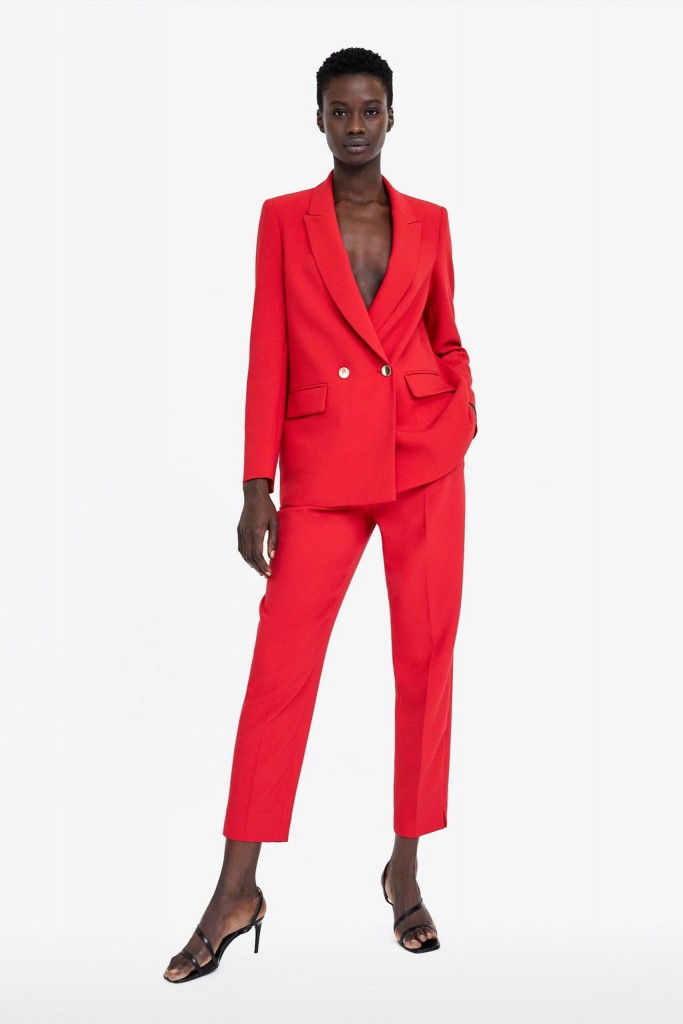 Oversized blazer
Just like a trench or light peacoat, an oversized blazer is always in style. Pair it with a loose-fitting dress to get an '80's feel, with skinny jeans and a blouse for after work drinks, or with a matching pair of trousers for a bold power suit. The options with this jacket are endless, which makes it a great investment piece for spring.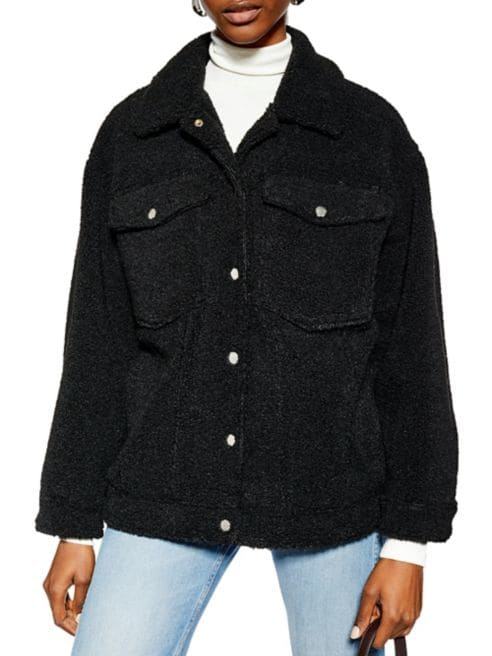 The 'everyday' jacket
When you just need a jacket to grab and go, you want something that's a little warmer than a bomber jacket and can be styled with everything you own. We love this Borg jacket from Topshop because it's perfect for running errands, throwing over a turtleneck and jeans for a casual brunch, or over your work clothes for a night out, which makes it super versatile.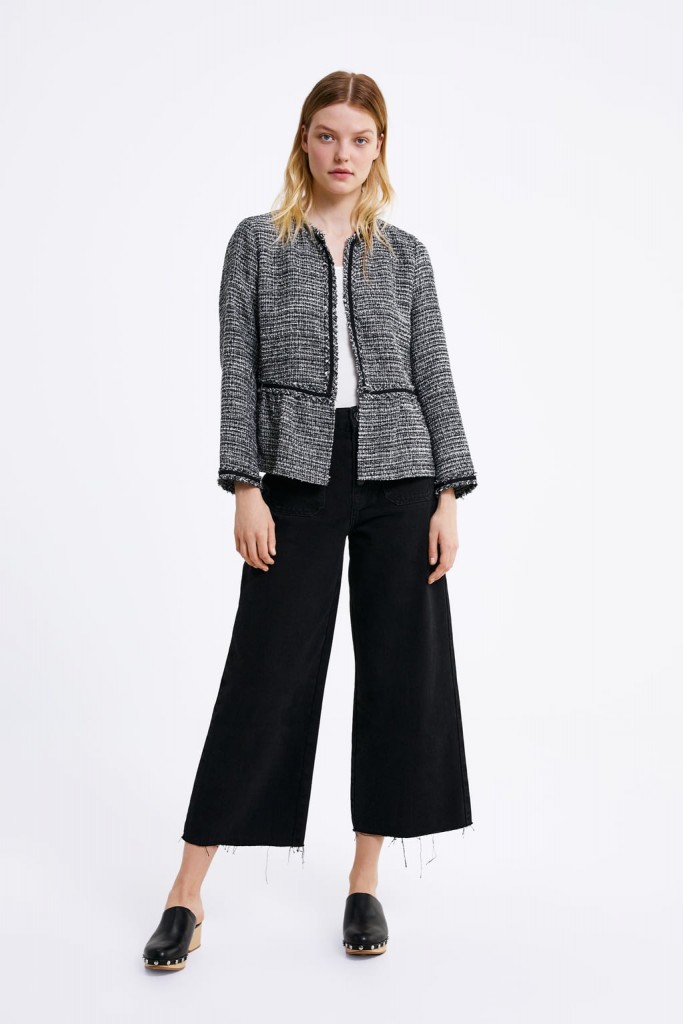 Boucle
We can all picture the classic Chanel bouclé coat. It's probably the first thing that comes to mind if you think either Chanel or bouclé. This jacket has an air of elegance and class. Paired with a pencil skirt or denim, this jacket will elevate every outfit you choose.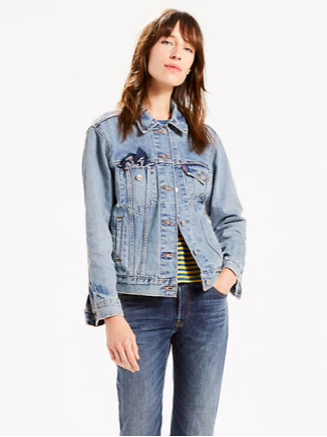 Denim
What screams spring more than a denim jacket? It's light and can be casual and edgy at the same time. Put on a floral, flowy dress and top it with an oversized, light wash, denim jacket and you have the ultimate spring outfit. This is an investment piece that will never go out of style.
Inspirational Image:
Image courtesy of Luxury and Vintage Madrid
Product Info:
Bagatelle Pebbled Leather Biker Jacket, $405, available at Urban Outfitters
Crepe Blazer, $99.90, available at Zara
Borg Western Style Jacket, $79, Topshop
Short Tweed Jacket, $49.90, available at Zara
Ex-Boyfriend Trucker Jacket, $128, available at Levi's 
By: Megan Renaud, Vancouver, @meganbrigette