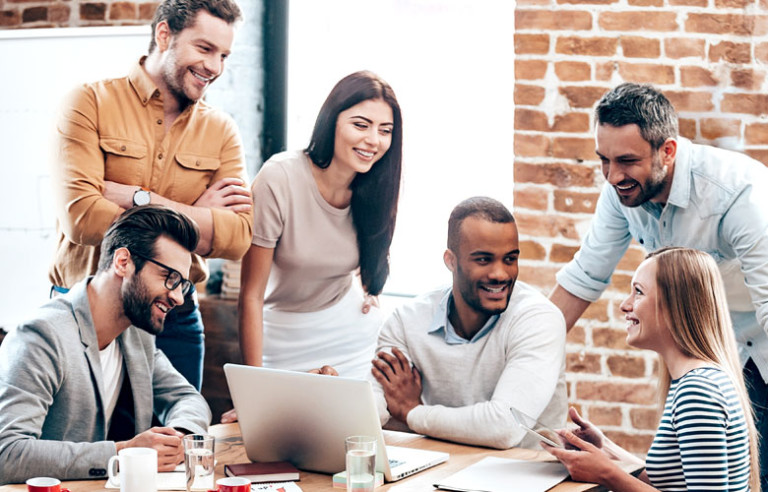 It's a well-known fact that who you work with can make all the difference in your overall job satisfaction and productivity at work. Whether you work in a large team or closely with just a few people, the ideal situation is that everyone gets along and can communicate freely with each other. But that is rarely the case.  There will be times throughout your life where you'll encounter some difficult bosses or employees that you'll have to deal with. Here are some tips to get over the hurdle of less than ideal coworkers:
Don't take things too personally. Nine times out of ten if someone is in a bad mood or rude to you, it will not be solely because of you. They probably have other things on their mind or are very stressed out and that could be the reason they are acting less than sincere towards you. Don't be so quick to blame yourself for their moods!
Talk things out. If you have a real problem with another worker or boss, it's best to communicate that to them fairly. You can always ask them to meet privately to discuss what conflicts you have been having, so you can get their side as well. In any case, it's best not to let it stew and silently curse them behind their back because that solves nothing.
Get advice from others. Don't outright complain about your boss to other coworkers, but ask them if they've had any difficulty with him/her and what they think can be done to change things. Think of it as more problem solving rather than plotting revenge and be careful not to get too many extreme opinions as that can lead to moving backward with the situation rather than forward.
Surround yourself with people you like. If there is a co-worker that really gets on your nerves, there's no need to hang around with them if you don't have to. Take lunch breaks and get together outside of work with the people you genuinely do like and you'll stay in a better mood! If you try too hard to change the co-worker you're not a fan of and they just send negativity back, it'll just ruin your own mood.
Difficult people are impossible to avoid anywhere you go, but if you keep a positive attitude and don't let them get to you, you can be the bigger person and find you'll enjoy your job more!
Are you a job seeker? Find fashion jobs here.
Are you an employer? Post your fashion job here.
Don't forget to follow us on Instagram for the latest fashion jobs, career advice and fashion trends!