Find fashion jobs, job listings, careers, fashion internships, social media internships, retail jobs, fashion design jobs, buying jobs, fashion stylist jobs and style careers on Style Nine to Five!
'Tis the season for chunky knits, warm drinks and staying inside both at home and while at the office. As soon as it starts to get cold, those lunch outings turn into ordering takeout and the lunch break walks turn into dedicated water cooler gossip time. The truth is, once the first signs of the cold arrive, like seeing our breath we're destined for hibernation. But that isn't the best way to approach the winter, be it for productivity, your physical health or even just your mental health. It's so important that we take time to not only step away from our desks and workplaces for breaks but staying active helps keep you alert and ready to work. If you're looking to beat the cold this year by staying active, check out these 3 tips to help give you some inspiration

1. Set Time To Get Up & Move
There's a lot of back and forth between what is the best for your health in terms of getting up from your desk. Some will say a few times a day whereas others might recommend you do so hourly. The truth is, whatever works for your schedule and work environment is better than nothing at all. Take a walk around the office, climb a couple flights of stairs or even do some stretching at your desk. Whether you decide to get away from your desk for 5 minutes to walk around and regain circulation or make it a point to work standing up a few times a day something is always better than nothing. A lot of workplaces and employers will encourage this activity even to the point of providing employees with sit/stand workstations.

2. Join The Gym With a Colleague
If you need a bit more incentive or excitement to stay active, why not join a gym? Between having to actually invest in this initiative and the opportunity to work out in a gym with equipment, engage with personal trainers and even take classes there's no doubt that you can stay motivated and on track. But if you need an extra push, why not find a colleague or two to join the gym with you? We always find the buddy system is a great way to be held accountable and add even more motivation to your goals of staying active.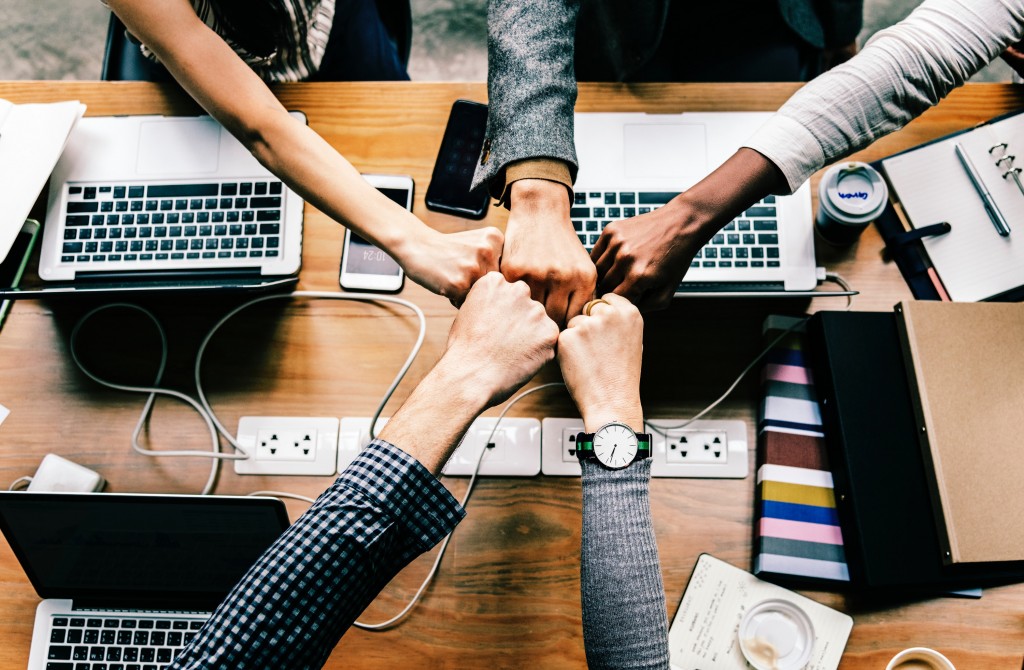 3. Start a Fitness Group Or Friendly Competition
We generally spend more time at work with our colleagues then we do with our families and friends, so who better to be your support system for staying active than your coworkers? Starting a fitness support group is a great way to share ideas, motivation and experiences to help find what works for you, or what doesn't. You can work together to hold each other accountable and encourage one another to get up and get active especially on those days where the self-motivation is lacking. We've seen challenges like "the biggest loser" or "most steps in a month", all which encourage participants to stay active. If you want to take it a step further, why not start a friendly fitness competition among some colleagues? These usually work best with an incentive so generally a buy-in is set, and the winner gets the pot whether it's cash or a determined prized by the group. Friendly fitness competitions are especially helpful to keep us on track during the holidays or help us bounce back in the new year.
Inspirational Images by Uptown Style
BY M.J. Elle, Toronto, @TheMJElle