Find fashion jobs, job listings, careers, fashion internships, social media internships, retail jobs, fashion design jobs, buying jobs, fashion stylist jobs and style careers on Style Nine to Five!

The cold weather is not only among us, but it's also here to stay (and getting worse) at least for the next few months so it's time to start thinking about our cold weather outerwear. When we think winter we immediately cling to our parkas, which are not only the obvious choice but a practical one at that. No matter how warm, cozy and trendy parkas may be they're not always the best option especially when it comes to dressing for the office. Bulky parkas can also be a bit of a hassle when commuting to work be it in your car, rideshare or while on transit during rush hour; that's where wool coats come in handy.


Wool coats are another option to help you stay warm in the winter, and keep your look more refined and polished. There are so many styles and colours to choose from making them versatile for all preferences. If you want your coat to not only look good but keep you warm, we recommend going with something that's at least at 20% blend. The more wool content within your jacket, the warmer you will be but keep in mind that impacts the price. To help keep you warm and your wallets full we found some great wool coat picks at affordable prices!
Classic Coat
Everyone needs a classic wool coat in their wardrobe and who better to turn to than Karl Lagerfeld himself? This double-breasted coast is 23% wool with a belted waist at the back for a fitted look. The Reefer Coat is available in a couple other colours but nothing says classic more than the colour black.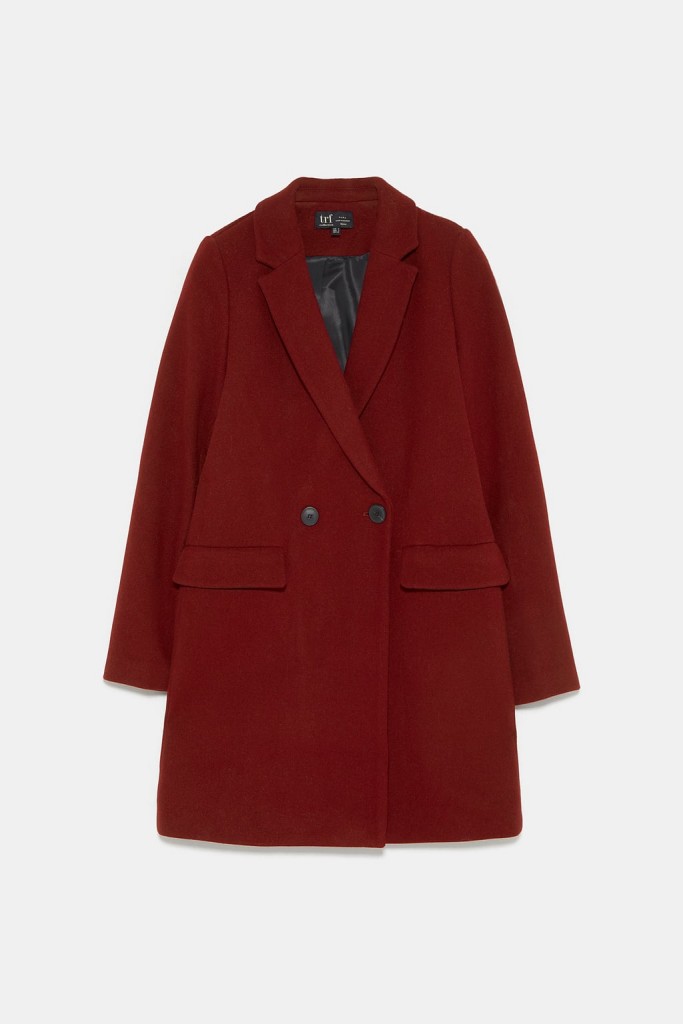 Menswear Inspired
Zara is one of our go-to stores for affordable wool coats that don't only look good but keep you warm too. This light burgundy double-breasted coat is 52% wool with front flap pockets and a slit at the back. It's the perfect pop of colour without being too aggressive, and is the perfect jacket for the upcoming holiday season!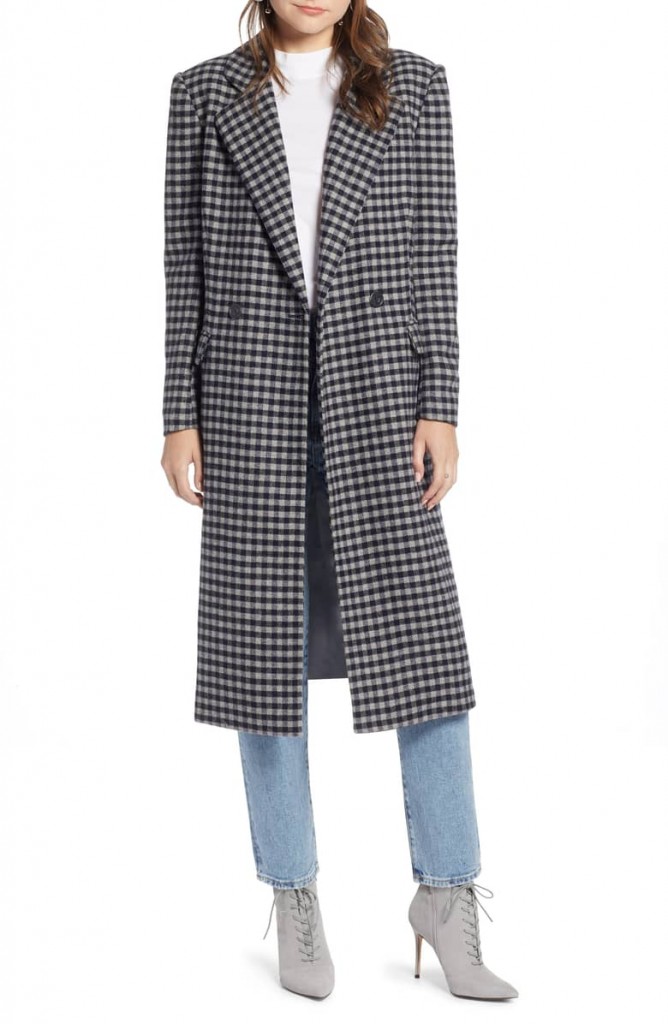 Something Navy
If Something Navy sounds familiar it's because it should. Style blogger Arielle Charna recently launched her first independent brand and we're obsessed over every piece, including this topper coat. It's a navy (duh) houndstooth with a power shoulder to envy made with 44% wool. It's currently on sale at Nordstrom though so I'd act fast before it's gone.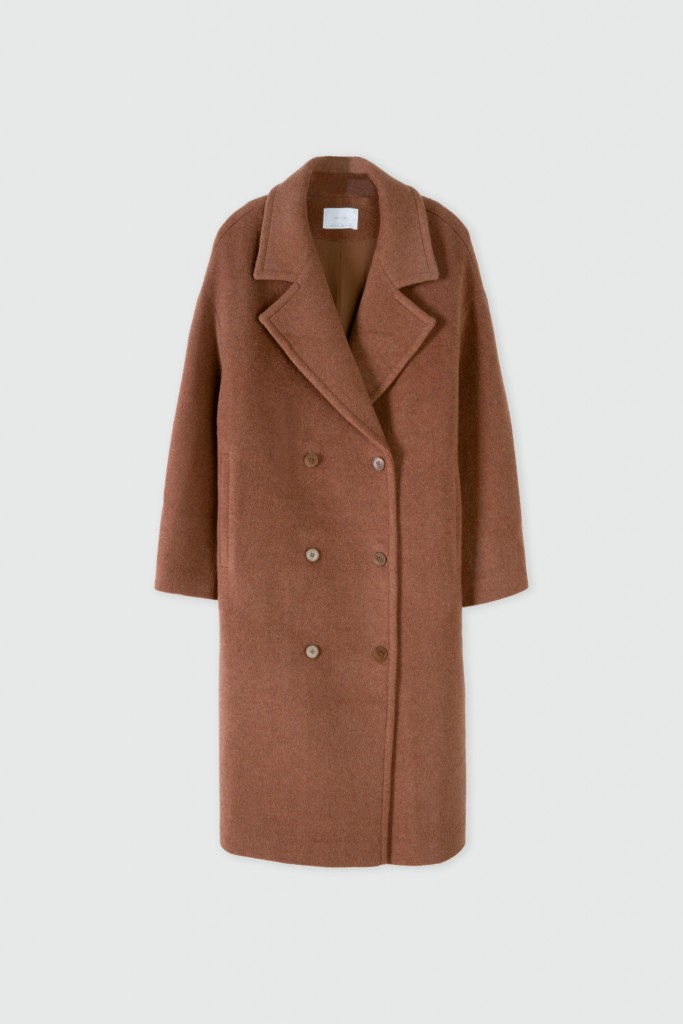 Oversized
What better way to stay warm this winter than wrapping yourself in an oversized wool coat? Well, what if we told you that this is real and doesn't have to cost you a fortune!? Oak & Fort nailed it with their Coat 2612 thanks to its oversized fit, exaggerated lapels and side pockets to keep those hands toasty. It is the most expensive pick on our list, and a bit of an investment but at over 50% wool it's well worth it.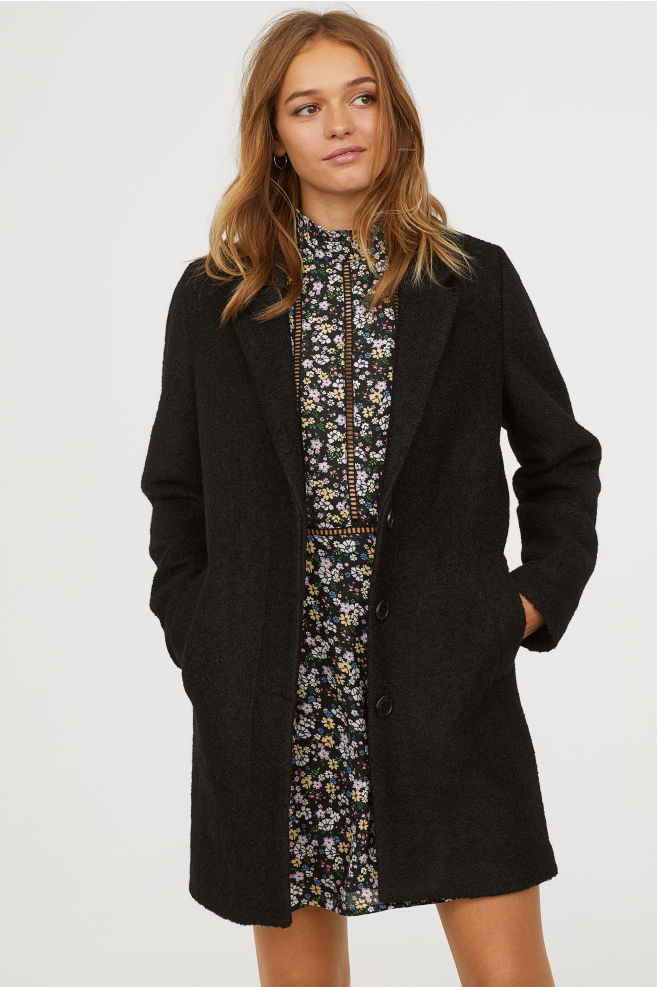 Short & Sweet
If you're looking for the perfect jacket to wear to the office, for brunch, at the market and for family events this season then you've got you covered. This short cut wool-blend jacket has 40% wool with a concealed button closure and pockets. It also comes in two other colours so at that price we don't blame you for getting more than one!
Inspirational Image:
Image courtesy of FIGTNY
Product Info:
By: M.J. Elle, Toronto, ON, @TheMJElle
Are you a job seeker? Find fashion jobs and retail jobs here.
Are you an employer? Post your fashion job or retail job here.
Don't forget to follow us on Instagram for the latest fashion jobs, style jobs, retail jobs, career advice and fashion trends!