When prepping for an interview your mind typically goes to "what am I going to wear?" We are lucky in the fashion industry where we get to be flexible with our wardrobe choices.  You often want to wear something that will make you stand out and be remembered amongst the other candidates. We're not directed by a dress code so it can cause confusion between standing out while looking fashionable, and what is still appropriate for a professional interview. This confusion might be heightened during the Spring/Summer seasons when the weather becomes warmer and you tend to shed some layers and wear cooler clothing.  Below I have broken down what to wear during interviews and things to avoid.
What to Wear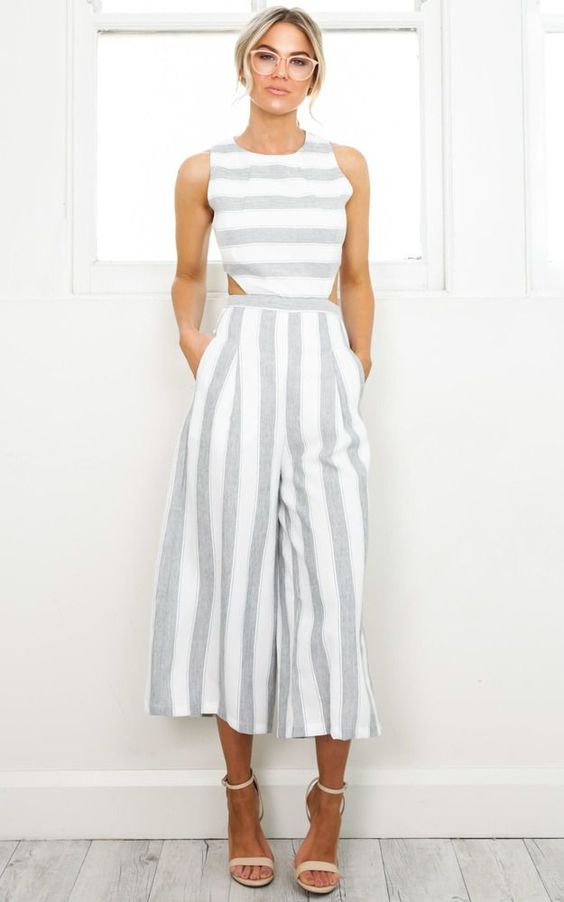 Romper
Rompers are one of the most versatile pieces you could have in your wardrobe. They're perfect for a casual outing, night out, and of course, interviews!  Not only are they super trendy but they will keep you comfortable and cool. Adding some cute pumps and jewellery you can make this outfit into your fashion business card.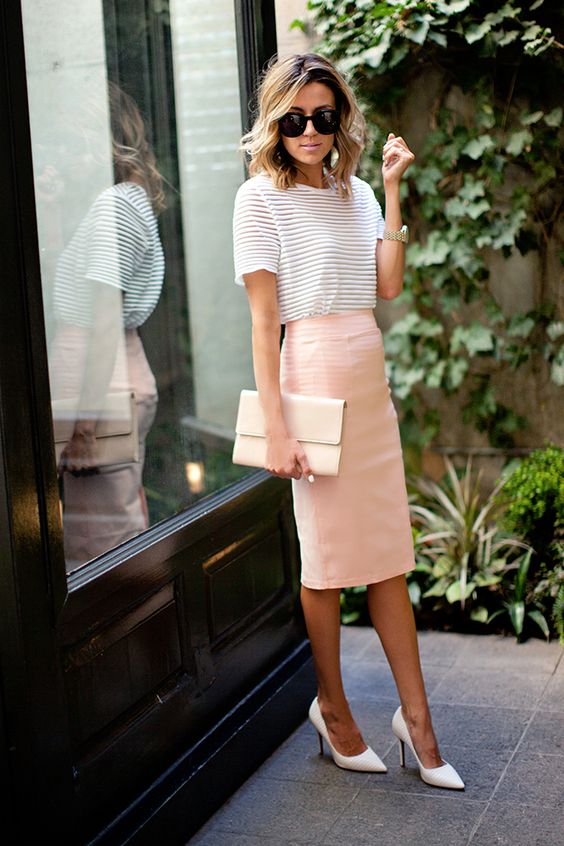 Pencil Skirt and Blouse
The pencil skirt is an office staple, again it's very versatile because you can wear the same skirt in the fall and spring.  Pair it with a light fabric blouse and tuck it in to get the ultimate professional look. Style it with some heels and accessories and you got a "I mean business" look.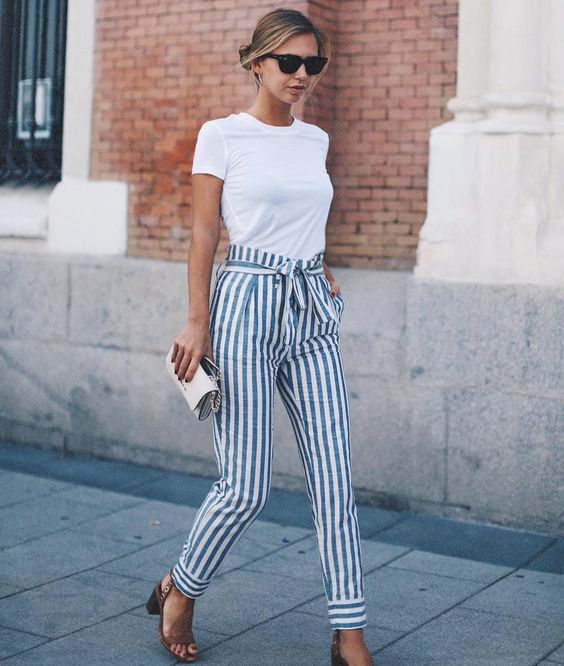 High Waisted Pants
Another super trendy business look is high waisted pants.  These pants come in lightweight fabrics, in either straight or bootcut so you can play around with different styles. Pick up some coloured or patterned ones to give a nice spring look, and pair it with either a plain t-shirt or blouse.
Flowy Skirt
This look is similar to the pencil skirt however, it is a more comfortable option as it doesn't cling to your body.  This skirt flows so you can stay cool while still maintaining a professional image.
Things to Avoid
Now that we've given you outfit options for your interview here are things to avoid.  Firstly, don't ever look like you just came from the beach with your big tote bag, burnt face, and sweaty odour.  Stay away from wearing any kind of shorts or mini skirts, as they don't give you a professional image. Wearing a sleeveless blouse or dress is okay during the warmer weather, but stay away from wearing tops with spaghetti straps or anything that shows your midriff.  
Inspirational Images
Image courtesy of The Fashion Mag
Image courtesy of Canadian Living
Image courtesy of Amazing Outfits
Image courtesy of Emily Margaret
Image courtesy of Showpo
By: Kristin Rouse, Edmonton, @misskristinrouse
Are you an employer? Post your fashion job or retail job here.
Are you a job seeker? Find fashion jobs and retail jobs here.
Don't forget to follow us on Instagram for the latest fashion jobs, style jobs, retail jobs, career advice and fashion trends!