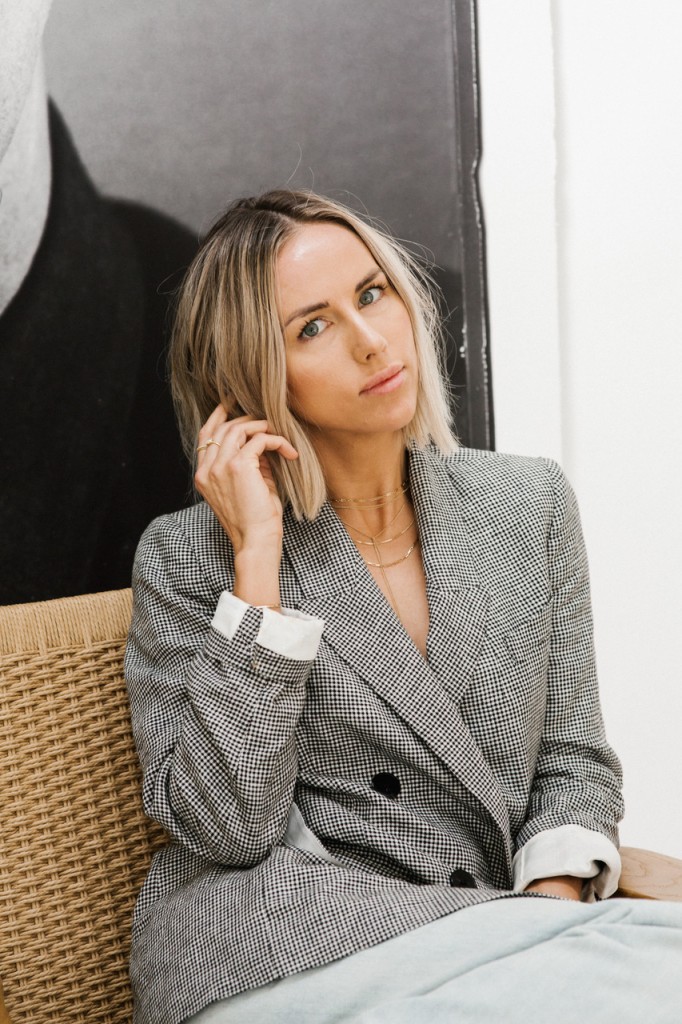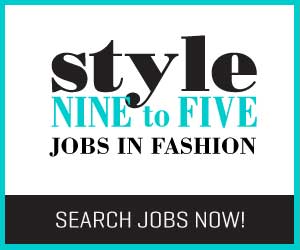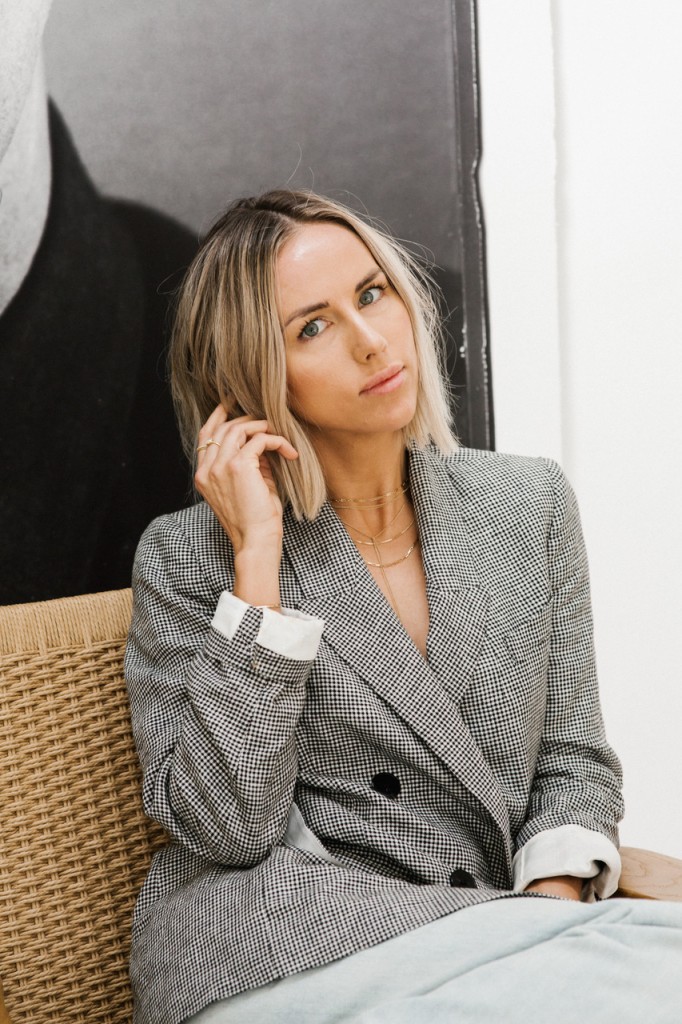 Leah Alexandra has taken the jewellery world by storm, by creating pieces with natural gems and stones, making each of her unique pieces stand out. Originally from Toronto, then relocating to Vancouver, Leah Alexandra has brought our local scene to her designs. Her designs are carried in local boutiques, internationally, online and of course, found in her showroom in Gastown. Leah took some time to talk to us a little bit about her company, her inspirations, and the future.
SNTF: How did you get started with your own jewellery line? 
LA: I became very fascinated by gems and never turned back! While finishing my degree, I became particularly obsessed with turquoise stones. I set out to source a wholesale dealer and that led to the creation of my first experimental pieces that I would sell to friends and classmates. 
SNTF: How do you find inspiration for your designs? 
LA: Travel! Especially to destinations with a deep-rooted history of art and design like Rome, or to one of my favourites cities, it's a tie between Paris and New York.
SNTF: Do you hand pick all the gems for your collections?
LA: Most of them yes! Because they are a natural material each one is inherently unique and it really requires being up close and personal to hand select the best ones.
SNTF: We can see on Instagram you travel a lot for your pieces. Is there anywhere you have loved the most and why?
LA: Corsica- a small island in France with rugged coastlines and ancient villages that remain very much how they were hundreds of years ago. There is something so peaceful about it! On the opposite end of the spectrum, India was a wild ride for the senses and was very inspiring- I can't wait to go back to both.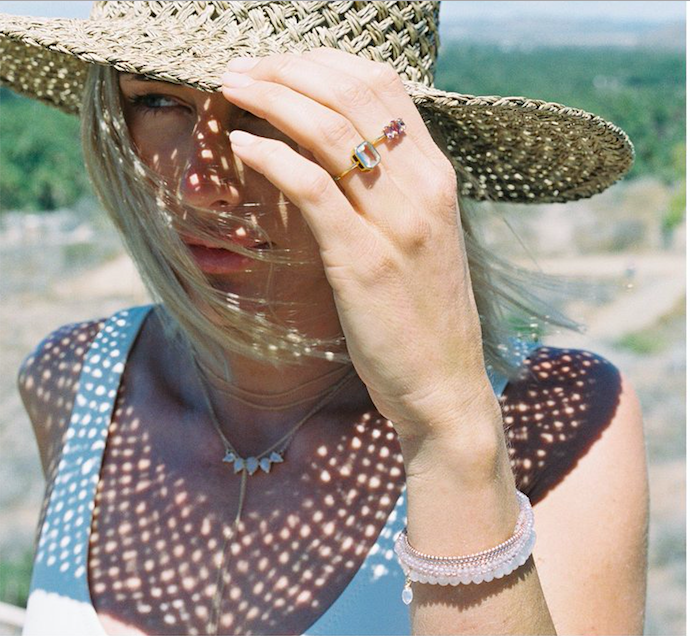 SNTF: What is your favourite piece?
LA: That's like asking me to pick between my children! (Even though I don't have any yet). Okay, fine, I choose the Rainbow Ring! Just the right amount of sparkle and is so fun to stack with other rings. 
SNTF: You've started carrying vintage lockets. How do you find the perfect ones? 
LA: I scour flea markets and pawn shops, mostly in the US. It takes time but it's a passion project of mine, and often my finds inspire new designs! 
SNTF: For women who don't wear much jewellery, what is the one piece that they should own?
LA: I'd say start with an everyday necklace- either the tiny Luna necklace, or the moonstone Cameo necklace for something a tad more substantial.
SNTF: What is your favourite part about owning your own business?
LA: Being in charge of my day everyday (for the most part) and employing an amazing team of women.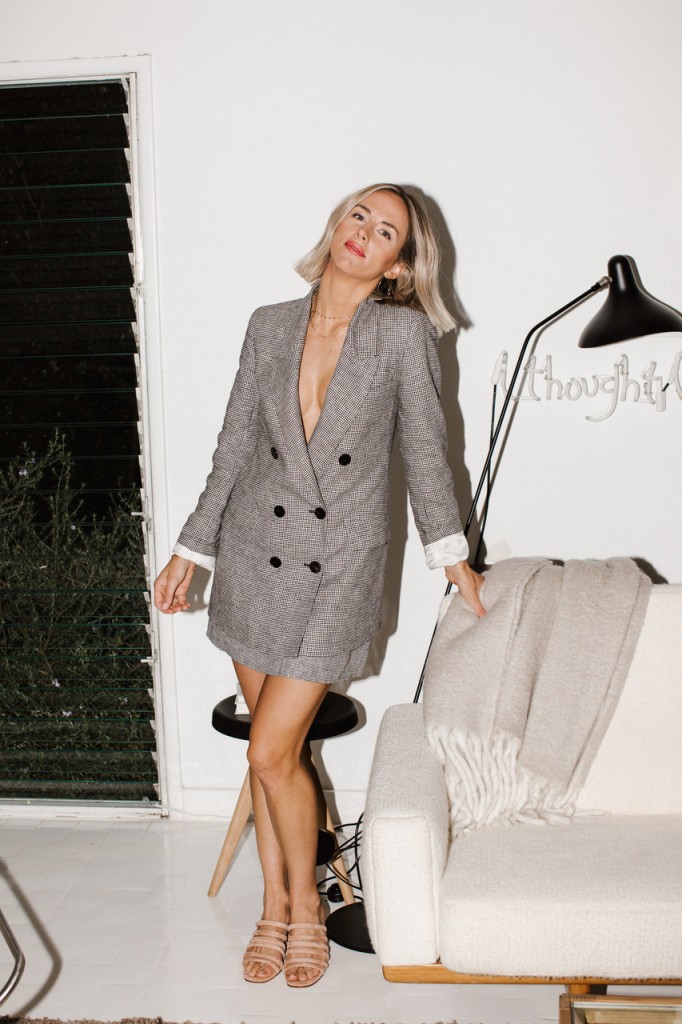 SNTF: So many celebrities have been spotted wearing your designs. That must be so surreal. What was your reaction when your jewellery was first spotted on a celebrity?
LA: It was definitely a pinch me moment when Jessica Alba picked out pieces for her character in a movie she was filming!
SNTF: You've been expanding a lot. Where do you see your company in the next five years?
LA: I currently have seven employees and growing! We are really starting to outgrow our studio, so well within the next 5 years, we will be moving to a larger space with more offices and a bigger showroom.
SNTF: What can we expect next from Leah Alexandra?
LA: We're working on our Fall collection at the moment, but stay tuned for some solid 14K designs, and more travel of course! 
Images courtesy of Leah Alexandra
By: Megan Renaud, Vancouver, @meganbrigette
Are you an employer? Post your fashion job or retail job here.
Are you a job seeker? Find fashion jobs and retail jobs here.
Don't forget to follow us on Instagram for the latest fashion jobs, style jobs, retail jobs, career advice and fashion trends!