As the school year ends and spring turns into summer, festival season for us in Canada is almost amongst us! The season kicked off in April with two back-to-back weekends of fun in the California desert, also known as Coachella, which to style enthusiasts is known to set the tone for the rest of the year's festival fashions. You, of course, have those who say that they go to enjoy the music, art and culture that comes with attending a festival but to others getting dressed up and having fun with outfits is just the finishing touches on the full experience.
This year at Coachella and the festivals that follow, it seems there's no holding back when it comes to bright makeup, playful hair and of course show-stopping outfits. We've seen everything from classic fun in the sun looks to this year's go-to trends done a la festival and we've got the rundown. So whether you're looking for your weekend line-up of outfits or just some inspiration for a day party these festival style trends are sure to help guide you to the right look.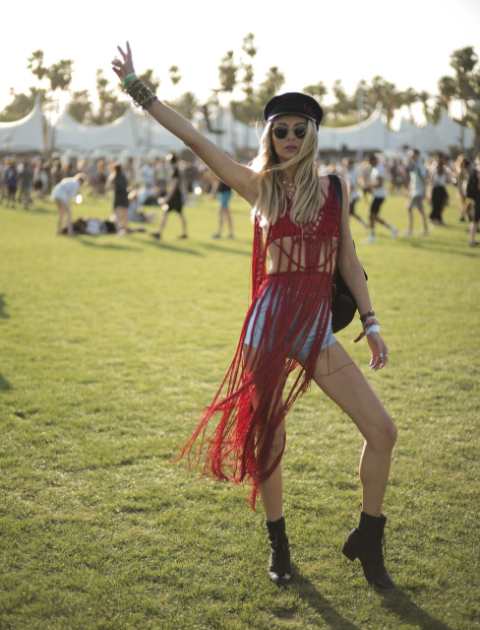 Crochet Chic
You better call the crafter of the family and get them crocheting, because yes, crochet is definitely in this year and bigger than ever. What most remember as their grandmother's favourite pastime is taking over this summer, especially at festivals, in a variety of fun ways. From tops and bathing suits to bags and full dresses, there is no shame in the crochet game! Just beware of the potential tan-lines that come with the territory especially with a looser stitched style.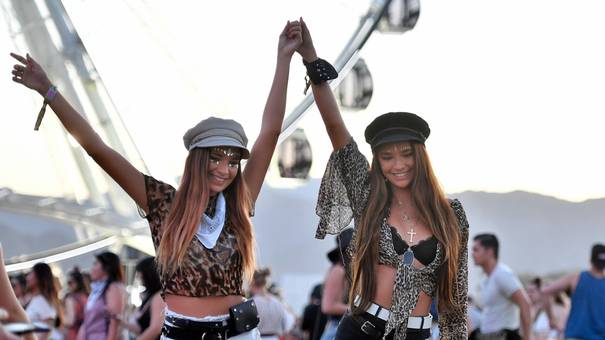 Western Gypsy
A classic go-to for festival style is the boho-western look that's a little cowgirl, a little rock 'n' roll and a little gypsy. The perfect way to balance this look is to pull one piece of each inspiration that still overall compliment each other; think flowy dresses, layered jewelry and cowboy boots. This is a look that year after year never goes out of style and is the perfect balance of looking cute but still being comfortable for all-day fun.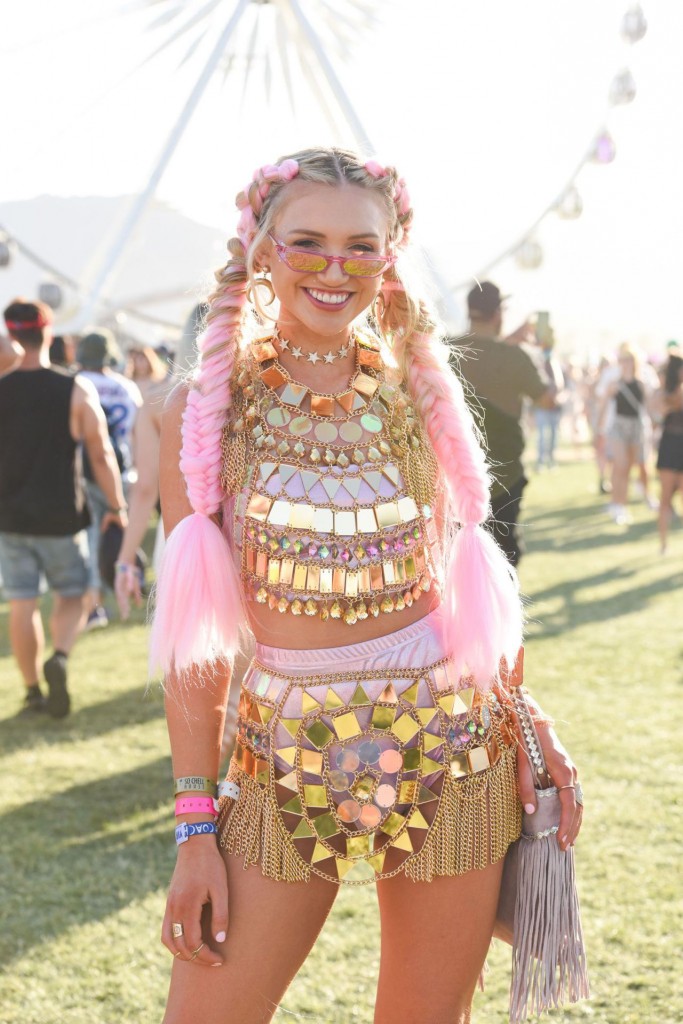 Mystical Multicolours
If "going big or going home" is your motto when it comes to dressing for festivals, then this might be the inspiration you need. Always dream of neon coloured unicorn hair or dressing like a holographic mermaid? Well mystical multi-colours were all over Coachella so what better way to have fun with festival fashion? Play around with colourful face jewels, sparkly pastel tones and big colourful hair to channel your inner mystical festival character!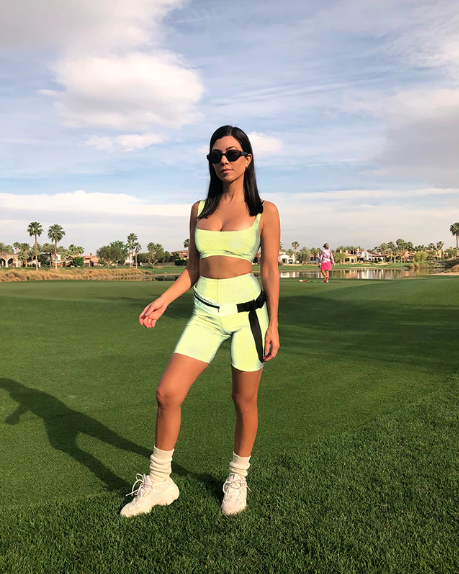 Athleisure Looks
Looking to be comfortable, but still, want to look cute for a day of fun in the sun? Athleisure wear is stronger than ever and the festival scene was no exception. Chunky sneakers, sports bras, and running shorts are all acceptable options when looking to plan your festival looks. This is also probably your moment to rock that visor you've been swooning over and be sure not to leave your micro shades at home!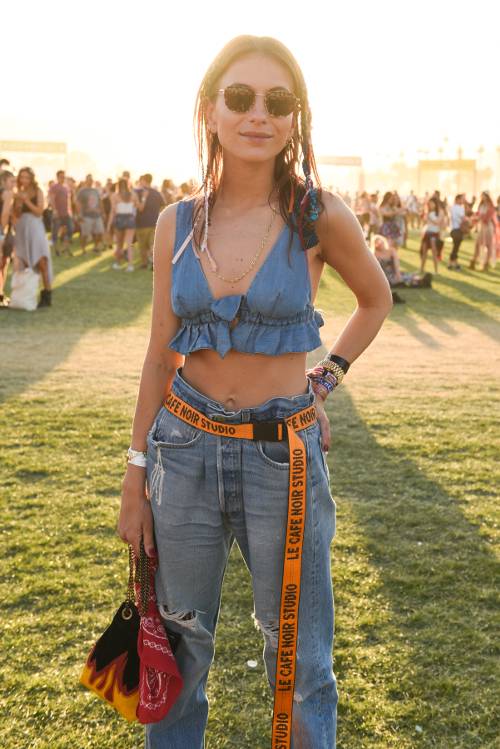 Canadian Festival Tuxedo
Looking for another way to play it cool? Why not rock your tuxedo, and by tux we mean your Canadian tuxedo! Yes, denim on denim was a major thing on the festival circuit from denim two pieces, bathing suits and the classic cut-offs with a denim jacket. If you're spending the full day out in the sun we recommend looking for items in a lighter denim to keep cool or work layers into your look to keep up with the temperatures throughout the day into the night.
Inspirational Images
Main image courtesy of Glamour.de
Image courtesy of  Getty Images
Image courtesy of Standard.co.uk
Image from Getty Images
Image courtesy of HypeBae
Image from WhoWhatWear
By M.J. Elle, Toronto, @TheMJElle
Are you an employer? Post your fashion job or retail job here.
Are you a job seeker? Find fashion jobs and retail jobs here.
Don't forget to follow us on Instagram for the latest fashion jobs, style jobs, retail jobs, career advice and fashion trends!