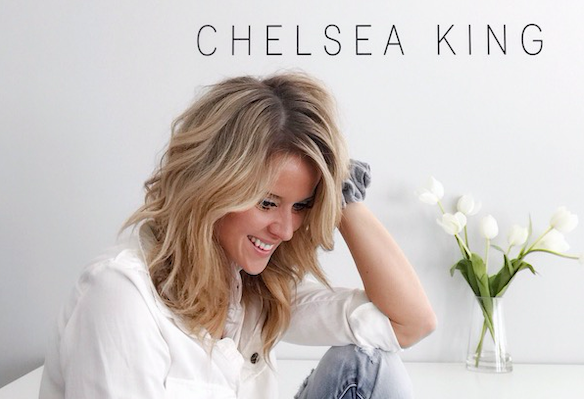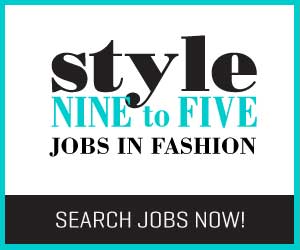 Being comfortable, yet fashionable, is the go-to trend this year — from rompers, crew neck sweaters to accessories. And the newest brand to join this trend is none other than Chelsea King scrunchies. Bringing back an original classic is this brand's go to. The name Chelsea King was thought of in England when creator Emily Minion took a trip to visit her sister in London. The name is broken down into two parts, the first, a borough in London called Chelsea where the two sisters visited a café. The second, when the two continued their visit down Kings Road. There, the name Chelsea King was born. Emily Minion recently took some time to chat with SNTF about her rapidly growing company, here's what we learned…
SNTF: Where did you come up with the idea to start your own business? Why the scrunchie?

EM: I have always been somewhat business minded growing up. In sixth grade, I used to sell those 25 cent candy frogs to my peers and I would have a lineup at my locker at recess and lunch, haha! Since then I have had little businesses here and there just for fun. I was sewing scrunchies for my daughter and a few girlfriends told me I should sell them. My first thought was the loud classic 80s look, which I had a hard time getting on board with, so I didn't think much of it.
Then that week I was out at the mall and saw the most perfectly well put together lady in Zara and she had her hair up in the perfect "messy" topknot with a black scrunchie and it looked amazing! I thought that if I could get people to see scrunchies in a new way then it would be something that I would want to brand and sell. It's no longer about that bright loud 80's look but about saving your hair and doing it in a more classic way. Four years ago, no one was really selling scrunchies so there was a gap in the market. Now they seem to be everywhere so it is important for me to stand out by using high-end fabrics, excellent quality, and craftsmanship as well as branding them in a way that every girl can see themselves wearing one.

SNTF: What advice would you give to someone else wanting to start their own company?

EM: Don't define yourself by your brand. When I started this venture, I told myself that I would not define myself by what others would say about my brand, good or bad. It was something that I enjoy doing and promised myself I would always do it because I enjoyed it and therefore would do it to the best of my ability. I believe that as long as I am loving what I am doing, I can continually stay creative and innovative. There is lots going on in IG and other avenues of social media and it is so important to stay true to who you are as a brand and behind the brand as an individual. Don't spend your time comparing yourself or your brand to others around you. Do the best at what you're doing and keep growing and bettering yourself. And when you are on others IG pages or blogs spend your time encouraging others. We need to support and build up one another!
SNTF: What has been your favourite part about running Chelsea King?

EM: I am quite a creative person and Chelsea King is always pushing me outside of my comfort zone to learn new things and constantly grow. I look back at where I started when initially creating the business and feel continually blessed by how far it has come. I love the relationships that have been built because of Chelsea King. I am constantly meeting new people I otherwise would never have met and have created some pretty wonderful relationships. I love how supportive everyone is of each other, it is so beautiful to be a part of such an empowering group of women.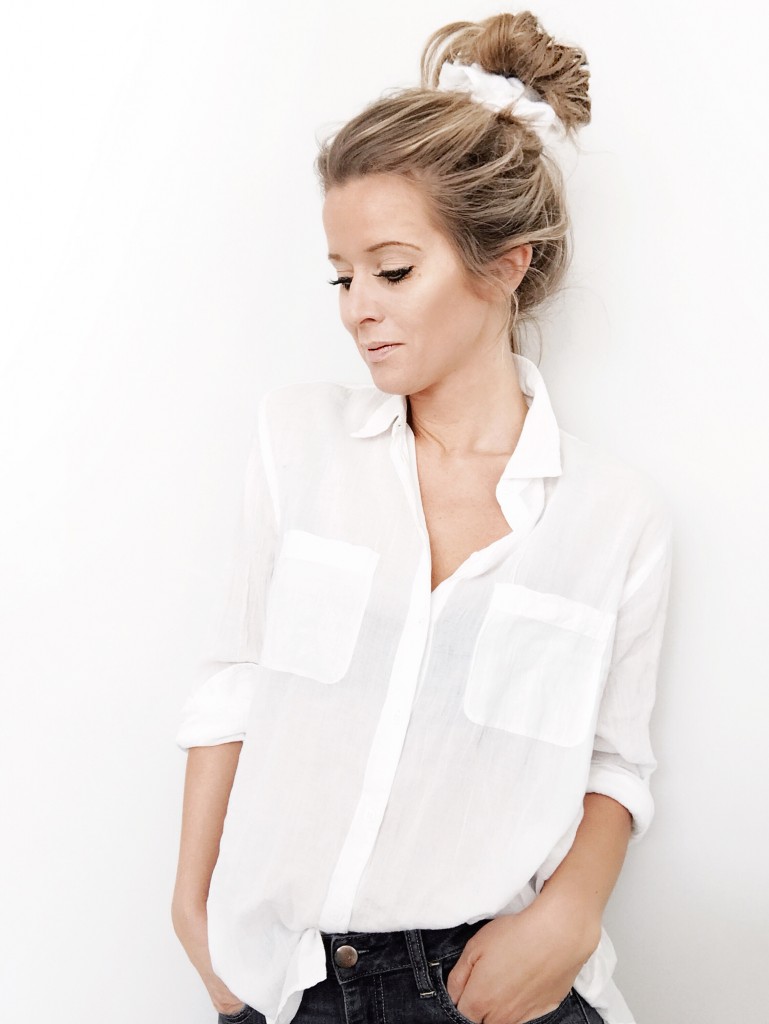 SNTF: You've had some amazing collaborations. What is the process of partnering with someone else for a collaborated scrunchie?
EM: I feel very blessed to have worked with some pretty fantastic people and companies. We recently did a Smash + Tess x Chelsea King collab and it was a huge hit! What better combo then a romper and scrunchie, they just naturally go together. They sold out very quickly! Another collaboration was our Jillian Harris x Chelsea King for Mamas for Mamas. I absolutely loved doing this one because it allowed us to give back to such a beautiful cause. Jillian is amazing! She is so crazy busy, I'm sure even more so than she lets on; yet, still makes time to do things like this to support the community and others around her. She has such a huge heart! That collab was a big hit. People love knowing that they are a part of helping others. And honestly, I just have the best customers ever!! Probably the best piece of advice I could give regarding collaborations, whether it be bloggers or businesses is make sure to stay true to your brand. Do collaborations that you are passionate about and that fit your style. Don't just do them for the sake of doing them but make sure that they marry well with the story you want your brand to portray.

SNTF: Your product has been featured in magazines and has been seen on influencers all over Instagram. Knowing that, how do you feel?

EM: It is actually pretty surreal and very humbling. I never take any of it for granted. The highest compliment for me is when I see women wearing them all the time just because they love them and not for promotional purposes.  We get so many messages from our customers telling us how thankful they are that they found us; when women to go out of their way to message us explaining how much they love our scrunchies always makes my day and reminds me that we're on the right track.

SNTF: Which scrunchie is your all-time favourite?

EM: It has always been the Heather Grey and I think I will always say that one is my all-time favourite. It's such an easy everyday staple to have on hand. However, I am absolutely loving the Taupe right now. It blends so well with all hair types so it just works perfectly for everyone. People always stop and ask where I got my scrunchie when I wear that one. Our most popular and best sellers are our Neutral Collection.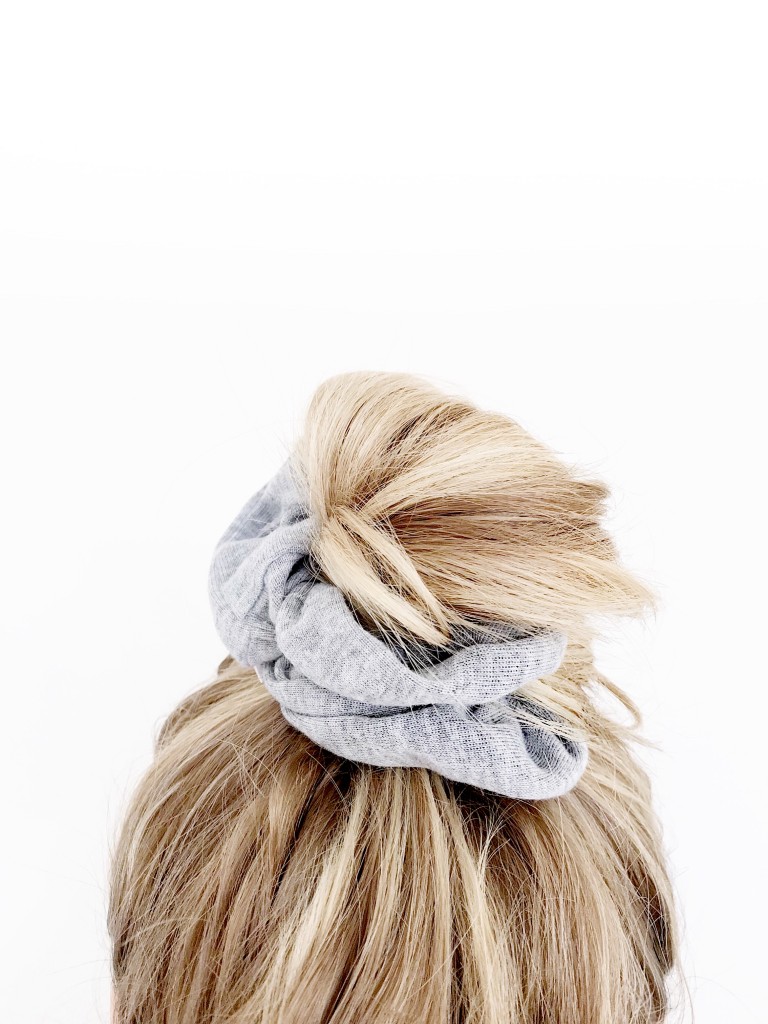 SNTF: Why should all women own a scrunchie?

EM: Our scrunchies are the easiest way to save your hair from breakage and hold your hair in place without having to restyle it during the day. They are great to wear during the day and night. Scrunchies are recommended by most hairstylists to save your hair and encourage growth. The Chelsea King brand is about function in your everyday life without having to sacrifice style. We offer a large variety of colours and textures for every woman's individual style.
Inspirational Images
Photos courtesy of Chelsea King
By: Megan Renaud, Vancouver, @meganbrigette
Are you an employer? Post your fashion job or retail job here.
Are you a job seeker? Find fashion jobs and retail jobs here.
Don't forget to follow us on Instagram for the latest fashion jobs, style jobs, retail jobs, career advice and fashion trends!