Our number one priority after a long day at work? Ripping off our clothes and getting into a good pair of sweatpants or chic joggers. There really is nothing more satisfying than getting cozy on the couch to binge watch a few of your favourite Netflix shows or snuggling in bed catching up on this week's style trends to relax and unwind. But sometimes being comfortable just isn't enough, and we still want to look good while dressed down. With athleisure and loungewear having such a major moment in style it's so easy to find great sweats that aren't boring. Well get ready to get cozy with these loungewear picks that are perfect for relaxing in after work!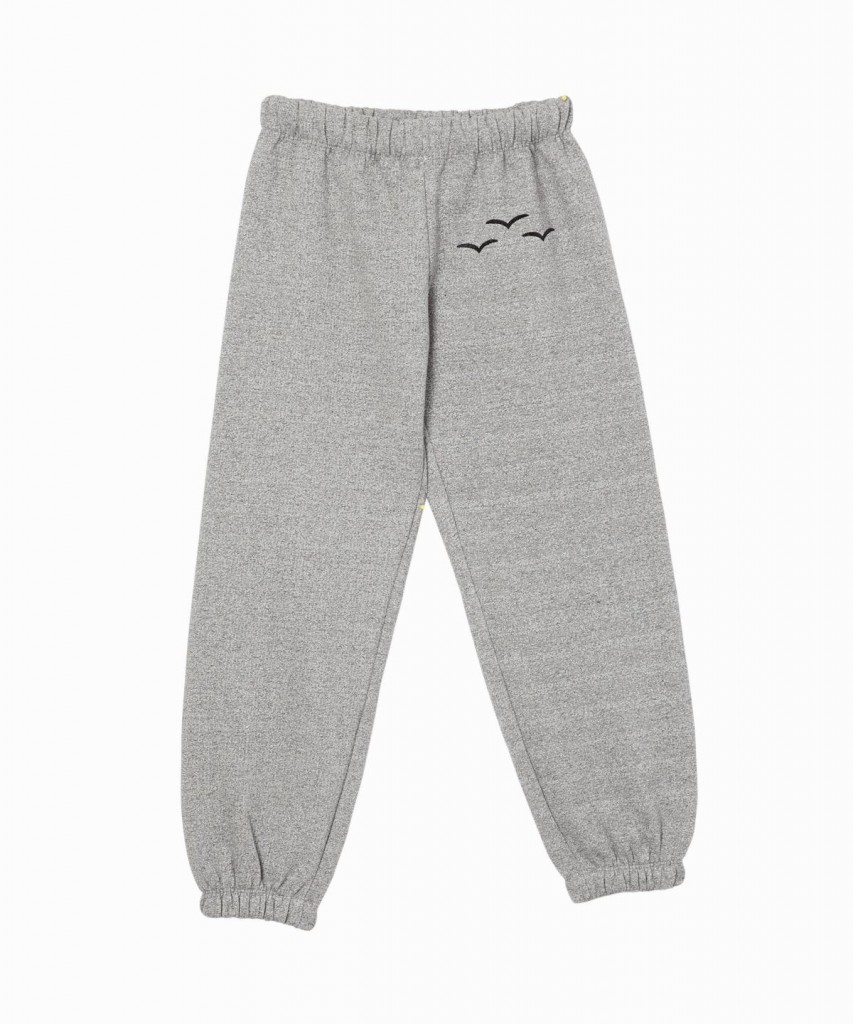 Lazy Days
When we think of the perfect template for a pair of classic sweatpants, the Niki Original by Lazy Pants is immediately what comes to mind. But don't let them name fool you; as much as these are perfect for lounging around at home after work or on weekends, they're also a great choice for running errands or casual coffee with friends.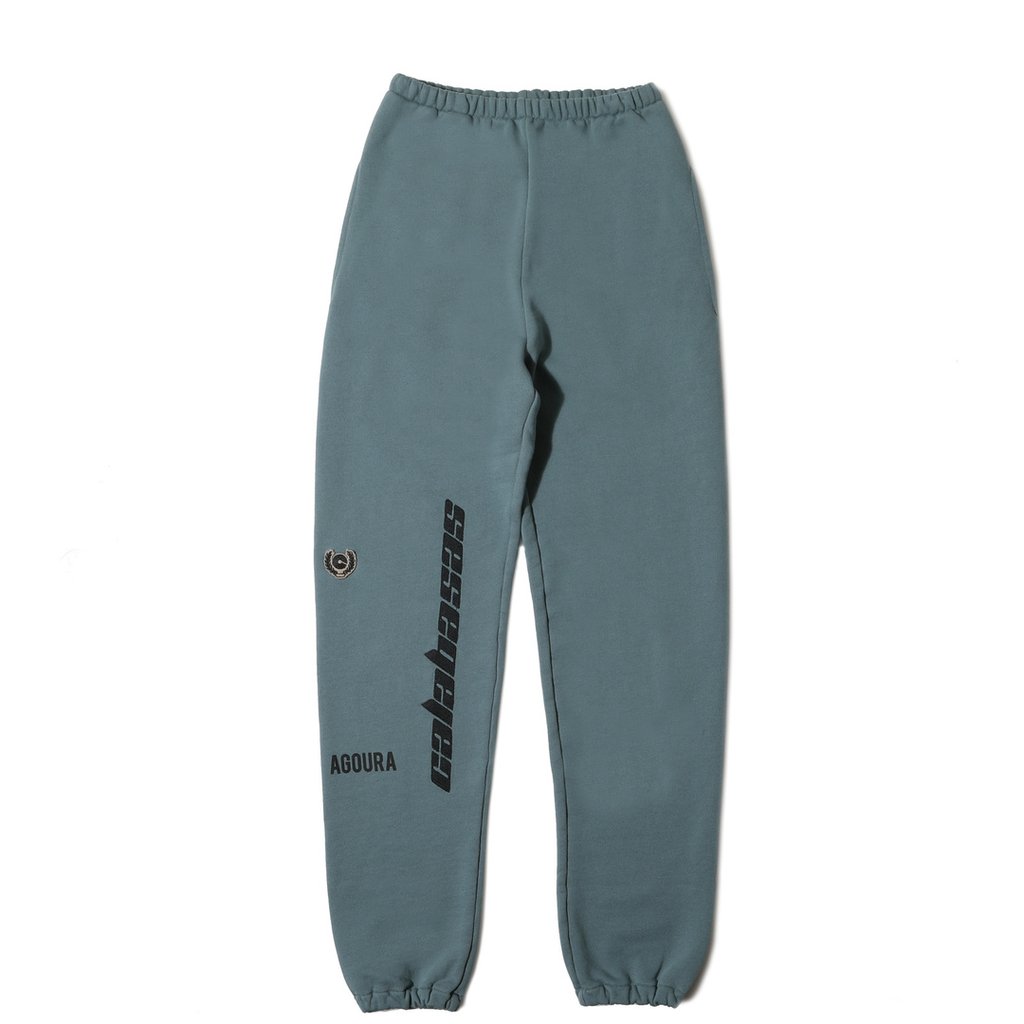 Yeezy Taught Me
Who better to look to for loungewear inspo other than the king himself of the trend? These Calabasas YEEZY Sweatpants have been a must-have pair for streetwear enthusiast and of course the Kardashians themselves. We're loving the dusty shade of blue giving them a bit of a denim look from afar.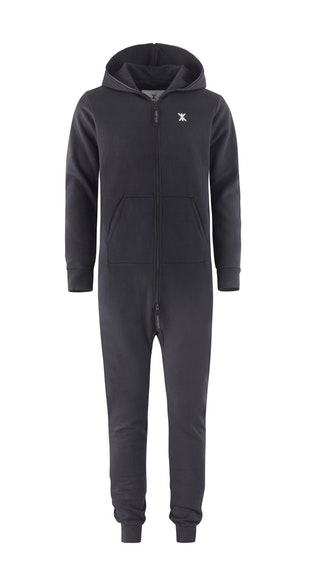 A Little Piece & Relaxation
Looking for something even comfier than sweatpants? Then look to Onepiece for their amazing tracksuit one pieces like their Original Onesie 2.0 that comes in so many colours! These are not only great for lounging around in at home but go a few sizes up and wear it over your clothes on those extremely cold days for either getting to the office or walking the dog!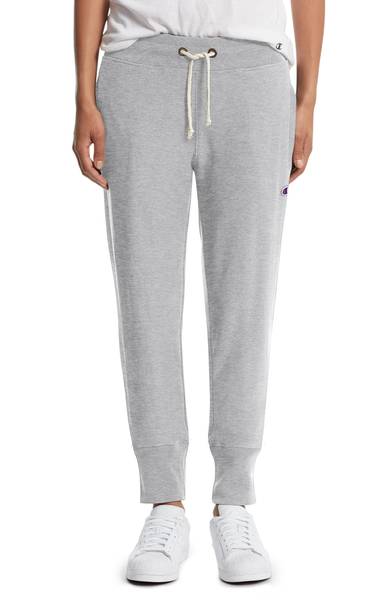 The Champion Of Chillin'
Probably one of the comeback kids of fashion, Champion is having a huge moment right now and we're totally regretting thrifting our old hand-me-down sweaters! These sweatpants are more on the trendy side, with their straight and slightly cropped fit and go great with tennis shoes, running sneakers and even loafers! But we all know where these sweatpants are going to look best, curled up on the couch!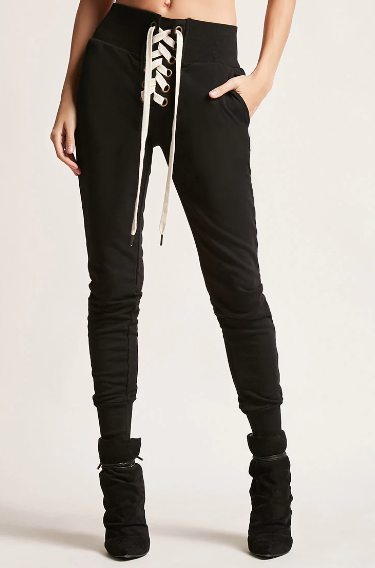 Lace Up, Calm Down
Just because you don't plan on doing anything other than binge watching the last season of your favourite series, doesn't mean you can't look good while doing it. We love these track pants from Forever 21 with their high-waisted fit, pockets and mock lace-up front. We don't blame you if these end up doubling as apart of your next outfit for girl's night out!
Inspirational Image
Image courtesy of Bella Hadid, @bellahadid
Product Info:
By: M.J. Elle (@TheMJElle)
Are you an employer? Post your fashion job or retail job here.
Are you a job seeker? Find fashion jobs and retail jobs here.
Don't forget to follow us on Instagram for the latest fashion jobs, style jobs, retail jobs, career advice and fashion trends!