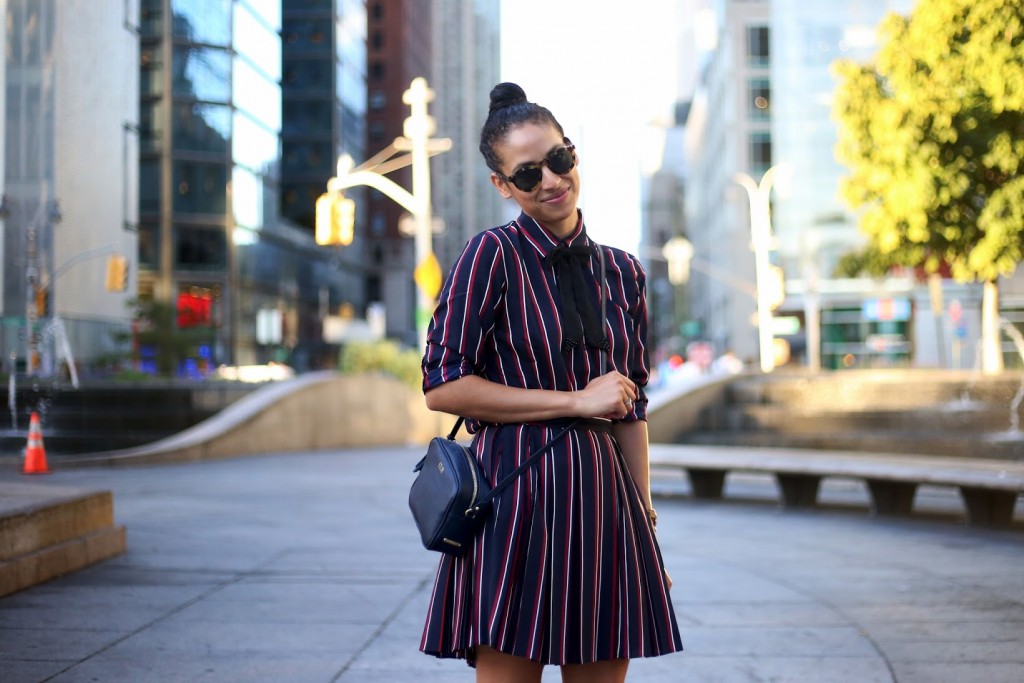 Similar to polka dots, stripes are one of the most recurring prints in the domain of fashion trends. Vertical or horizontal, wide or slim, stripes are universal and timeless. Even if you're an individual who shies away from prints, there is still a good chance that you will wear lines once in your life. To fashion experts, stripes are generally considered neutrals because of their versatility. They are so versatile they can be coordinated with other prints and are appropriate for practically any occasion. The comeback of stripes this year timed perfectly with the end of the winter approaching, which is an implication to prep our wardrobe for the warmer seasons ahead! To further hype you up for spring and summer, check out some of these chic striped pieces that are suitable for any outfit!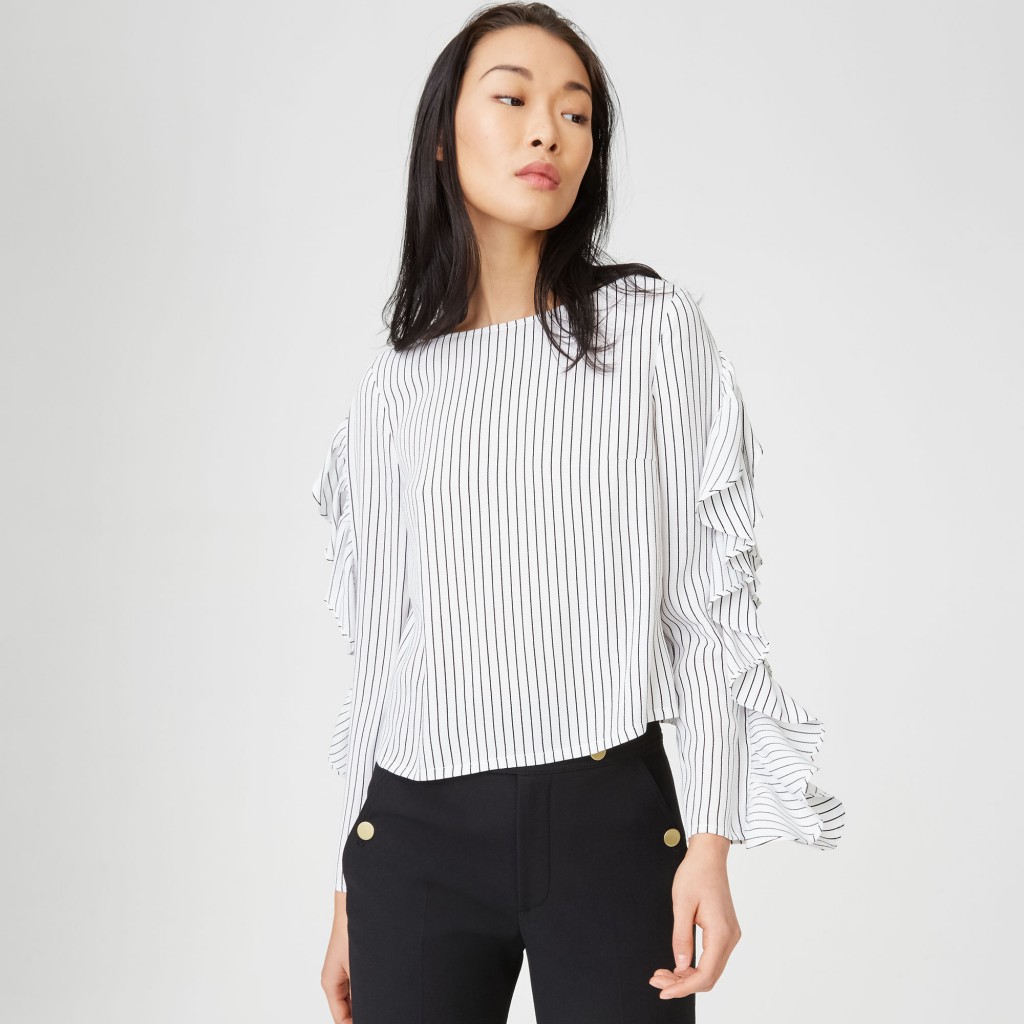 Striped Top
As if wearing a striped top isn't a stand out enough, wear one with ruffles or fringe to exude total sophistication like this top from Club Monaco. Also, don't be daunted to wear horizontal stripes because they exhibit as much style as vertical stripes.

Shop the look: Roverbs Top, $188, available at Club Monaco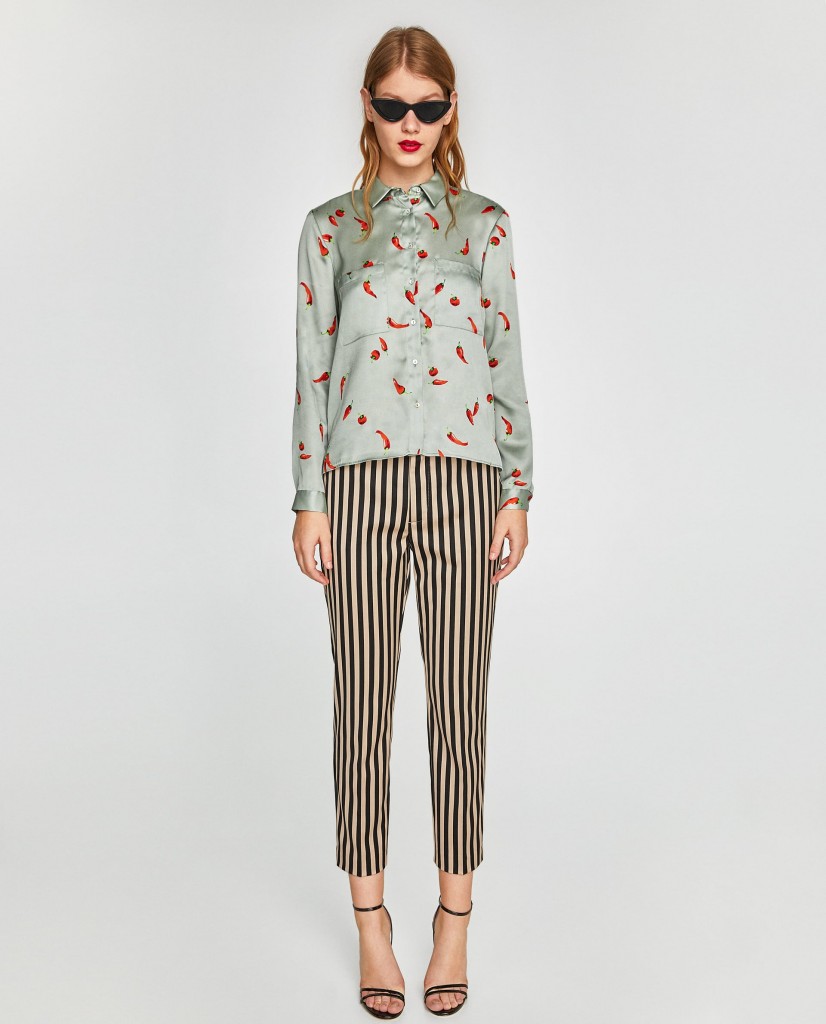 Striped Bottoms
Wearing striped pants can be intimidating as it provides more coverage. Two advantages of wearing lines beneath are: they make your legs look a mile long and they instantly dress an outfit up. Coordinate them with a basic top for a balanced look or if you're adventurous enough, wear a different printed top.
Shop the look: Stripe Trousers, $49.90, available at Zara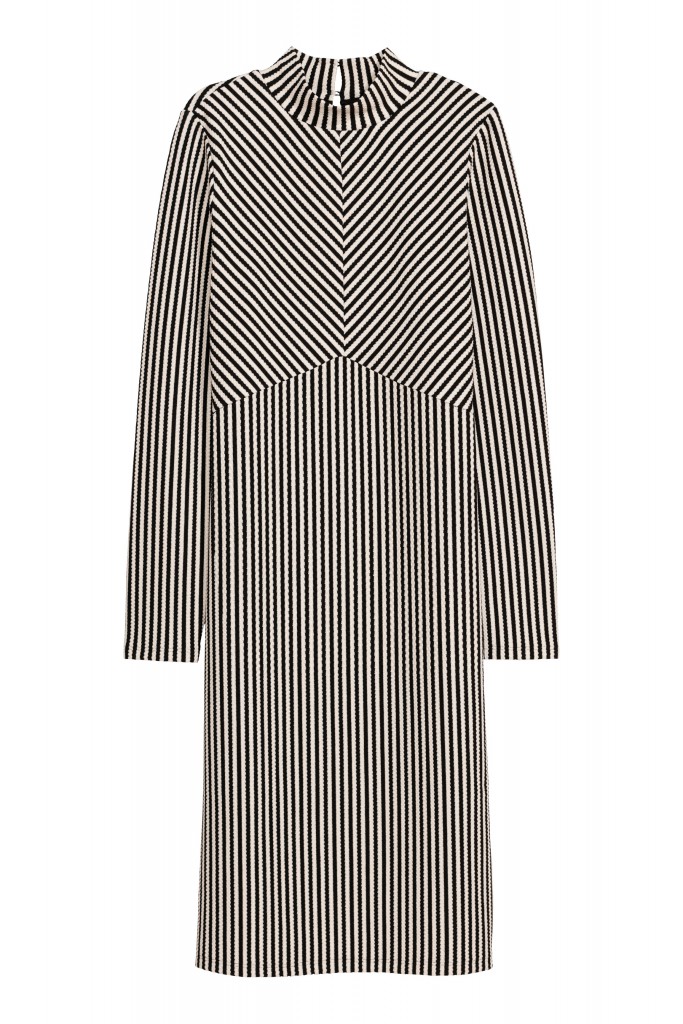 Striped Dress
Like striped pants, striped dresses also have the tendency to elongate the body, especially if they go past the knee. Make sure to coordinate with basic accessories to harmonize your overall look.

Shop the look: Fitted Dress, $39.99, available at H&M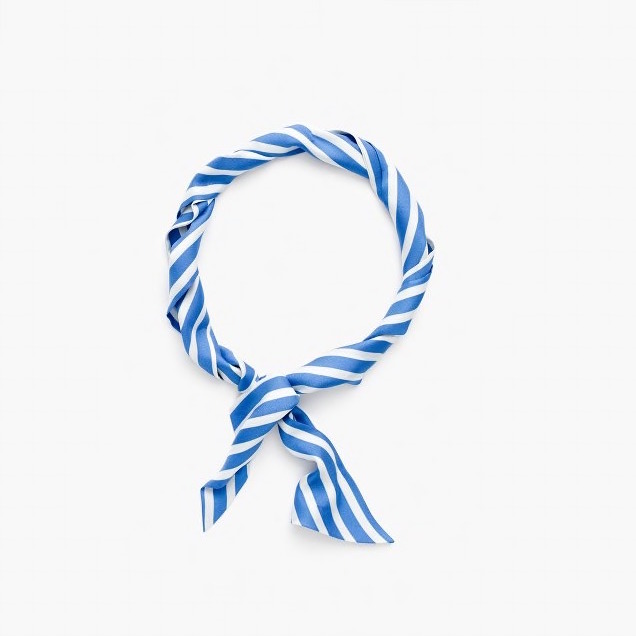 Stiped Accessories
Again, if you need that quick statement pop in your outfit, a striped accessory is your friend.
Shop the look: Skinny Striped Silk Scarf, $25.56 available at J.Crew
Image inspiration:
Image courtesy of Allergic to Vanilla
Product info:
By: Franz Tabora, Mississauga, @phranzzzz
Are you an employer? Post your fashion job or retail job here.
Are you a job seeker? Find fashion jobs and retail jobs here.
Don't forget to follow us on Instagram for the latest fashion jobs, style jobs, retail jobs, career advice and fashion trends!