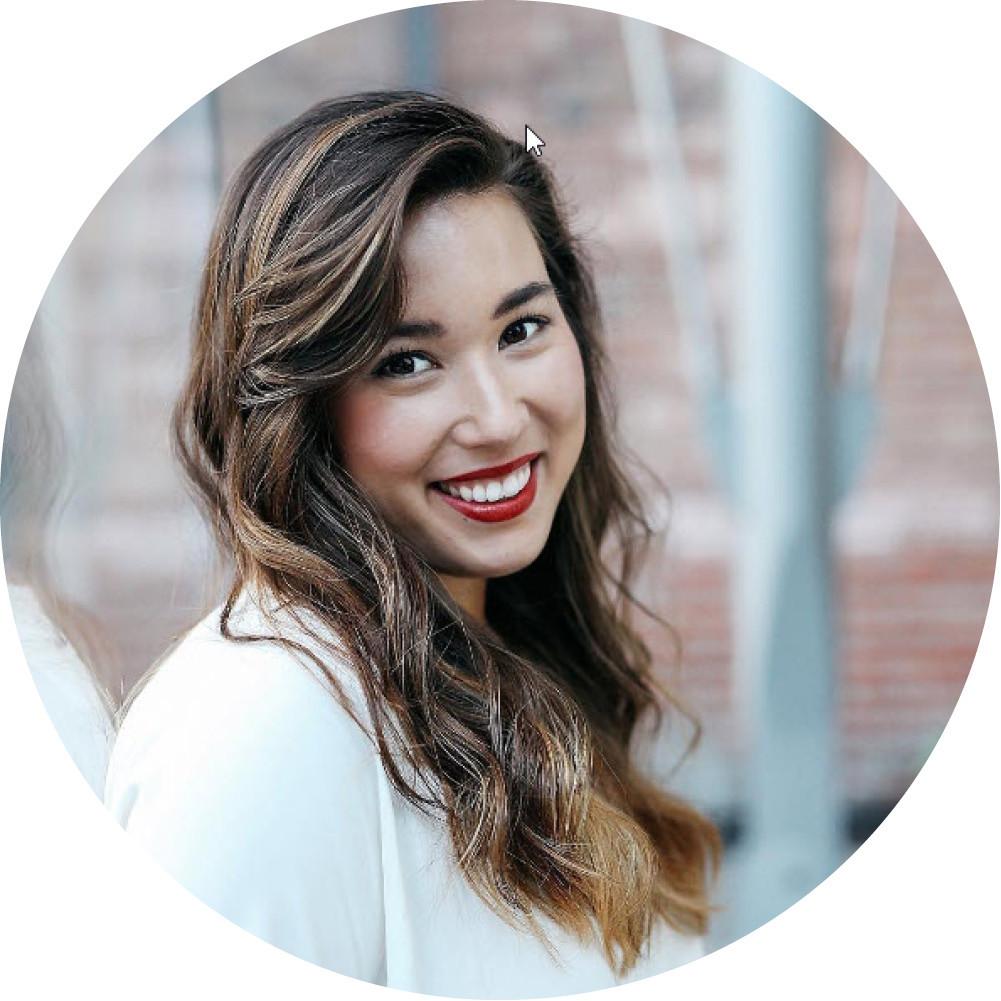 Style Nine to Five recently had the chance to chat with Marlissa Flint – a Toronto-based jewelry designer and the creator of Mai Lin Jewelry. The name Mai Lin means "beautiful lotus flower", and comes from the Chinese name that was given to Marlissa by her grandmother. Her line specializes in dainty friendship-style bracelets that use natural silk and semi-precious stones and metals, and are packaged on a beautifully designed paper card emblazoned with personal reminder messages. The cards contain messages like "No Rain, No Flowers", "Shine like the whole universe is yours", and "The best things are wild and free". You can find Marlissa's designs carried at (among many retailers) Toronto's Detox Market and the Drake General Store and at the many Ontario artisan festivals and holiday markets that Marlissa shows at throughout the year. Read on for some of Marlissa's advice on owning your own business, her challenges and successes, and how she sees her business growing in the future.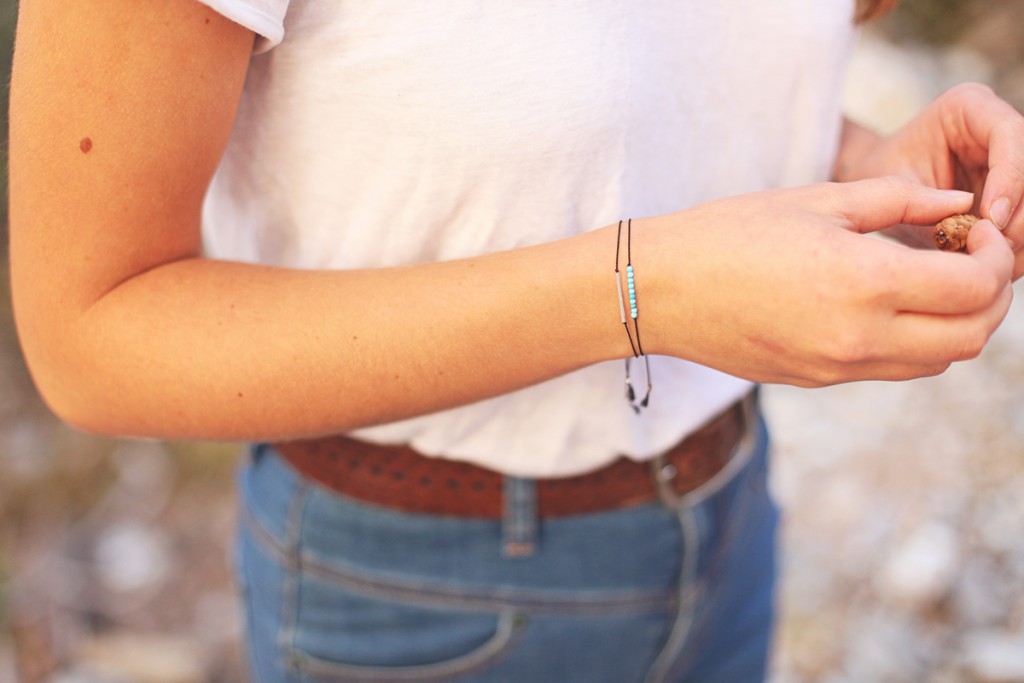 SNTF: Thanks so much for participating in this Q&A Marlissa! How long have you been crafting your reminder bracelets? 
MF: I started making the bracelets during my last year of university which is almost 6 years ago! 
SNTF: Did you always have an interest in design and jewelry making? If not, how did you get into this field? 
MF: For sure. I've always been passionate about art and design. My earliest memories include making things and learning about how things work using my own hands. I have always been and continue to be inspired by the making of things and the stories of those who make them. 
SNTF: What are some of the main challenges that you've experienced in running your business so far? How did you overcome them?
MF: There have been many challenges while running my business and really just trying to get it running to begin with. I've been rejected from many craft shows, I've struggled with saying no, and I'm the least likely accountant you'll ever meet. I think the biggest ongoing challenge is just to keep going despite whatever may be going on. It's so important to persist and continue each day to do the things that are hard. 
SNTF: Who is someone that you look up to in this industry?
MF: Oh! I look up to so many people it'll be hard to list them all. When I was a student trying to figure out what I would do after I graduated, I was so inspired by Jen Kneulman who has a textile business printing gorgeous tea towels and home goods called Freshly Printed. Jen graduated from the same program a couple of years earlier and was someone I could really relate to and be inspired by. Also, Sophia from @presentdaygifts – she's kind, full of integrity, and curates beautiful gifts with products made locally. Ayu @alarasati creates stunning ceramic work and I feel her incredible energy every time take a sip from the cup she made. Ceramics is funny like that! The warmth and touch of hand formed clay is magical. Sharon from @collected_joy is a shop owner full of love and integrity! She supports countless local makers and has created a beautiful hub in the Kingston road village.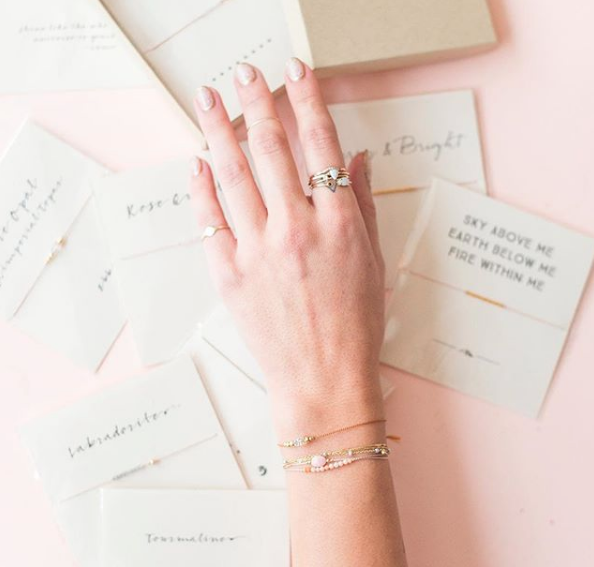 SNTF:  What's the best piece of advice that you were given when it comes to your business?
MF: The best advice I've ever been given is really just to be grateful and remember to act with gratitude. Being thankful is the best advice I've received and can pass on. 
SNTF:  How do you see Mai Lin Jewelry growing in the future?
MF: This may, Mai Lin Jewelry will be celebrating its 5th birthday! It's grown a lot in five years but my wish for the company is to keep creating sentimental pieces for people everywhere for years to come. Changes may happen but the goal would be to continue the slow and steady growth that the business has seen since its conception.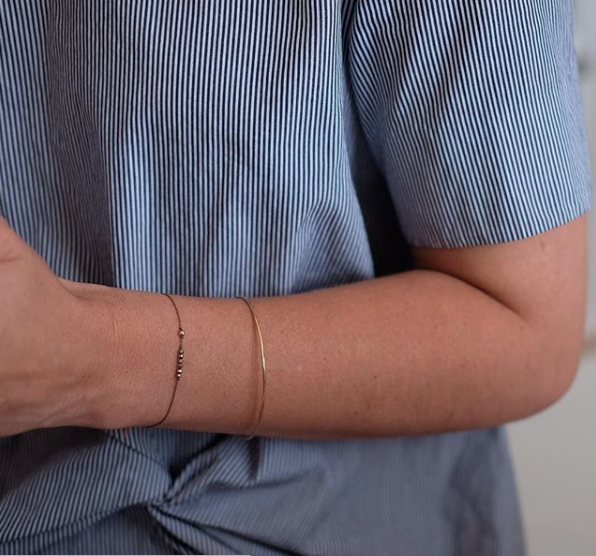 SNTF: If you weren't designing jewelry, what do you think you'd be doing instead? 

MF: I actually think about this a lot. I'm the kind of person who likes to try on all kinds of hats, even if it's just imagining what it would look like. One hilarious but accurate day dream I often have is running Toronto tours and showing visitors my favourite spots in the city. I was born and raised in Toronto and my Mom was raised in Chinatown. I feel hugely connected to the city and feel like I might make an OK tour guide!
You can follow Marlissa and Mai Lin Jewelry on Instagram at @mailinjewelry and shop her designs directly from her Etsy shop!
Inspirational Images
Main Image Courtesy of Made Collective
Product Image Courtesy of Bot Communications
Product Image Courtesy of Random Acts of Pastel
Product Image Courtesy of Mai Lin Jewelry
By Kate Mendonca, Toronto @kate.mendonca
Are you an employer? Post your fashion job or retail job here.
Are you a job seeker? Find fashion jobs and retail jobs here.
Don't forget to follow us on Instagram for the latest fashion jobs, style jobs, retail jobs, career advice and fashion trends!