Gift shopping always takes time and patience but it's also a challenge in trying to find that one item that will put a huge smile on someone's face. Finding a gift for that stylish career woman can take a little bit more thought and time but we are here to help and guide you through the process, and hopefully, shopping will be more fun this holiday season. Some might think the stylish career woman would enjoy a blouse or something work-related, but there are many gifts that she would love that are both exciting and useful in her busy life. Here are our top picks for your gal!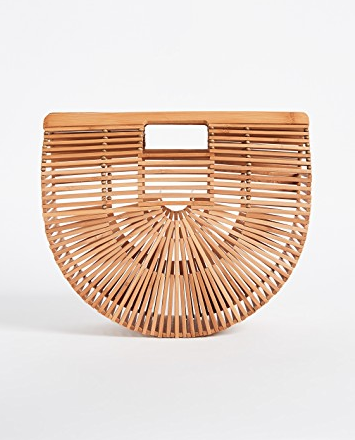 The "IT" Clutch
We have seen it all over our Instagram and constantly debate with ourselves if we should buy it or not. Well, since we do love it but can't seem to commit, this is the ultimate gift to give your fashion-forward lady this holiday season. The weave basket clutch will be a great staple to wear in the spring and summer to work events or on a casual weekend.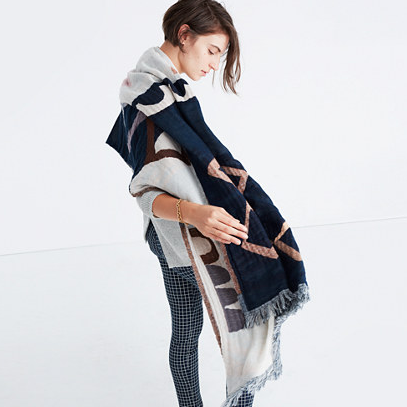 On The Go
The stylish career woman is always on the go, from meetings uptown to the airport catching a flight to a business conference. She needs to look put together but still comfortable while trying to be at two places at once. This gorgeous Madewell scarf will be her go to wherever she goes. It's a great travel piece to keep close by and will complement any outfit.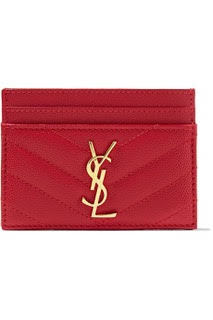 Wallet Free
The career woman's bag is her holy grail; everything she needs is in it and it goes with her everywhere. She can't imagine her life without her purse, but sometimes the thought of carrying the heavy luggage around is tiresome and exhausting. That's why this stylish cardholder is a great gift. She can throw it in her bag or on weekends when she can go purse free or carry it when leaving the office to grab a coffee. Either way, it is a useful and practical gift she will love.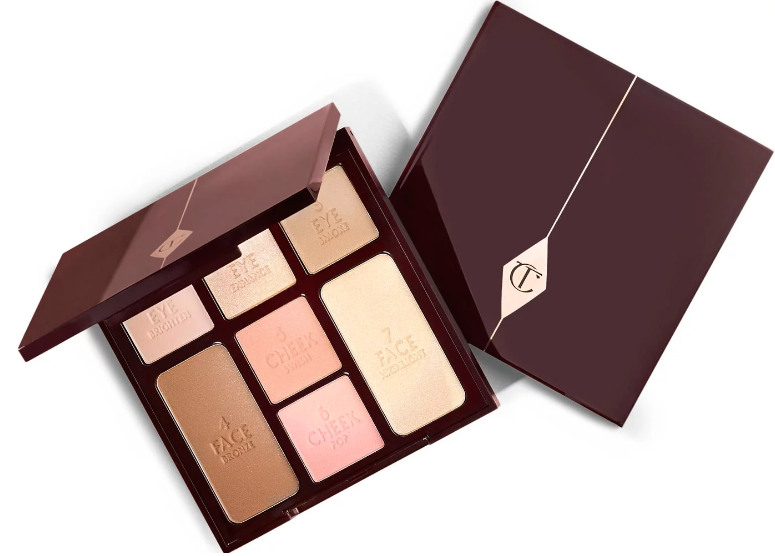 Face Refresher
Since we already know our stylish career gal is always on the go and does the most she can in her day, she will perhaps need a mid-day refresher.  A woman often brings a few cosmetics with her just in case, but sometimes having your makeup all over your bag is frustrating. That's why this all in one palette is super chic and a must have for a busy woman.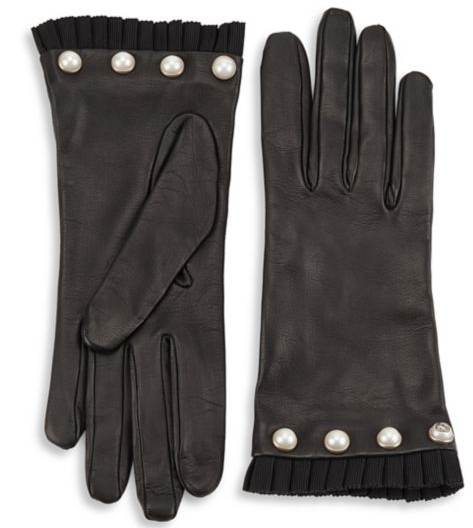 Hand Fashion
With the winter season brings winter accessories, and our stylish woman loves a great pair of gloves to go with her chic outerwear pieces. These leather gloves are feminine and sophisticated, yet edgy with the pleated trim and pearl studs to take her from the office to her evening business dinner.
Inspiration Image
Image courtesy of @cellajaneblog
Product Info:
Cult Gaia Arc Bag, $219, available at Shopbop
Madewell Abstract Patter Scarf, $88, available at Madewell
Saint Laurent Card Holder, $300, available at Net-A-Porter
Instant Look in a Pallete, $85, available at Charlotte Tilbury
Gucci Pearl Stud Leather gloves, $990, available at Saks Fifth Avenue
By Ivana Pavkovic, Toronto, @iforeveronvacation
Are you an employer? Post your fashion job here.
Are you a job seeker? Find fashion jobs here.
Don't forget to follow us on Instagram for the latest fashion jobs, career advice and fashion trends!