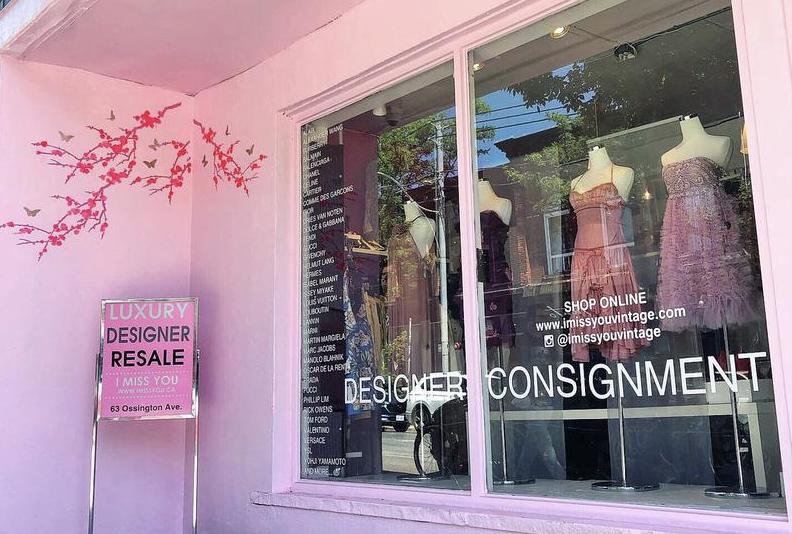 The thrill of searching for and finding beautiful pieces in a vintage shop is a feeling you never forget. You tell your girlfriends the story time and time again when they compliment you on your eclectic style and bold fashion choices, and you can't help but feel proud of yourself. Not only did you find something that belongs to only you, you did it at the fraction of the cost. It's no longer about heading to the mall on the weekend, but which vintage store should you discover. Toronto is home to many diverse and distinct vintage shops that hold their own unique personalities and here are our top choices.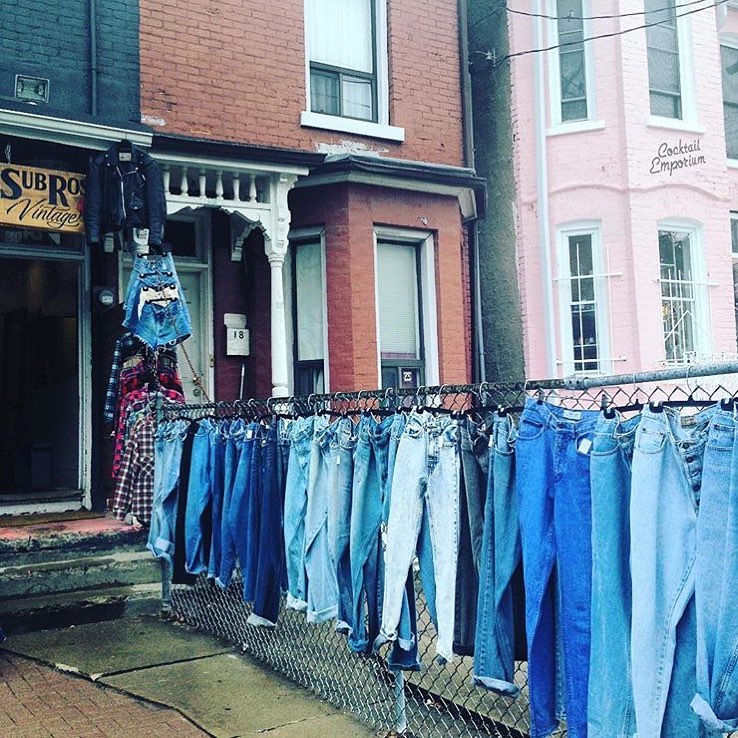 Sub Rosa Vintage
Located in the trendy and hip Kensington Market, Sub Rosa Vintage is known for their carefully handpicked merchandise, offering the finest quality and condition of trendy vintage clothing and accessories at an affordable price. Prepare to get lost in their amazing denim selection and spend a few hours brushing through their many racks of wicked pieces. Guarantee once you visit it will be your go-to shopping destination.  
Address: 16 Kensington Ave. Toronto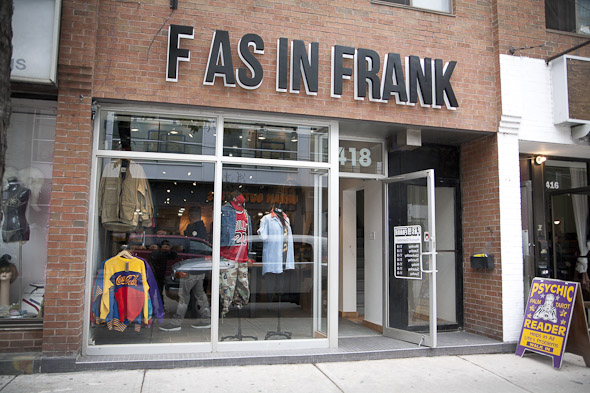 F As In Frank
This vintage store is originally from Vancouver and stocks some of the best Calvin Klein, Adidas, and vintage jerseys in the city. It's a haven for cool athleisure pieces, ranging from '90s windbreakers and jacket to a box full of beanies, but also has a stash in the back with cool dresses and tops.  If you love a vintage store that's outgoing and relax, F As In Frank is your spot and we're positive you'll find something that reminds you of your high school days.
Address: 418 Queen Street West. Toronto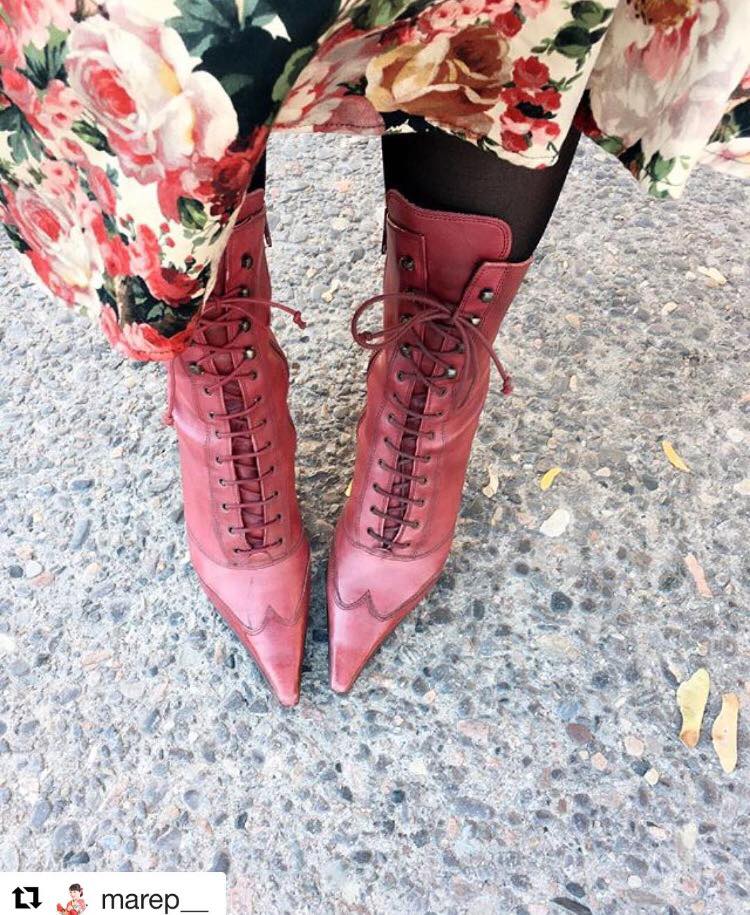 Gypsy Found Objects
Nestled in the developing St. Clair West neighborhood, Gypsy Found Objects is a treasury of men's and women's fashions. While diving through the wide assortment of silk and jeweled clothing you can't help but be consumed by the lush collections of belts, bags, shoes, scarves, and hats that wind through the store. Just when you think you're done, there is an entire explosion of menswear and accessories in the basement that will sure keep you for another hour. It is truly a hidden gem that must be seen while in the area.   
Address: 762 St. Clair Avenue West. Toronto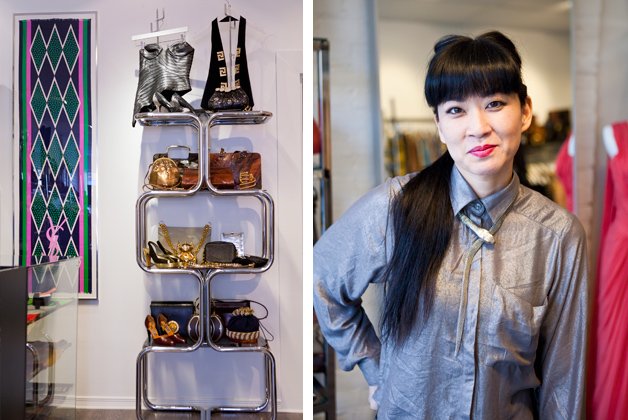 I Miss You
Featured in the New York Times as a top shopping destination in Toronto, I Miss You has created a huge name for itself in the city.  As Toronto's premier destination for high-end luxury designer labels and vintage import couture, this Ossington residence is the candy land of name brand labels. Everything is neatly arranged by color and style, and with the tags still on most of the garments, you hardly feel you are in a vintage shop.    
Address: 63 Ossington Avenue, Toronto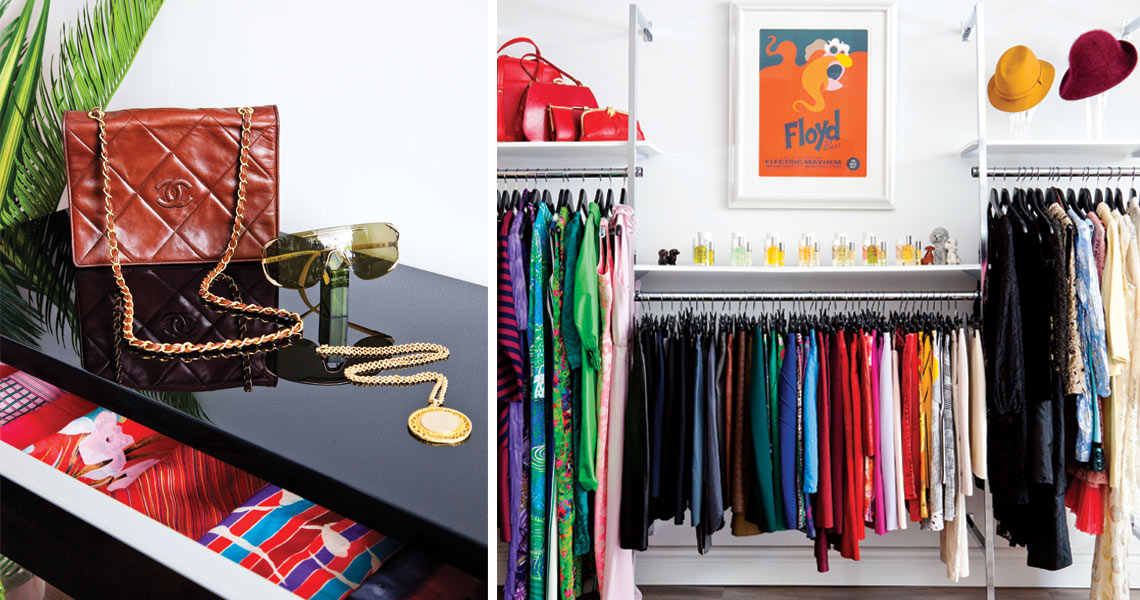 Life of Manek
Stylist turned shop owner, Nicole Manek brings a fresh perspective on timeless vintage fused with modern wardrobe staples in her eclectic shop. As a fashion and lifestyle brand that brings an exciting eco-friendly mix of apparel and housewares, it is no surprise Life of Manek is established as one of the top shopping spots in Toronto and must be visited in the bustling Dundas West area.
Address: 224 Wallace Avenue. Toronto
Feature Image: imissyouvintage.com
Blog Images:
Image courtesy of Sub Rosa Vintage
Image courtesy of F As In Frank
Image courtesy of Gypsy Found Objects
Image courtesy of Now Magazine
Image courtesy of Life of Manek
By Ivana Pavkovic, Toronto, @iforeveronvacation
Are you an employer? Post your fashion job here.
Are you a job seeker? Find fashion jobs here.
Don't forget to follow us on Instagram for the latest fashion jobs, career advice and fashion trends!