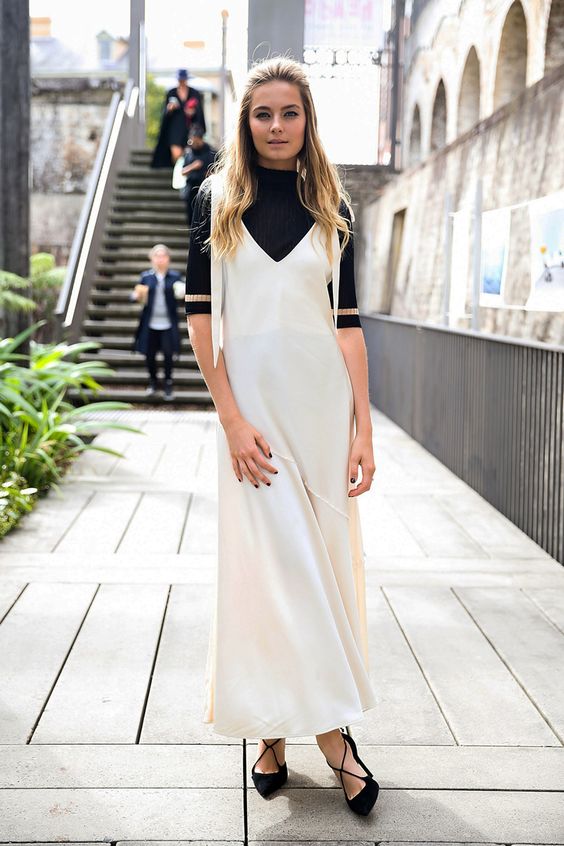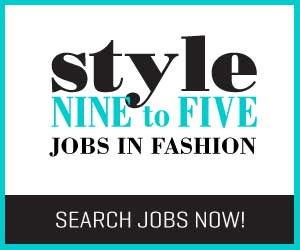 With September drawing to a close, we can't help but feel sad that summer 2016 is officially coming to an end. But rather than packing up your summer clothes completely you should style them so they're fitting for the colder weather. By mixing the your favourite summer items with your go-to fall pieces, you can create a number of updated looks as you transition from season to season without breaking the bank. If you're looking for fall fashion inspiration, we've got five ways to style your summer pieces so you can wear them to work this fall.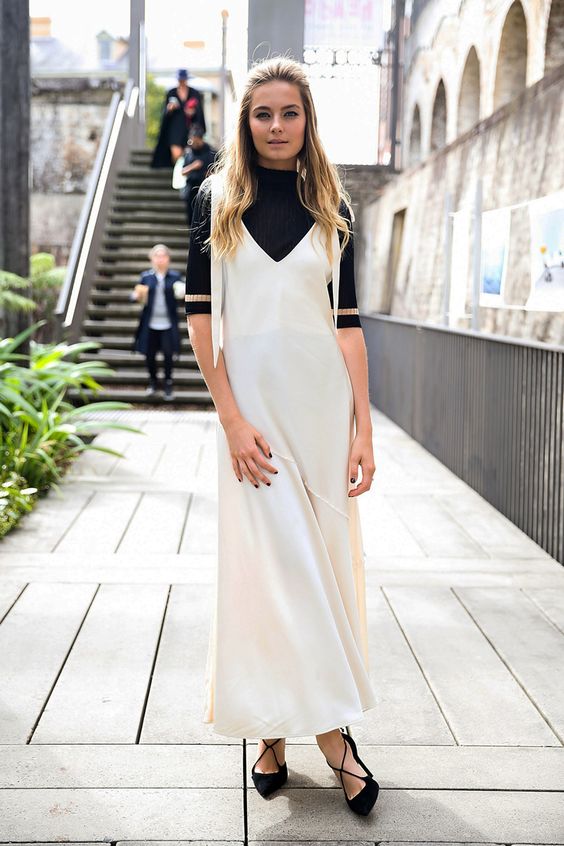 Slip Dress
From magazines to city streets the slip dress trend was everywhere this summer. Transition this item into fall by pairing your favourite dress with a turtleneck sweater and a pair of statement flats.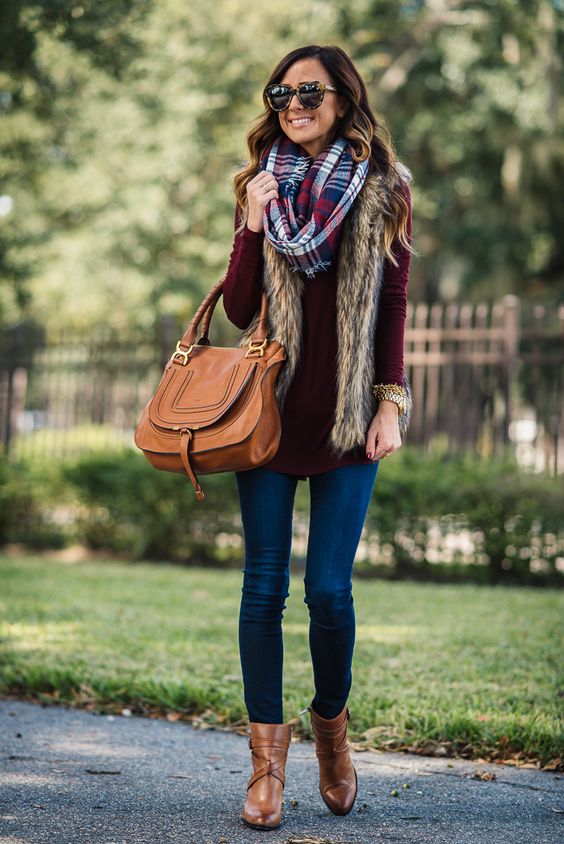 Lightweight Scarf
On balmy summer nights, all you need is a scarf to pull your outfit together. But as the weather begins to change, a scarf is the perfect accessory for fall layering.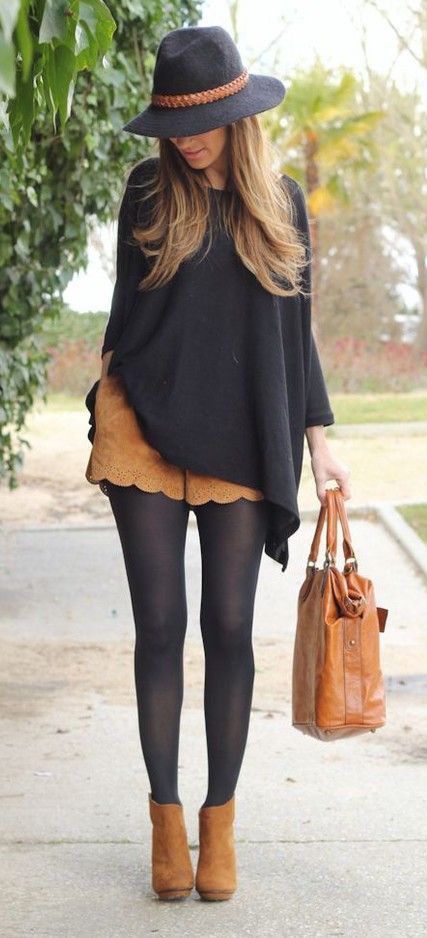 Shorts
Just because the temperature is dropping it doesn't mean you have to write-off your summer shorts. Rather than rocking your denim cut-offs, opt for a pair of transitional shorts in black, navy, suede or leather and pair with a pair of dark tights on the chillier days and a pair of ankle booties.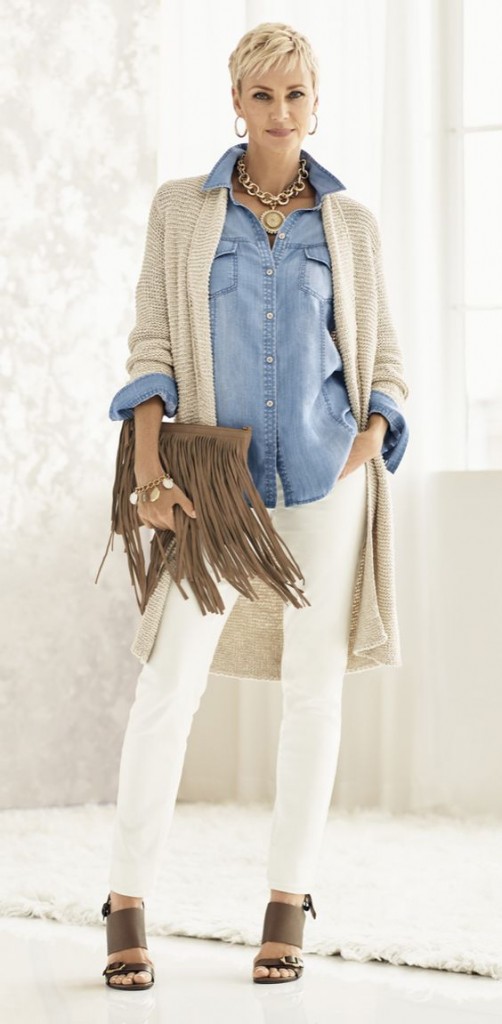 White Denim
Whoever said you can't wear white after Labor Day clearly didn't know anything about fall style. Keep your crisp white denim in rotation by pairing it with chambray button-ups and a pair of neutral heels. This look is not only perfect for the office, but for post-work cocktails too.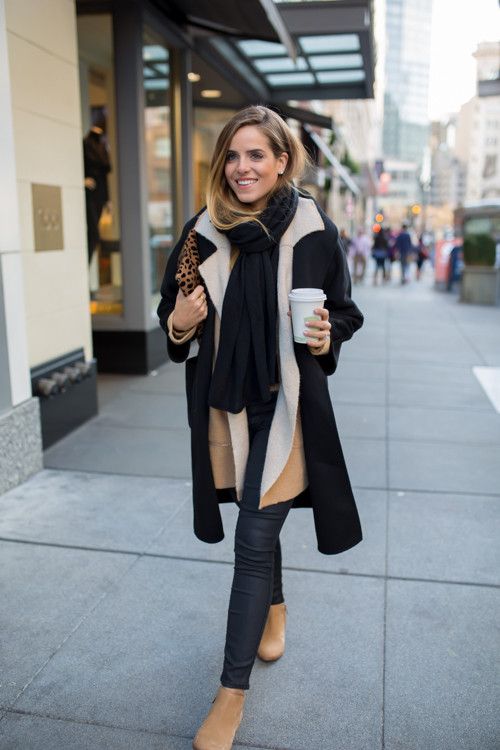 Ankle Booties
During the summer ankle booties are the perfect thing to throw on with shorts and a crop top, but come fall, ankle boots are the perfect addition to skinny jeans and a cozy sweater or with a dress and tights.
Inspirational image courtesy of ASOS.com via Pinterest
Inspirational image courtesy of Julia Hengel via Pinterest
Inspirational image courtesy of Pinterest
Inspirational image courtesy of Chicos.com via Pinterest
Inspirational image courtesy of Pinterest
By Ainsley Smith, Toronto @ainsleysmithy
Are you an employer? Post your fashion job here.
Are you a job seeker? Find fashion jobs here.
Don't forget to follow us on Instagram for the latest fashion jobs, career advice and fashion trends!