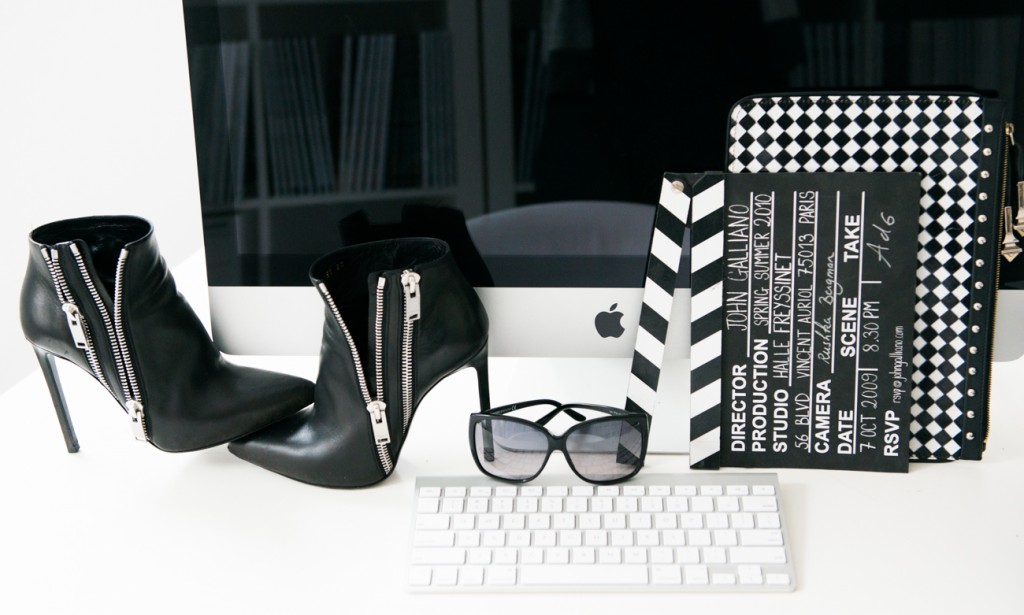 If '07 Britney Spears has taught us anything, it's that bad reputations are irremediable. The primary purposes of doing an internship are to make valuable connections and prove yourself. Read these five tips below to make sure you keep a good name amongst your employers!
1. Timeliness:
Being on time is about much more than simply arriving to the office at the appropriate hour, it can reflect greatly on your character and aptitude as an employee. Respecting people's time by being regularly punctual will be acknowledged by your superiors as a sign of professionalism and shows that you are considerate of others. Also, by being prompt and ready to start working, you are demonstrating that you have strong time management and organizational skills, which are definitely crucial to being successful at any job.

2. Organization:
The importance of this tip goes without saying. If you are not properly organized, you will likely make major mistakes that will certainly have an impact on your reputation. To make sure you stay on top of things, keep a journal and make daily to-do lists. Another great pointer: remember to double, triple and quadruple check everything. That being said, it is important to keep in mind that everyone makes mistakes and that's normal but it's the manner in which you deal with those tough situations that show your true potential as a long-term worker.
3. Positive & Eager Attitude:
Enthusiasm, candid passion and a visible eagerness to contribute to the workplace are three qualities that are invariably looked for in interns. As an volunteer, you want to show that you are happy to be there and not merely aiming to complete your hours for school credit. You can convey this zeal easily by going out of your way to ask if there is more you can do (even after you finish your assigned tasks), volunteering to help on other projects that apply to you as well as speaking openly about your goals to absorb as much knowledge and experience as possible. Also, being kind and empathetic towards the people around you show that you are a positive person to work with. Don't forget, a "good morning" and a smile can go a long way.

Sharing Ideas:
You are young and likely have many creative ideas that you don't give yourself enough credit for! Fashion is a creative industry and thus relies on modern, relevant and forward-thinking ideas. Take your advanced knowledge of technology and pop culture and think up something great to pitch. People want to hear your suggestions and want to work with go-getters. Whenever you are thinking of presenting an idea, make sure it is well researched (and that they haven't already done it), articulately explained and is on brand with the company. The worst people can do is say is no, but don't let that get you down because regardless, they will see that you are serious about contributing.

Good Work Ethic:
Two words: hard work. It is no secret that a predominant way many people in the fashion industry acquire jobs is through connections. However, without hard work, landing that dream job is not enough. You will always hear people say one of the most important characteristics in a new hire is their want and ability to work as hard as they can to do the best they can. Giving every aspect of the job (even the most menial tasks) your 100% will surely impress your bosses. If you are not willing to put in the work and pay your dues (all while remaining enthusiastic and letting your passion shine) then this is not the industry for you. In the words of Rihanna: workworkworkwork.
By Sarah Said, @sarahannesaid
Image credits: http://www.thecoveteur.com/2016/03/22/resume-for-creative-jobs/
Are you an employer? Post your fashion job here.
Are you a job seeker? Find fashion jobs here.
Don't forget to follow us on Instagram for the latest fashion jobs, career advice and fashion trends!