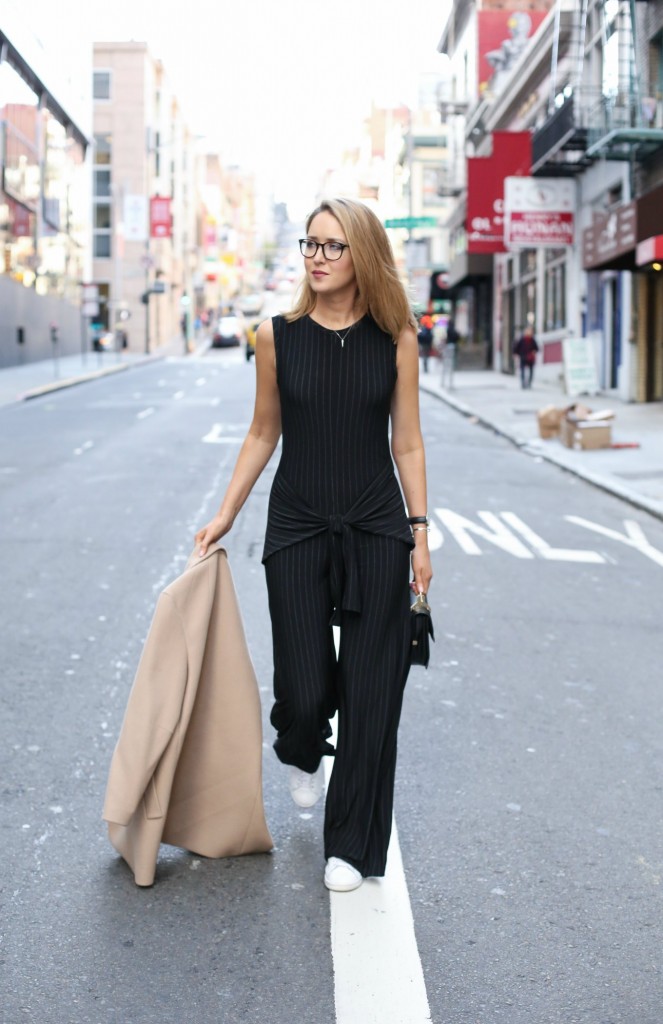 Spring has finally arrived, and although we have yet to reach those balmy temperatures that we dreamt about all winter long, many of us have already begun planning our spring work outfits. After three long and cold months, I am more than ready to shed the parka, unflattering (but warm) sweaters and dark tones for some flouncy dresses, midi-skirts and vibrant colours. The piece that I can't wait break out once the temperature hits the upper teens is my work jumpsuit. Not only does it allow me to channel my inner J.Lo (a.k.a the jumpsuit queen), but also it's really, really comfortable and a fantastic alternative to wearing dresses and pants to work everyday. With so many options available, finding the perfect one-piece for the office can be tricky, so I'm offering 5 tips and ticks on how to work a jumpsuit for work.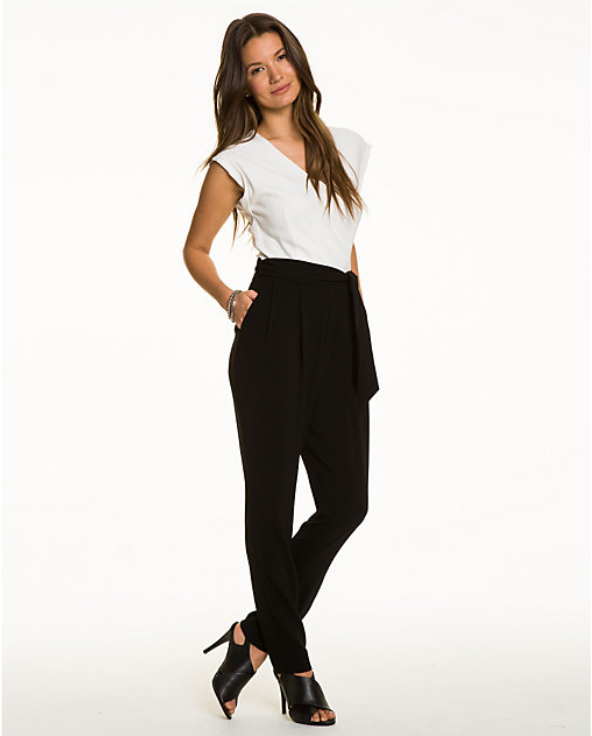 1. Look for structure 
Jumpsuits tend to have more of a relaxed fit, but to successfully rock this spring/summer staple at the office structure is key. For a sophisticated look, be sure to choose a one-piece that has a strong silhouette.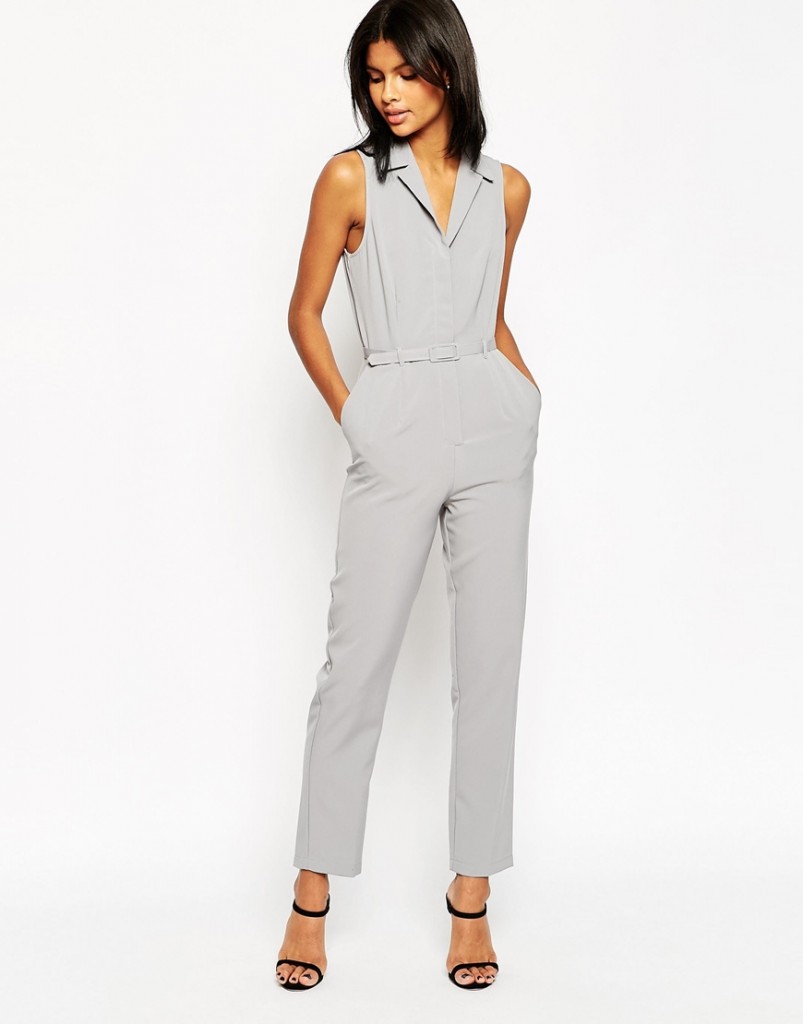 2. Remember to K.I.S.S
I've talked about the K.I.S.S (Keep It Simple, Sally) rule before, so you should know that it's my motto when it comes to office style. Where jumpsuits are concerned, it's best to avoid bold prints and colours. Keep it simple with neutral tones and use accessories to play with colour.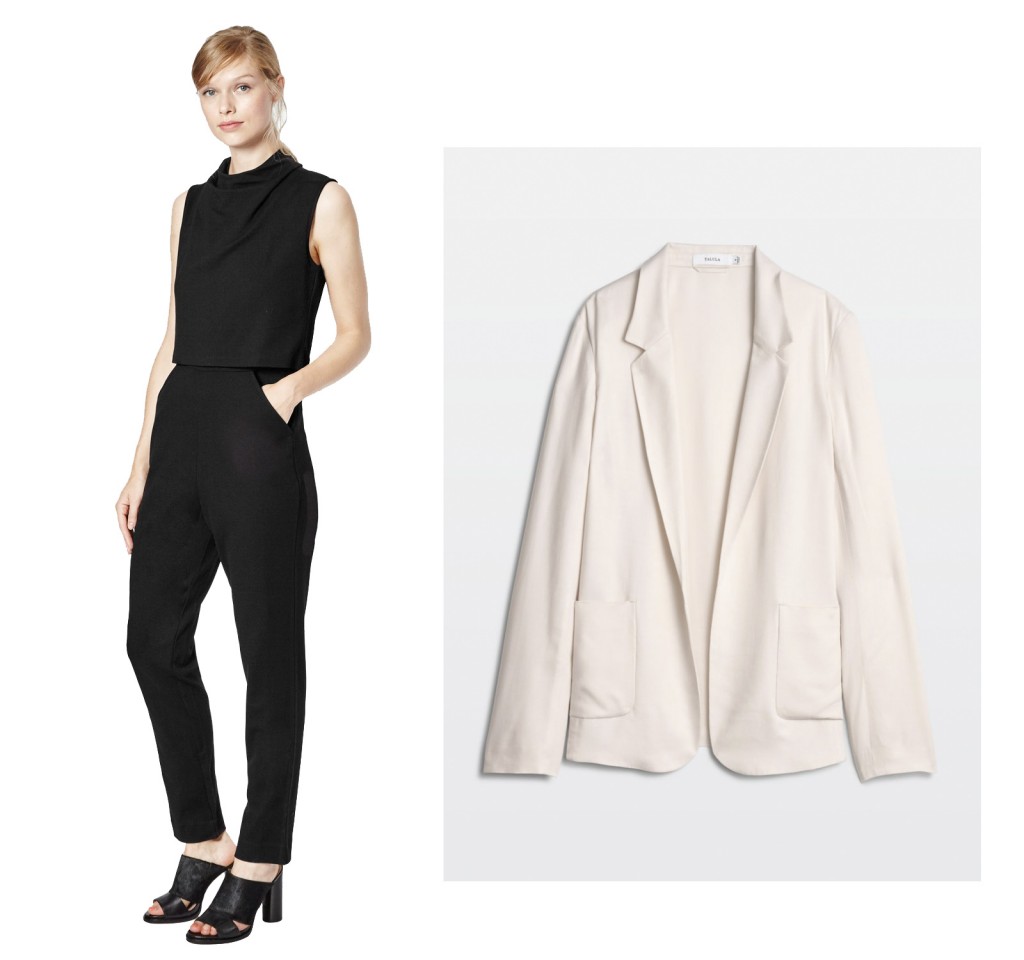 3. Go for a layered look   
Throwing on a blazer is my go-to trick for making almost any item of clothing work appropriate. Sport a blazer with your jumpsuit to add some much-needed structure and to give it the right amount of polish.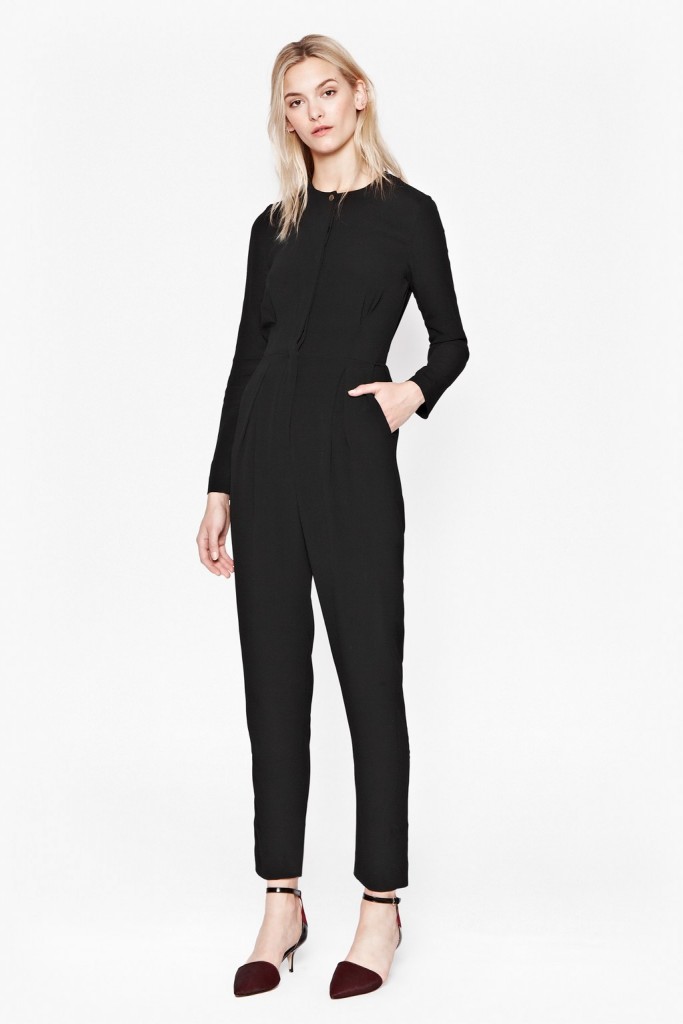 4. Be a bit conservative
When wearing a one-piece at the office, it's best to err on the conservative side—stay away from plunging necklines, cutouts and backless options. If you work in a corporate environment, a long sleeve jumpsuit is probably the safest choice.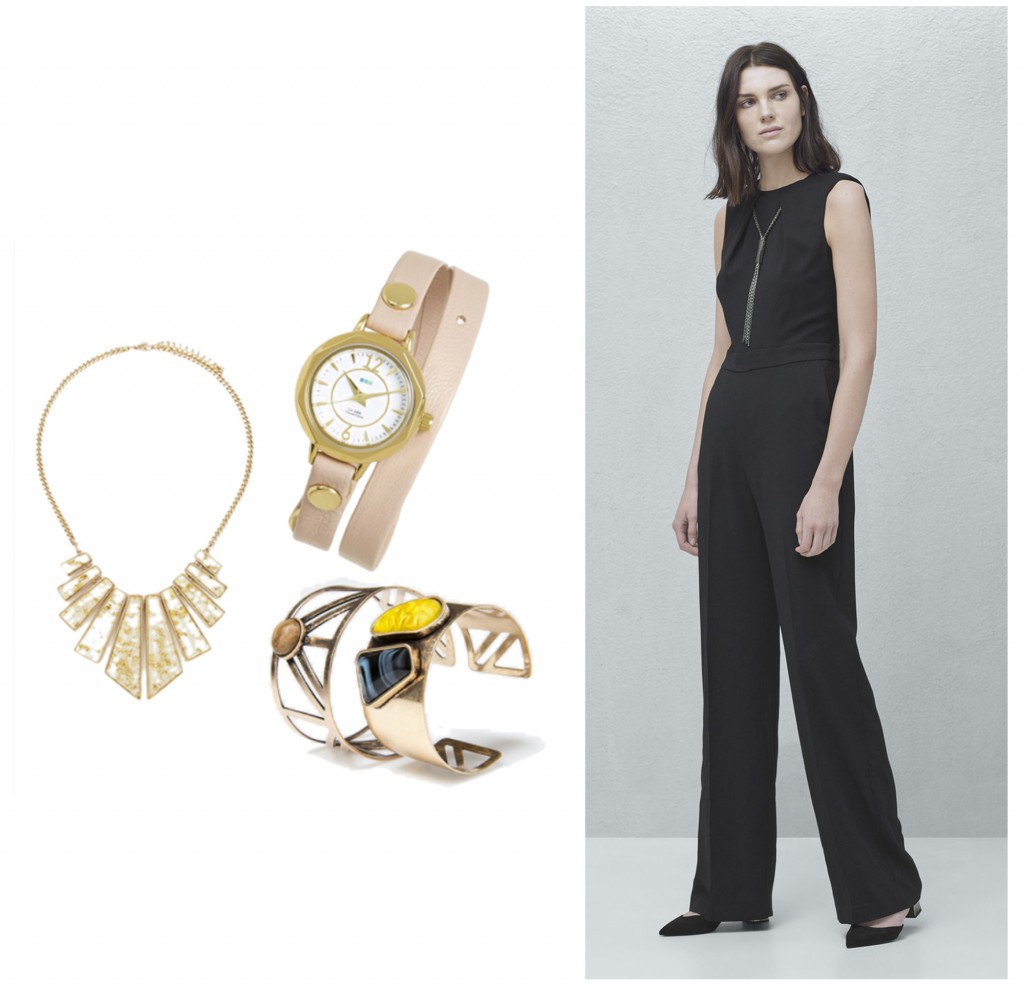 5. Add a statement piece
Dress-up a basic office jumpsuit with statement jewellery. To add visual interest to your look, wear a unique necklace, cuff bracelet or watch. Alternatively, you can look for styles that have jewellery detailing, such as this one from Mango (pictured above). 
Here are a few more of my favourite work appropriate jumpsuits.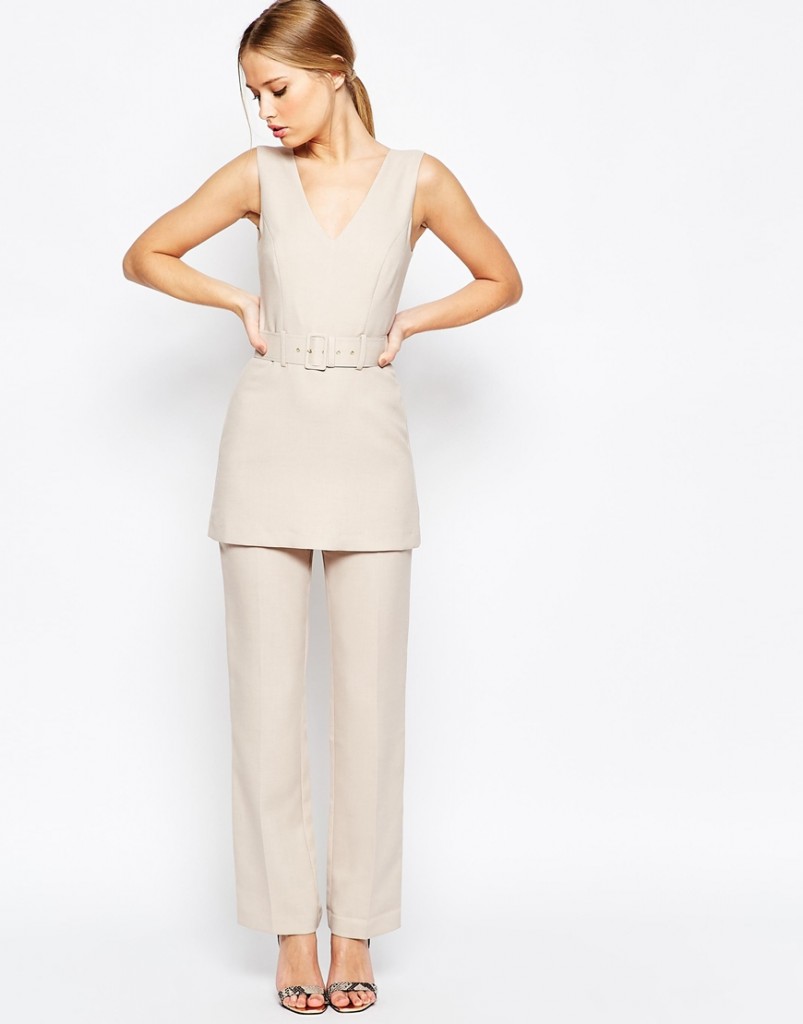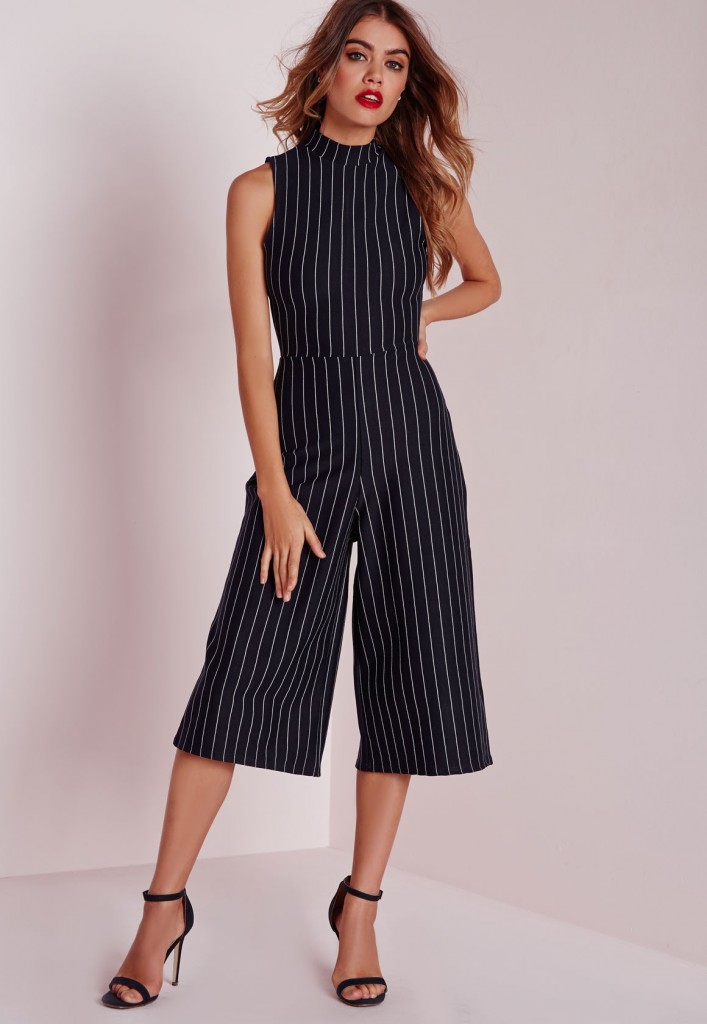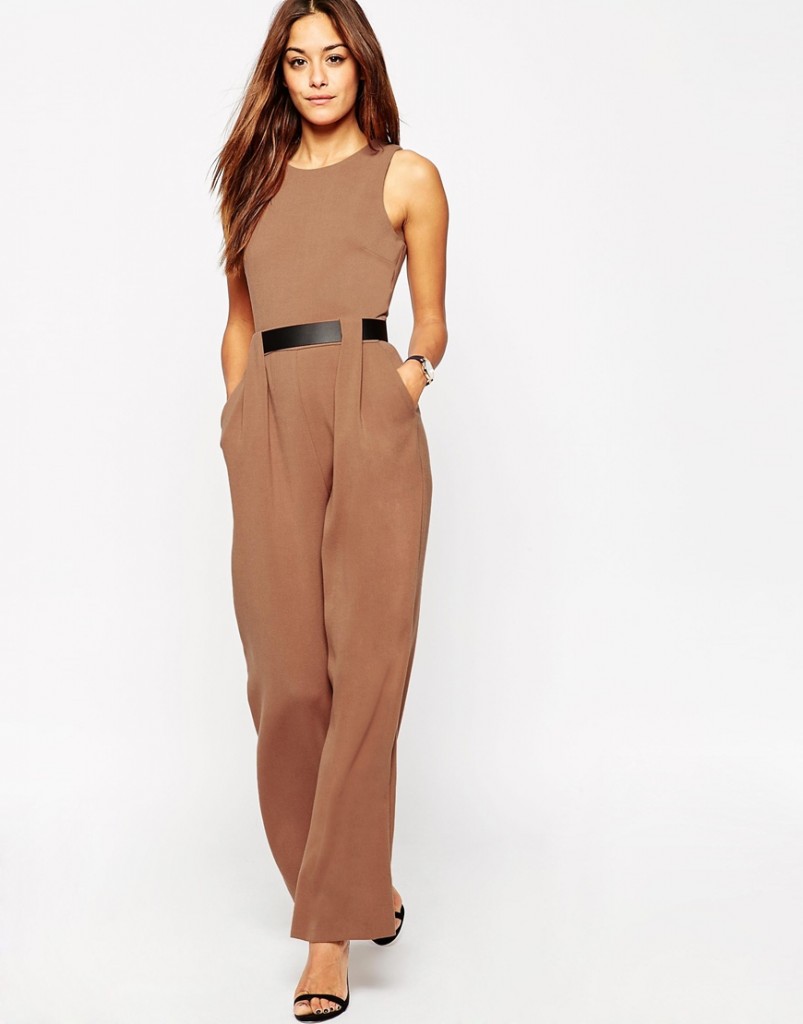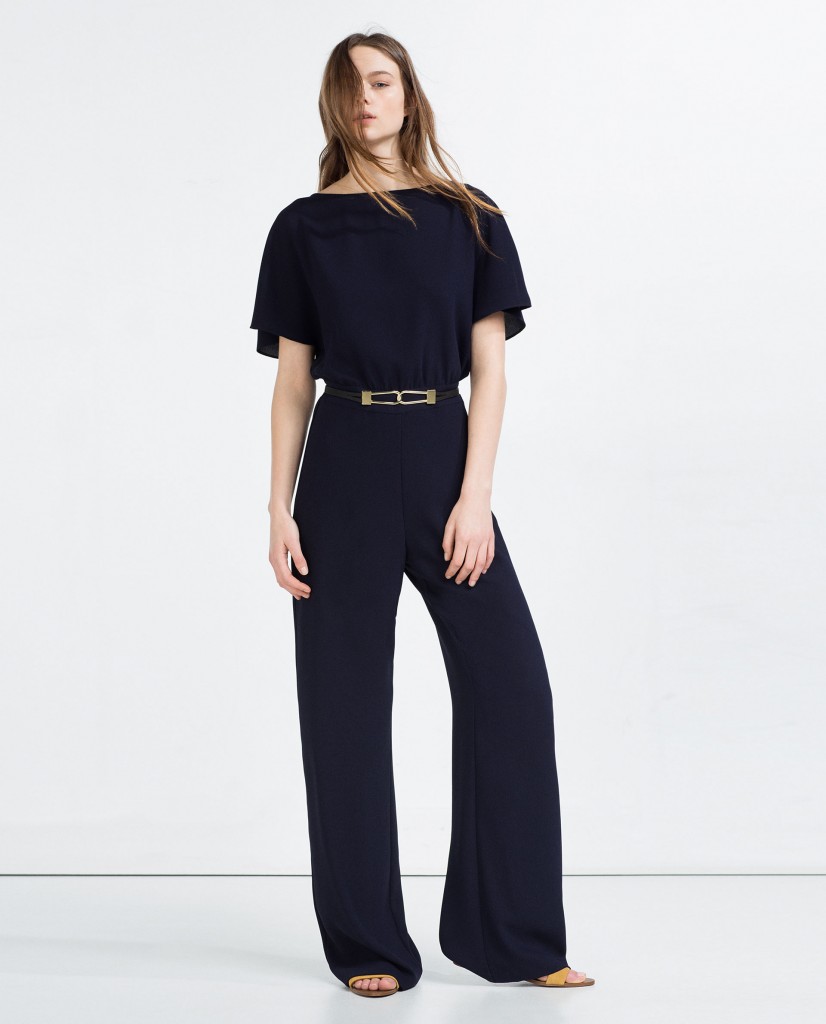 1. Le Chateau Woven Slim Leg Jumpsuit, $139.95
2. ASOS Tailored Jumpsuit with Shirt Detail, $114
3. French Connection Polka Plains Sleeveless Jumpsuit, $90
4. Talula Kent Blazer, $85, available at Aritzia
5. French Connection Emmeline Crepe Jumpsuit, $80
6. Forever 21 Metallic Flecked Statement Necklace, $13
7. La Mer Collections Del Mar Leather Strap Wrap Watch, $114, available at Nordstrom
8. MANGO Embossed Metal Cuff, $29.95
9. MANGO Chain Long Jumpsuit, $159.95
10. ASOS Jumpsuit with Tunic Detail, $125
11. Missguided High Neck Pinstripe Culotte Jumpsuit, $48 
12. ASOS Tailored Jumpsuit with Belted Waist Detail, $125
13. Zara Belted Jumpsuit, $90
Style inspiration image courtesy of Memorandum.com, Mary Orton
By: Sasha Smith
Are you an employer? Post your fashion job here.
Are you a job seeker? Find fashion jobs here.
Don't forget to follow us on Instagram for the latest fashion jobs, career advice and fashion trends!