The question of wearing socks in the summer is common thanks to the hot weather and the popularity of loafers and sandals. Because of this, wearing a pair of high socks with loafers has become increasingly popular as a pair of socks not only protects the insole from the perspiring foot but for most, it also ensures a hip look.
Although they are typically worn during colder seasons, high socks and loafers in the summer are a major statement and definitely set an outfit apart. Men have always been known to wear high socks in the summer when they had to attend a formal occasion but who said they couldn't be worn with a casual outfit? It's time to bring back this popular '60s trend to the modern fashion scene! If you're interested in rocking this hip look, we've rounded up our favourite loafer and sock combinations for your inspiration

Look 1: High socks and Loafers with Pants

One cannot go wrong with this combination, as it makes for a very preppy outfit for the summer. You don't need a dress shirt or a blazer to compliment the pieces, a simple tee or a polo shirt can also be worn to ensure a wholesome look.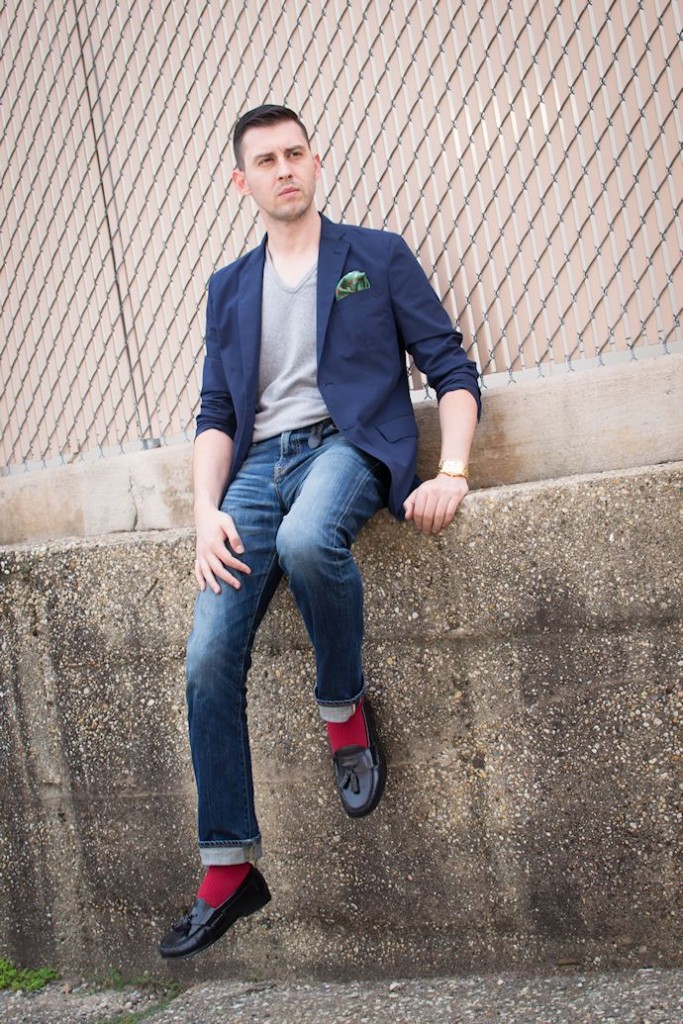 Look 2: High Socks and Loafers with Jeans

This combination sets a different tone compared to the look above. The jeans make the outfit more casual but the bold, colourful sock brings out the "dressiness" of the outfit, which ultimately yields a semi-formal look.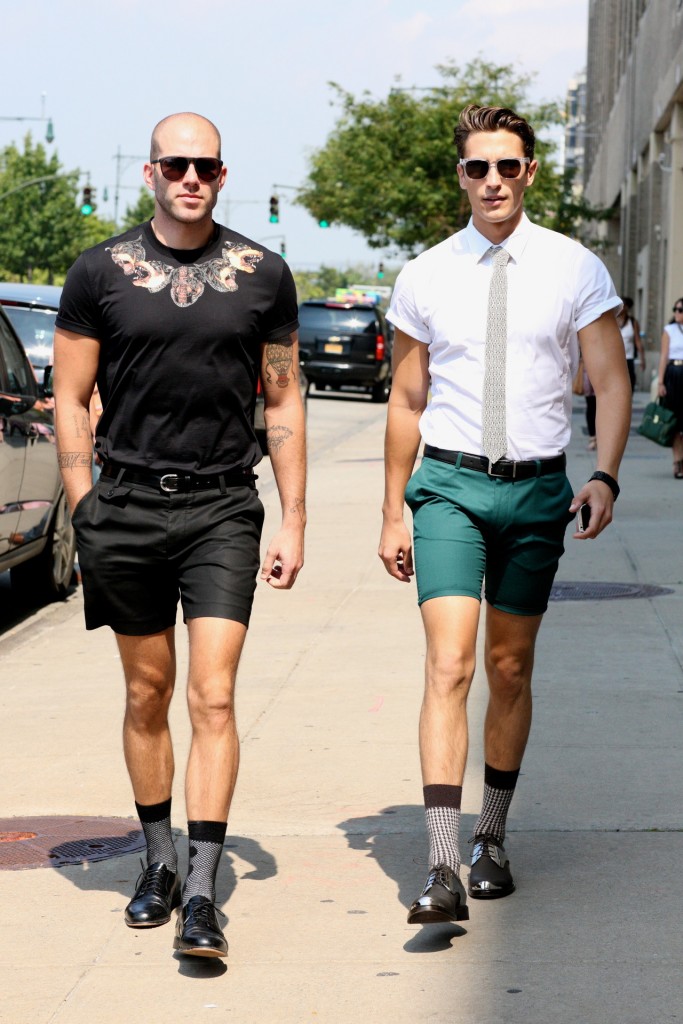 Look 3: High Socks and Loafers with Shorts

Aside from being showcased in runway shows, this is perhaps the most controversial for the general public. What makes people uncertain about this combination is the potential "geeky" look or just the overall unbalanced vibe between the shorts and the socks. When rocking this look, make sure to stick to a fairly neutral colour palette, as you don't want to draw even more attention to yourself.
Inspirational Images:
Image courtesy of Pelayo Diaz (@princepelayo) for Kate Loves Me
Product info:
1. Courtesy of Off the Cuff DC
2. Courtesy of Lookastic
3. Courtesy of Anti-Mainstreamer 
By: Franz Tabora, Toronto
Are you an employer? Post your fashion job here.
Are you a job seeker? Find fashion jobs here.
Don't forget to follow us on Instagram for the latest fashion jobs, career advice and fashion trends!