Welcome to the world of Topshop. Jessica Luffman is a Topshop Personal Shopper and is well known in the hectic city of Toronto for her incredible style and styling skills. Jessica is trendy, organized and all around fantastic. From styling Liz Trinnear with Topshop's on trend pieces from having clients come to her for everyday wardrobe style; she is the it girl in the Personal Shopping department. We were lucky enough to snag a few minutes of her time to chat about her role and grabbed some advice from Jessica on how to become a Personal Shopper.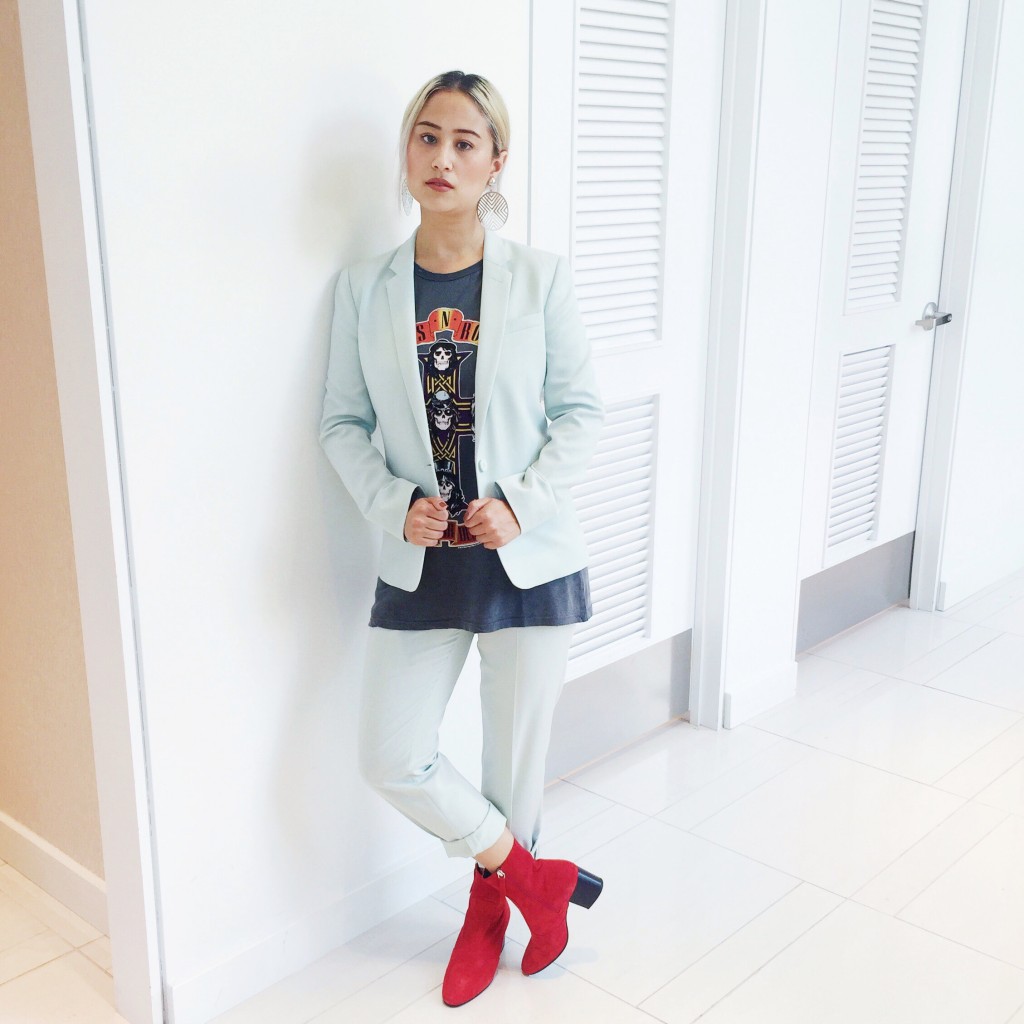 SNTF: First off, can you tell us about your position as a Topshop Personal Shopper? What do you like the most about it?
JL: Topshop Personal Shopping is a complementary service! My clients book appointments with me for new updates to their wardrobe, outfits for an upcoming event or a complete style makeover! I love dressing all different body types and the relationships we build. It's so rewarding to see my clients feel confident in what they're wearing. I also love that there is no age restrictions to my clients. They range from 12-67 years old.
SNTF: What does a typical day for a Personal Shopper look like?
JL: A typical day is to first check my emails and calendar. I like to be organized and know what to expect for the day. I will then start to pull head-to-toe outfits for appointments and set up our personal shopping suites, with the help of my assistant. It's exciting to meet new creatives and build relationships with them! When I don't have appointments set up, I will walk the shop floor and help customers. I bring them into PS and let them know about the service. Most people don't know that it's complementary! I'm also always on the hunt for what my clients would love. When I'm not with customers, I also provide content to Topshop Canada's Instagram page with fun photos of new arrivals we have in store.
SNTF: As a Personal Shopper for Topshop, you must have a bold and unique sense of style. Where do you find inspiration to get dressed every morning?
JL: It really depends on my mood, as my style is all over the map! I prefer to plan my outfits the night before so I can take my time in putting it all together. If I wait until the morning, I find I'm more rushed and I don't have as much time to put thought into it – this could also be because I'm not a morning person! I like to stand out so I build my outfit around a bold piece. For example, bright red boots or a fun printed jacket. Also, accessories are an important part to complementing any outfit.
SNTF: Your style is amazing, what influences your personal style?
JL: I'm half Singaporean, a quarter English and a quarter Canadian. I grew up in Burlington, Ontario and at school I found that I wanted to express myself through my style because I was always so shy. This made me feel more confident in a strange way. My mom kept all her great pieces from Singapore so I loved going through her closet! I've always been influenced by my mom's style and tweaking it to make it my own. I'm also very inspired with Asian culture and fabrics. I will look at blogs or street style for inspiration. I also really love thrift shopping. Hunting down hidden gems is my favourite part!
SNTF: I saw on your Instagram that Liz Trinnear came in with etalkTV to talk about holiday style this past Christmas. How was that experience?
JL: I love Liz Trinnear! We've known each other for four and a half years, since I started working for Topshop. She is one of our brand ambassadors and wears Topshop so well! I love styling her. It was so much fun working with her for the eTalk holiday segment. I was nervous at first because I'm so used to being behind-the-scenes, but she quickly made me feel so comfortable and we had a great time talking about the top holiday trends.
SNTF: The fashion industry in Toronto and in general is very competitive. What keeps you focused when trying to land a job?
JL: In September, it will be five years that I have been with Topshop and I can't imagine working anywhere else! I know that the fashion industry in Toronto is very competitive, so I would suggest making as many connections as possible, put your best foot forward and have a positive attitude. Always be on top of the trends and know what's going on in the industry.
SNTF: When a customer is in for an appointment, what are the steps you take before going to grab outfit options for them?
JL: These are the steps I take before pulling outfits for my clients.
1.      Request their sizing
2.      Ask what they are looking for – an outfit for an event or new spring pieces?
3.      Do they have any celebrity style icons or trends they'd like to try?
4.      Is there anything they are hoping to avoid? Ie. colour, shape, style
5.      Book the appointment based on their scheduling
SNTF: What are your five 'must-haves' that you need in a day?
JL: My five must haves that I need in a day:
1.      Comfortable, yet fashionable shoes. I'm on my feet running around all day. I've tried to wear high heels but those last for about three hours max! Heeled boots are my favourite.
2.      Cell phone/agenda. I need to be organized for my day of appointments with clients, stylists and brand ambassadors.
3.      Walking the sales floor each morning. This is very important because not only will it help me inform my clients on new products, but it also helps me put outfits together for Topshop Canada's social media. The visual merchandising team is always changing the store around to keep it fresh and exciting. I need to know where everything is for when I pull outfits together for appointments.
4.      My assistant! She's a gem and helps me with pulling outfits for appointments, admin work, stylist returns, cleaning the personal shopping suite so it's ready for the day, and so many other things!
5.      Keeping informed. Topshop has a weekly informer that keeps all employees up-to-date on company initiatives, trend info, campaign launches, collaborations and visual merchandising updates. I also do my own research through blogs and magazines to see what is on trend or what celebrities wore most recently.
SNTF: Finally, do you have any tips for becoming a Topshop Personal Shopper?
JL:
1.      I think the most important tip is to understand and know how to dress all different body shapes.
2.      Listen to your clients and understand what they are looking for. Never dress a client solely based on your own personal style. Always be honest and don't ever lie if something does not look great. There is always something else to find that will be flattering. It is not about a sale but building a trusting relationship.
3.      Have your finger on the pulse. Be on top of all the trends and celebrity styles. Many clients will refer to these when booking appointments so you need to be informed.
4.      Dress the part. Your everyday style should be inspiring to others!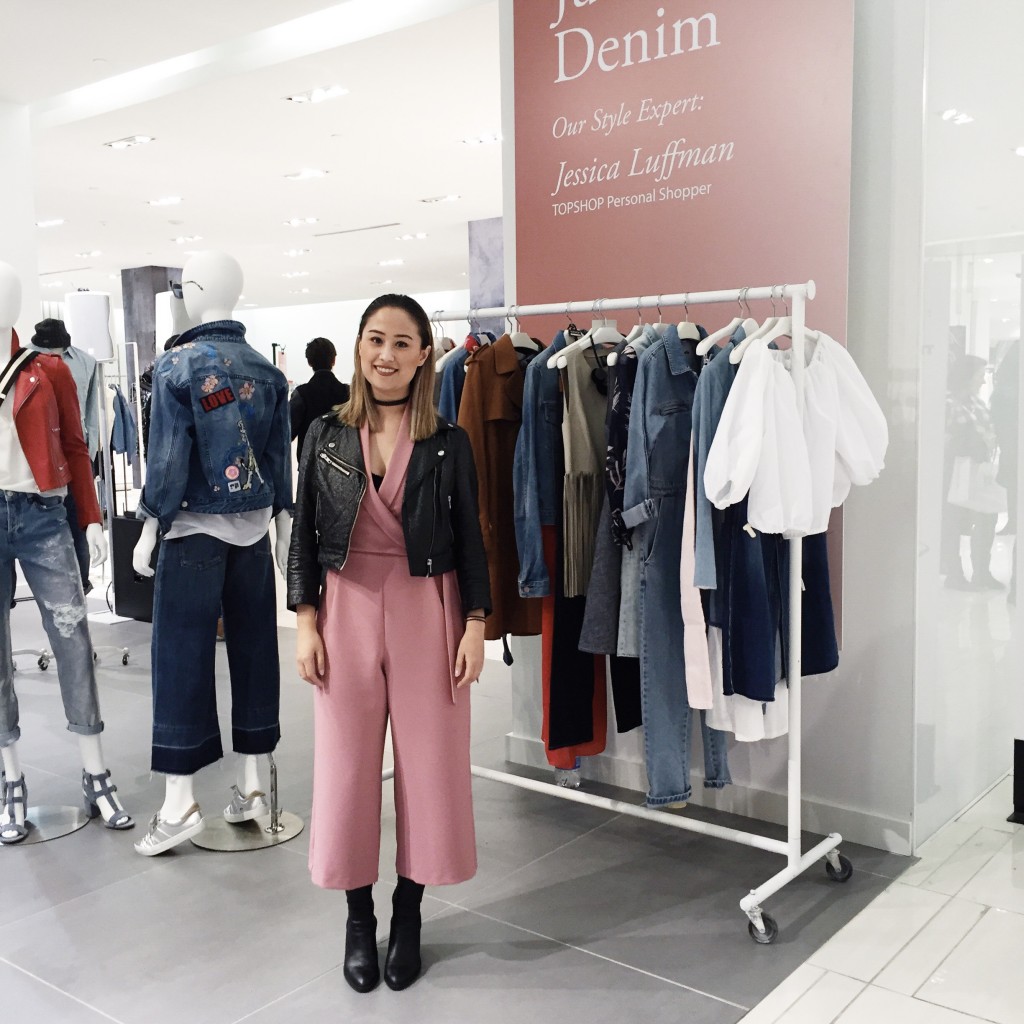 By: Marisa Horvath, @marisahorvath
Are you an employer? Post your fashion job here.
Are you a job seeker? Find fashion jobs here.
Don't forget to follow us on Instagram for the latest fashion jobs, career advice and fashion trends!