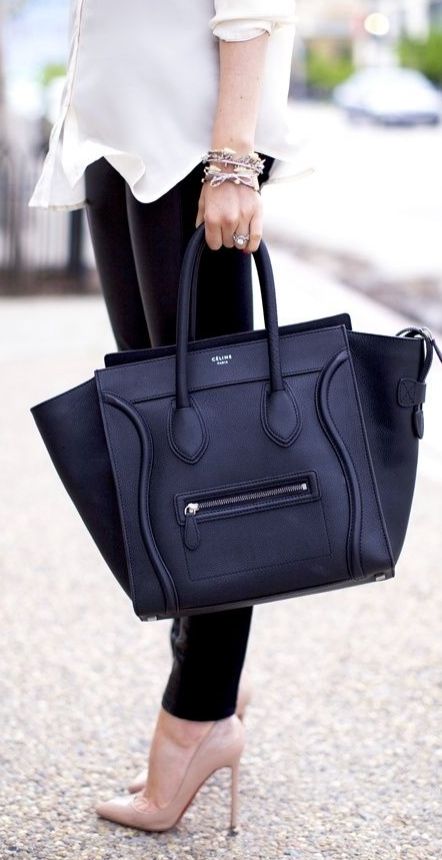 While bloggers and writers frequently encourage woman to stockpile backup makeup and perfume in their work bags for last minute touchups, this advice is hardly helpful.
But today, we're here to share with you the essentials that every woman actually needs to carry to and from the office. These items will keep you organized, stain-free, and will prevent any wardrobe malfunctions that might arise.
Ladies, we present to you, the 10 items that you need in your work bag.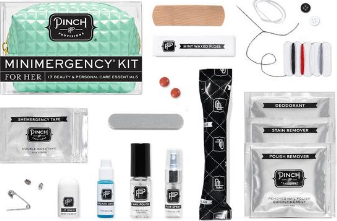 Mini Emergency Kit

No woman should be found without a mini emergency kit, especially if she's the kind that is constantly dashing to and from the office. This 17-piece kit is filled with an assortment of beauty, fashion and personal care products for fast fixes on the go.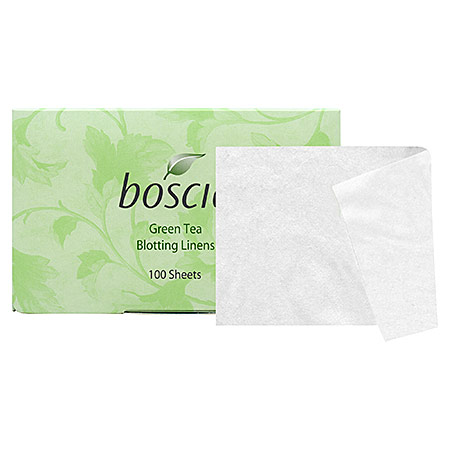 Blotting Sheets
There's nothing worse than heading into an important meeting only to realize your face is covered with shine. That's why these blotting sheets are a work bag must-have. These absorbent little sheets are the perfect way to wipe away excess oil, shine or even sweat on your brow, cheeks, and upper lip.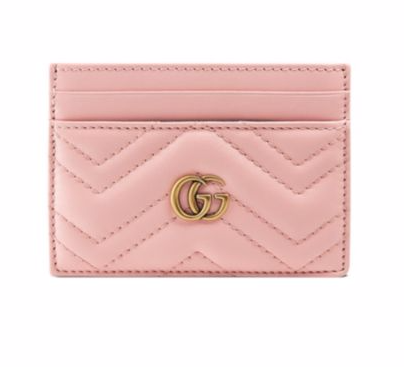 Chic Cardholder
For a woman that's constantly on the go, having quick and easy access to your most important cards (ahem, Starbucks cards) is super important.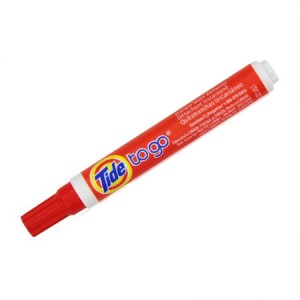 Stain Remover
Don't sweat the small stains. Instead of dashing to the dry cleaners whenever you spill your latte or get makeup on your blouse, always have a portable cleaner on hand to spot clean.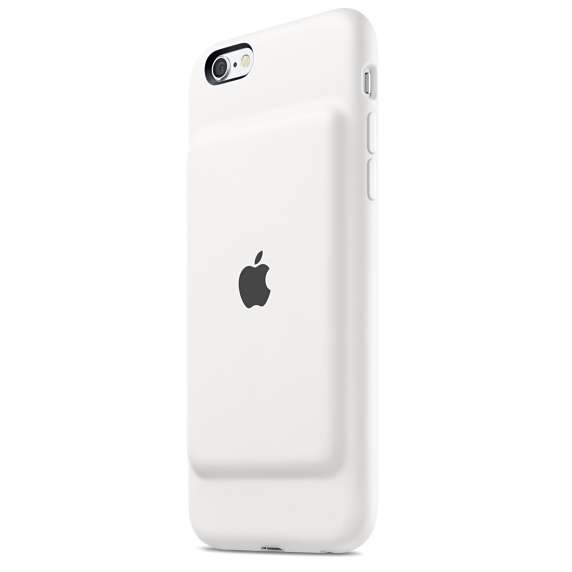 Battery Case
A good battery case will keep your phone charged up throughout the busy workday so you'll be able to stay on-top of your emails and tasks when you run around and don't have a charger on you.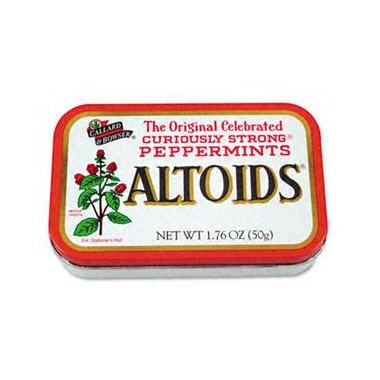 Breath Freshener
Bad breath is a turnoff in any situation — especially if you're meeting with clients. Avoid having coffee breath by keeping mints or gum in your purse.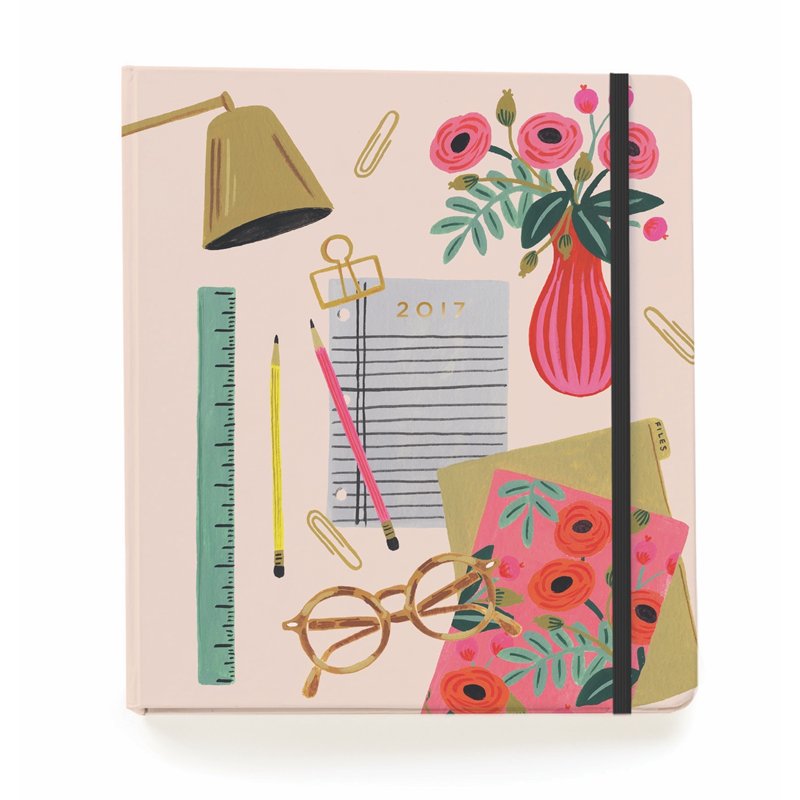 Day Planner

Never miss a meeting or forget about cocktails with your friends again with this functional, 17 month agenda that's a to-do lister's dream come true. It comes complete with monthly and weekly plans, note pages and laminated dividers, keeping tabs has never looked so good!
itting at a desk all day can take a toll on your skin. Keeping a bottle of hydrating facial spray in your bag will refresh your face during the midday lull.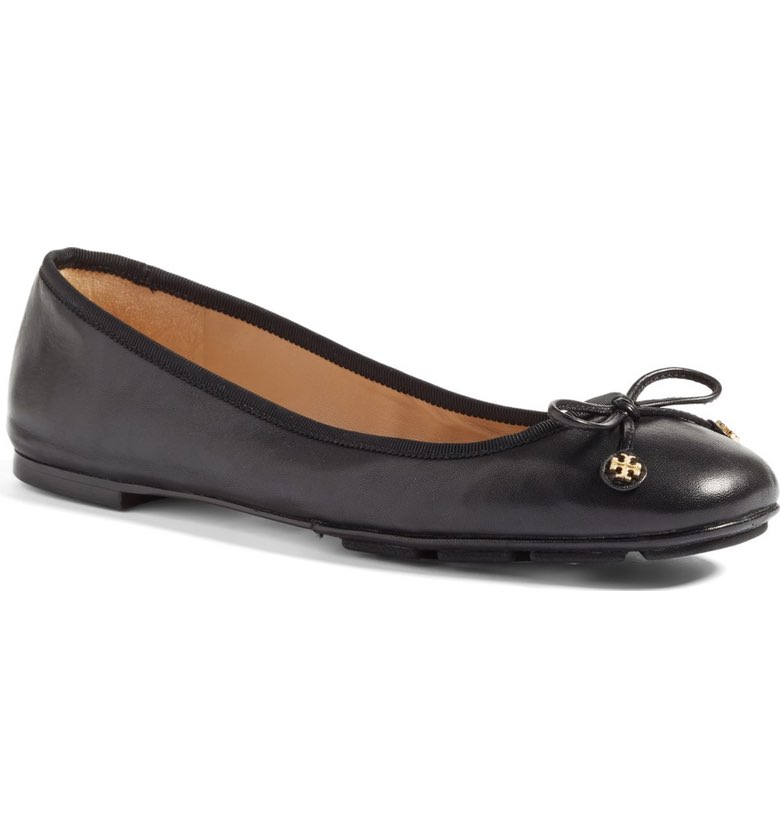 Ballet Flats

You'll appreciate having a pair of backup ballet flats in your bag on the days that you're constantly running around and your heels have become to painful to tolerate.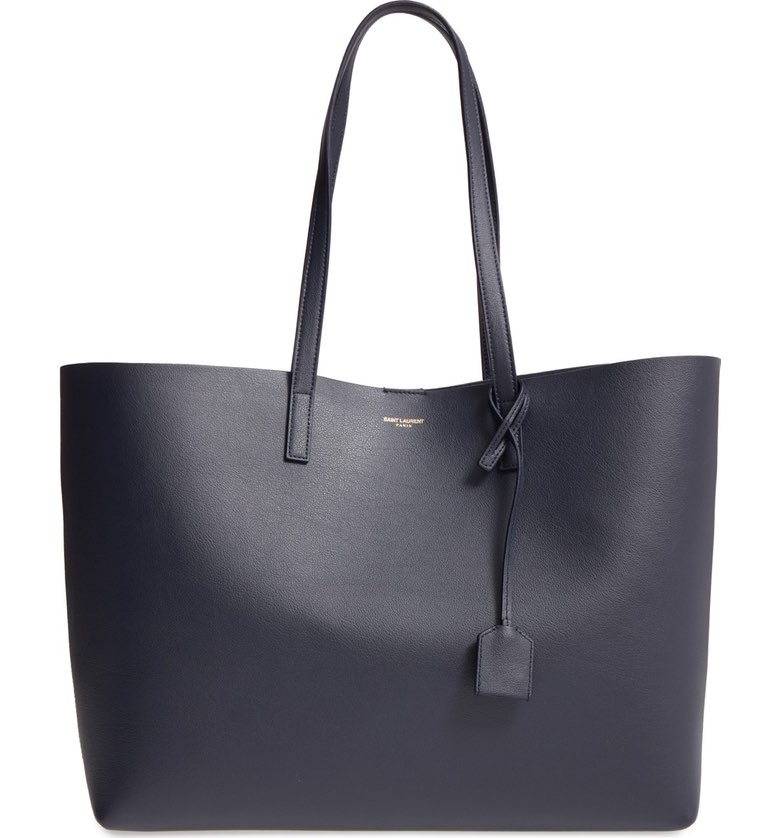 Carryall Bag
Finally, you need the perfect tote that can carry all your go-to work essentials! This spring year, we're swooning over this stunning Saint Laurent number and can't wait until we can get our hands on one!
Inspirational Image
Inspirational image courtesy of Pinterest
Product Information
Edge Minimergency Kit, $18, available at Pinch Provisions
Bosica Green Tea Blotting Linnens, $14, available at Sephora
Gucci Quilted Leather Card Case, $315, available at Saks Fifth Avenue
Tide-to-Go, $9.97, available at Walmart
iPhone Smart Battery Case, $129, available at Apple
Altoids, $3.49, available at Well.ca
Rifle 17-Month Planner,  $20, available at Chapters
Tatcha Luminous Dewy Skin Mist, $58, available at Sephora
Tory Burch Laila Driver Ballet Flat, $269.11, available at Nordstrom
Saint Laurent Leather Tote, $ 1,373.16, available at Nordstrom
Ainsley Smith, Toronto, @ainsleysmithy
Are you an employer? Post your fashion job here.
Are you a job seeker? Find fashion jobs here.
Don't forget to follow us on Instagram for the latest fashion jobs, career advice and fashion trends!