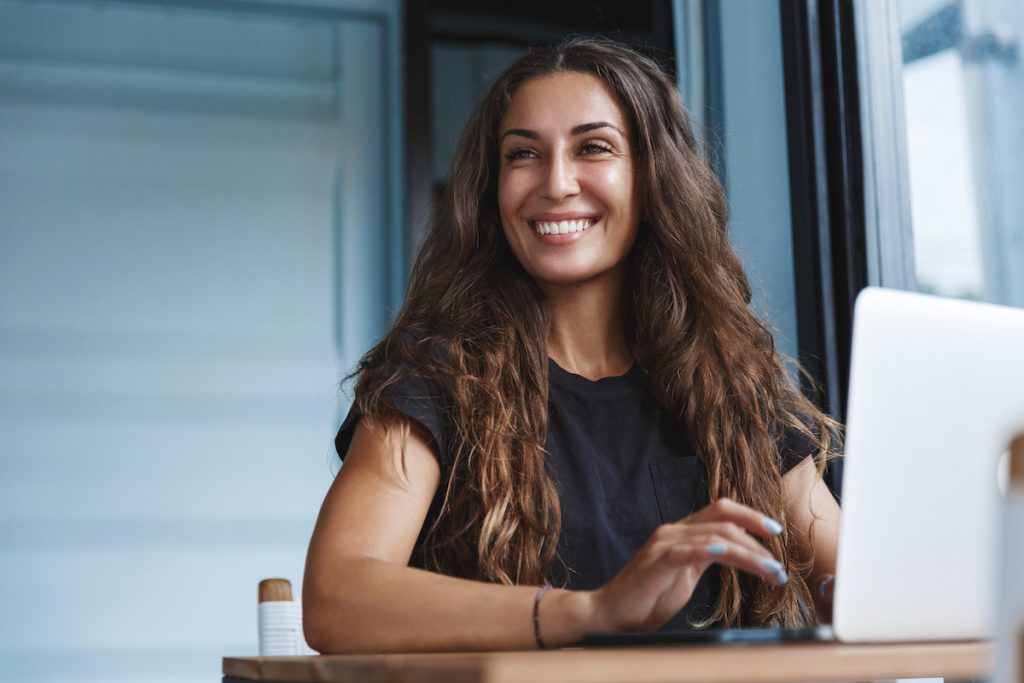 There are many incredible benefits to being freelance – you get to set your own prices, take on as many, or as little projects as you wish, structure your day and week as you see fit and decide who you work with. All that being said, going from the structure of full-time employment to freelancing can be a big shift and may seem intimidating at first to leap into. Here are some tips to help make that transition smooth and manageable.
Get Organized
Being a freelancer means you're going to be in charge of EVERYTHING. Of course you can always hire out some help, but you are not going to have the typical infrastructure you're used to with typical full-time employment. You'll have to set your own schedule, manage multiple clients, do your own taxes, invoicing, etc.
As you transition into freelancing, you'll want to put some of your own processes into place. A good place to start is committing to a schedule. One of the benefits of being freelance is that you aren't tied down to the typical nine to five, Monday to Friday, although this schedule usually does fit into what most of your clients will be wanting to work within when considering emailing, meetings, deadlines, etc. Decide first on a weekly and daily schedule that work for you and be committed to that. This way you can maintain a work-life balance and also get into the routine of taking on the right amount of work to make your financial goals, but not over commit. Keep in mind, this may take a bit of time to get just right, but if you can start early you'll be on the right track.
Understand the Business Side
As a freelancer you'll now need to issue your own invoices and do your own taxes. This can be one of the most intimidating parts of freelancing – especially for creative types, who just want to create – no judgement, we totally get it.
You can find some nice invoice templates on Pinterest, or design your own in Illustrator. Create some folders for your finances and a place in a spreadsheet to keep track of who you have invoiced and who has been paid to make sure you're being compensated for all the work you do.
Remember, you won't be taxed by your clients, so you will need to set aside your taxes yourself to be paid in one large sum at the end of the year. To avoid being surprised, set aside money from each payment in a separate account for your taxes. Though a good rule of thumb is 25%, many freelancers like to round up to 30% to be on the safe side. How much you are taxed will depend on where you live and how much you are earning, so be sure to do your own research into your tax bracket and always save more than you think you need.
Develop Relationships
Once you are an established freelancer you'll have repeat clients and referrals, but to get you started you can expect a bit of a hustle in the beginning. Don't be shy – tell everyone. You never know who might know someone, who knows someone who's looking for exactly what you can offer. A great place to start is former employers, send them a friendly note letting them know you are offering a service – they may be interested, or even be able to put you in touch with someone who is looking for what you can offer.
LinkedIn can also be a great place to do some "cold DMing." If for example you're interested in freelance fashion photography, look into some small fashion brands, marketing professionals or bloggers on LinkedIn and pitch them your services.  If you're interested in freelance fashion writing, make a list of fashion publications you want to write for, most of the editors' emails can be found on their website and send out some innovative pitches. Keep in mind, this is going to be a large part of getting your freelance feet off the ground and finding those early clients will be crucial to your success, so don't be afraid to reach out.
Establish Your Brand
This is the fun part! Working on a website, a portfolio and your overall cohesive brand is an exciting part of having your own business. You can decide on a business name, brand colours, fonts and maybe even a brand voice. You may even want to draft out some client personas, or dream brands/companies you want to work with and consider how you'll pitch them. Having a presence online is important, so be sure to have a website you can direct potential clients to see your past work and what you can offer.
Whether you are looking for some work between permanent positions, wanting to earn some extra money with a side hustle, or want the freedom of being a full-time freelancer, freelancing is a great option to have in your career toolkit. It may seem like a big shift with a lot to do, but there are many tangible and actionable things you can do early on to make the exciting venture manageable and successful. Begin by dreaming up your brand – an inspiring and creative beginning, organize your schedule, do your research on finances and start cold emailing potential clients to get you started. Before you know it, you'll be your own boss, calling your own shots and getting to work on select projects that inspire you.
Do you have a specific question, or looking for advice before taking the plunge into freelancing? Email Style Nine to Five founder Christie Lohr your question, she knows all about taking that leap of faith and making your dream of being your own boss a reality!
Sheila O'Neill is a creative, innovative and inspiring storyteller with a background in fashion.
Feature Image: Adobe Stock