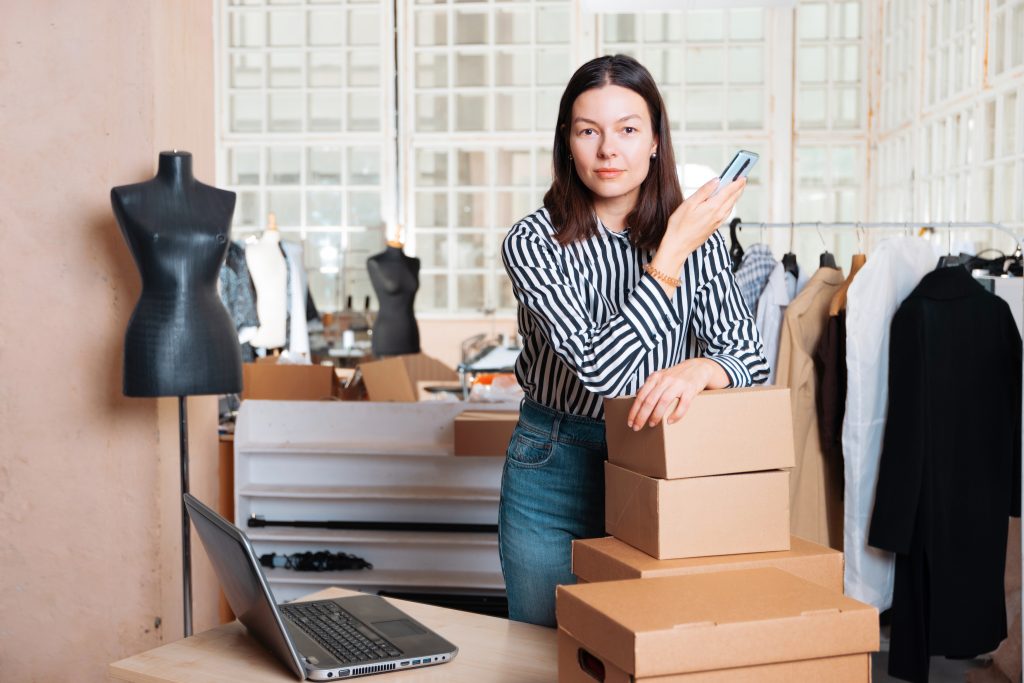 The fashion industry is no one-trick pony. Au contraire – fashion is a remarkably versatile field that offers a variety of career options – jobs you probably did not even know exist! These experiences present opportunities for growth, skill development and learning. Whether you're a recent fashion school graduate, an aspiring fashion professional or simply looking for a new challenge, this one's for you! Here are five behind the scenes jobs in fashion and the skills and experience you need to obtain them.
1 – Copywriter
Fashion copywriters are like the ghost writers of fashion! These content creators write for brands, magazines, blogs, and so much more. Their writing appears in a range of spheres, from product descriptions for eComm to press and content for media outlets. To qualify for these opportunities, candidates are often given a creative test in which they must provide a writing sample. Strong research skills and accuracy are needed for writing fashion copy.
Writers also need to demonstrate proven history of writing experience, be it through personal writing or previous work experience, as long as you have a portfolio to share. Luckily, the experience required is not limited to solely fashion writing. Proving your writing skills is what matters most, whether you've previously written for the fashion industry or you have experience in other sectors.

2 – Social Media Analyst
While the copywriters create the content, social media analysts examine data, create tools to help measure KPIs and assess how different forms of social media impact consumer behaviour. This job emerged with the digital fashion revolution that has taken the fashion industry by storm. It requires not only excellent analytical skills but also an understanding of the tech side of fashion business, such as SEO optimization and trend forecasting.
3 – Wholesale Specialist
The work of a wholesale specialist is numbers, logistics and operations-oriented. They work with all types of wholesale accounts, therefore previous experience in sales, buying, managing accounts, communicating with retailers such as department stores and specialty boutiques is extremely valuable for this role. Skills required include in-depth product and fashion business knowledge, communication, attention to detail, multi-tasking and self-motivation. Pre-existing relationships with suppliers is also a major plus. With such a unique experience as this, you could see yourself with a future in business development!
4 – Production Manager
Producers and production managers are like logistical magicians to the fashion world. Depending in which context and capacity they operate, producers oversee the physical manufacturing process of textiles, clothing and visual marketing materials. It's up to them to ensure that projects are delivered on schedule, on budget and up to company standards.
This job often takes place in a fast-paced environment, therefore at times it can be high-pressure and extremely technical. To work in production management, you've got to be quick on your feet, a creative thinker and problem solver, and a people person who can also work with numbers and scheduling. Backgrounds for production managers vary, so as long as you can prove that you have what it takes through all your previous project managements experiences, you're golden.
5 – Virtual Assistant
In the past 5 years there has been a surge in virtual assistant positions and others like it, including online customer service and community management roles. Virtual assistants can take care of routine administrative tasks, customer inquiries, business development, social media or marketing tasks. Their work allows fashion business owners and managers to focus on more complicated obligations while their recurring tasks are expertly taken care of.
Virtual assistants often work in start-up or tech companies and fulfill their duties from the home office. Jobs are often part-time, giving employees the flexibility to pursue other ventures while making the most of this one-of-a-kind opportunity. Skills and experience in customer service and office administration will serve you well in preparation for the job.
For more guidance  on how you can break into the fashion industry, see our Job Seeker services with Style Nine to Five's Founder, Christie Lohr!
Anita Hosanna is a freelance fashion stylist and creative consultant with a love for fashion journalism and tech.
Feature Image: Adobe Stock