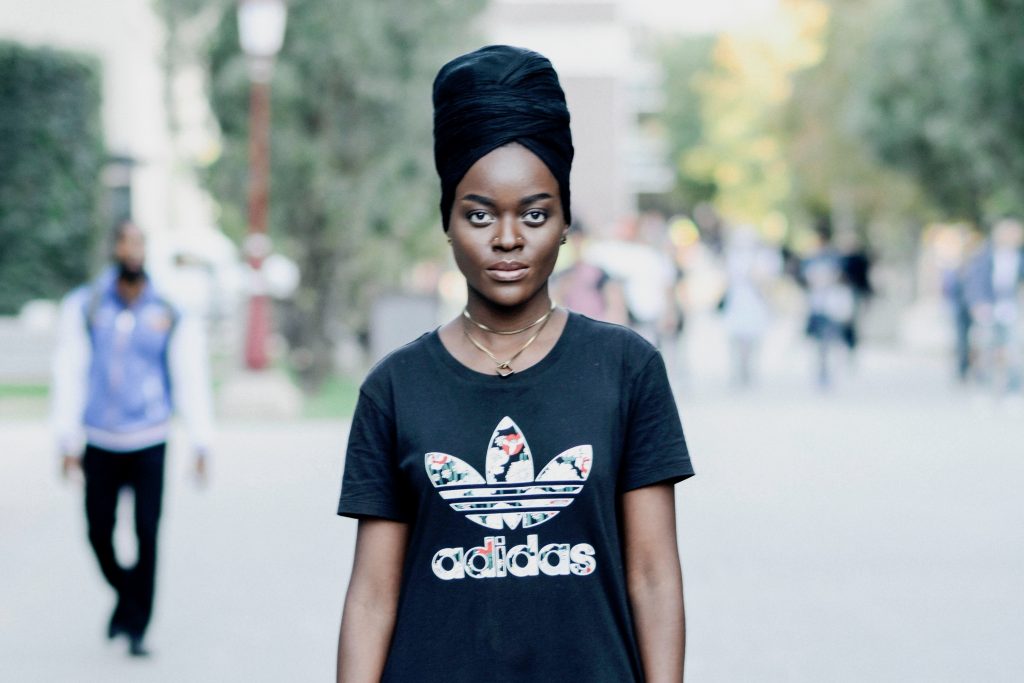 Well, I started styling in university while completing a bachelor's in political science and a master's in social work. I was drawn to fashion and it quickly became one of my favourite forms of expression. Before freelancing as a stylist and creative consultant, helping businesses and entrepreneurs with their visual representation and content creation, my first job styling was for a tech start-up that was one of the first e-commerce rental services in Canada. My job was to assemble looks for our clients to wear to their photoshoots, special events and appearances, whether virtually or in person. The experience taught me so much, not only about styling, but also about fashion tech.
What is UX and Why Does it Matter?
Fashion Technology, or Retail Technology, refers to companies creating a digital environment and building better relationships with their consumers through user experience (UX) design, a human-centered approach to product development and e-commerce.
UX designers require skills in research, empathy and design amongst other things, skills that I cultivated through my academic journey and as a creative. I started to visualize how this skill could fit within my toolbox as a freelancer and entrepreneur to help my clients make the most of their online presence.
At this point, I began looking into UX design more seriously and made some important discoveries – here are some things to consider if you'd like to pursue a career in UX:
1 – Lean Into the Demand
The first thing I learned was that UX design as a skill is in high demand globally. It's a versatile and interdisciplinary skill that is key in bringing fashion and tech together. With the effects of the pandemic and digital fashion revolution underway, the fashion industry will continue to look into ways to improve their brand experiences virtually for their consumers and reinforce that sense of community. This pivot could lead to increased opportunity for me to work with more brands, and larger companies as well.
2 – Learn Along the Way
Another thing I discovered is that you don't actually need to know how to code to work in UX design! There are many ways to learn UX design, including self-guided e-learning or intensive courses (also known as UX Bootcamps) to get certified, college and university programs to obtain a diploma, or with a little time and dedication, self-teaching via platforms like Skillshare or YouTube is also an option.
3 – Combine UX with your Own Skills
UX design is a highly adaptable skill. For me personally, as someone who has never gone to school for fashion, I have to admit that there truly is no science to my creative process – it's almost all intuition. At times when I've found myself in a creative block, I wished for more structure or guidelines, applying UX principles of research and ideation to a fashion styling context has definitely helped define my creative process, refine my concepts and improve the execution of my vision as a stylist.
For a long time, I felt like I always had my feet in two different lanes, unsure of whether my interests in social work and community building could mesh with the world of fashion. The imposter syndrome was real! It took me a while to hone in on what makes me me.
By pivoting my scope of work to incorporate UX design as a creative consultant, I can now tailor my clients' brand experiences to speak to their specific audiences. For example, my clients can now benefit from increased user engagement on their websites, through their mailers and on social media as well as improved customer acquisition and retention.
Pivoting is my way of making use of my unique skillset to help my clients build a sense of community with their audience. Virtual isn't the future, it's now, and I'm positioning myself to service the fashion businesses of today.
Think you've got the skills and experience but not sure if it translating through your resume or cover letter? Style Nine to Five's Founder, Christie Lohr, has got you covered with Style Nine to Five's Resume + Cover Letter Refresh!
Anita Hosanna is a freelance fashion stylist and creative consultant with a love for fashion journalism and tech.