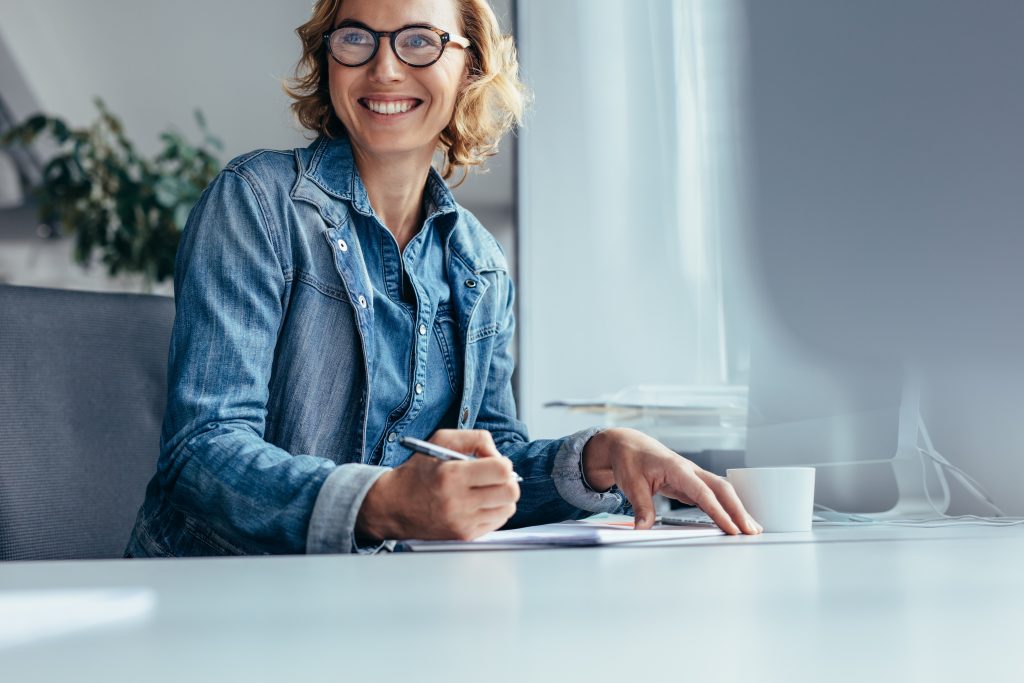 It goes without saying that the past year has been difficult, but it is important for your employees to continue to feel supported by you as their boss or manager. This may feel like an overwhelming task but letting your employees know and feel as though you are in their corner not only creates a healthy and happy employee but also a productive workplace. These are some simple courses of action to ensure your employees feel supported while working. 
Keeping Employees Up to Date & Informed
One thing we have all learned in the past year is that things can change quickly and we may not be expecting it. This is why we suggest keeping employees informed on company happenings whether it be a discussion around a change of management or management style to discussing a new meeting time.
This practice encourages an inclusive discussion where employees have the opportunity to not only prepare for, but also weigh in on potential changes. These types of discussions encourage community despite the fact that we are physically separated having a mutual understanding that "we are in this together" can relive some anxiety for many employees. This also demonstrates to employees that they are valued especially in the current conditions where even what we now deem "normal" can be daunting.
Emphasizing Mental Health
During the past year mental health in the workplace has become more of a priority than ever. Employees may be working in the same space where they eat, sleep, and hangout with their loved ones and their worlds have now collided out of necessity. Not being able to have a clear divide between a work and personal life as we all now know is overwhelming and it is important to acknowledge these feelings. Give space to these emotions and validate the fact the employees mental health may be suffering as a result of these working conditions.
One way to support your employees mental well-being is to spend time at the beginning of meeting to give employees a chance to clear something external that may be on their mind. For example, something that they want to talk about may be, "My two year old is sick old and hasn't been sleeping so I may not be as sharp in this meeting." Allowing employees the opportunity to feel comfortable sharing also makes them feel supported.
Finally, sharing some mental health resources and/or links to resources that may lower stress levels. This may include sharing links to guided meditation or a podcast which gives tips and tricks on how to lower stress levels during these circumstances.
Acknowledging Employees Hard Work
Celebrate the little things! In what is already a difficult time, add a little light to employees day by highlighting group and/or individual accomplishments. For example, at the beginning of every meeting highlight a department accomplishment.
For example, if there was a significant growth in the company's social media following give the media coordinator a shoutout, or if a teammate secured a new client mention the impact it will have on the company. This not only lightens up the mood of the group but also validates their hard work and lets employees know their efforts do not go unnoticed, even during tumultuous times. Even if there isn't anything major to highlight, just addressing to the group to show that they are seen, heard and appreciated makes a difference.
Creating a community atmosphere may seem like a daunting task but making small strides everyday make all the difference. Communicating to your employees that they are valued during these difficult times can ease some of their anxiety as you never know what someone may be going through behind closed doors. Employees feeling supported makes for a healthy workplace and it is your responsibility as an employer to take the necessary steps to create this environment.
Are you finding it difficult to find the right candidate for your open positions? This may have to do with the job description of the posting. Try Style Nine to Five's Job Description offering. Style Nine to Five Founder, Christie Lohr will create a new description for you which encapsulates the company's values, story and key attributes the position requires in order to find the best people for the job.
Demetra Maragos – Demetra is a Master of Arts candidate at New York University, who loves thinking outside of conventional lines to combine her passions of everything culture, fashion and lifestyle.
Feature Image: Adobe Stock