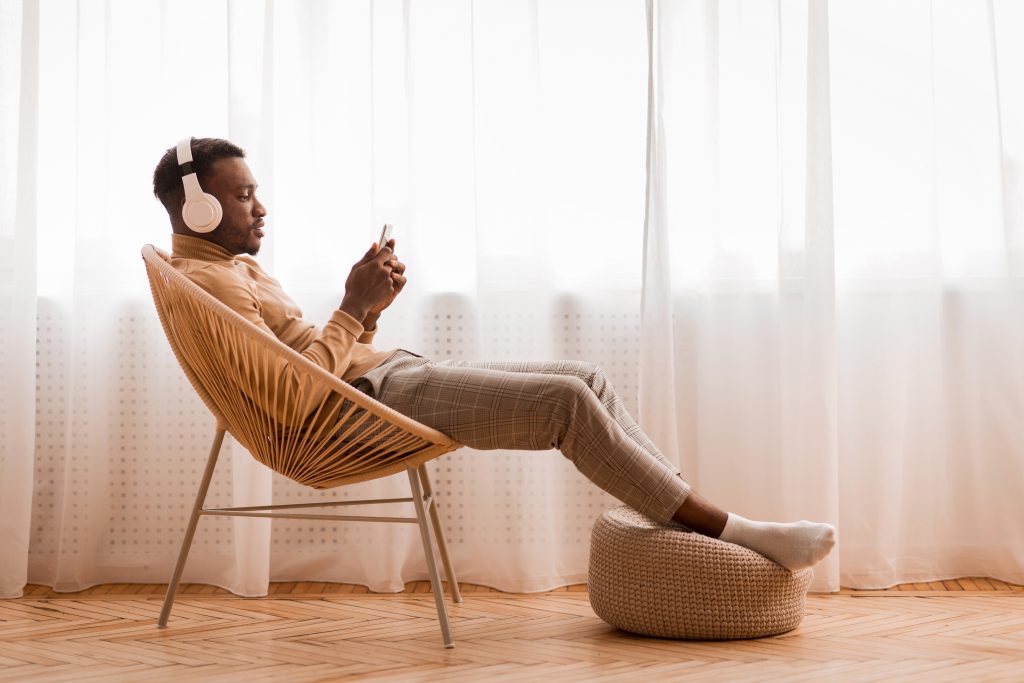 When it comes to your career, staying inspired, and thinking big, there are so many resources out there for you to learn from.
The list below includes podcasts and books that provide lessons relevant to the career journey you're on, with many focusing on stories from those who have been there. From business lessons to life lessons, there's a little bit of everything, for both the young professional and the ones who have been on the ride for a while. 
Podcasts
1. How I built this by Guy Raz
Guy Raz interviews the people behind the businesses that are recognized around the world – for example, the founder of Dropbox, Lush, Calendly, and so many more. The stories behind the founders and the companies they built are fascinating – and reminds me that big things are possible. The episodes offer insight from those that took a small idea and turned it into a global success, and the lessons learned along the way.
I think my favorite episode was with Bobbi Brown – hearing her journey into the makeup world, starting her company, and eventually leaving the company she had built, was so interesting. This podcast would also be great for those working in business/marketing, etc., as many founders discuss the problems, they built their company to solve.
2. Passages
This one is for the young professional navigating their early career days and life and those simply trying to figure it all out. The host, Chloe Belangia is a young professional herself – working a dream job by day and working on her passion projects by night (and weekends, and well really, whenever she can.) She started the podcast and Passages Project to support others just like her.
You'll find a variety of topics discussed such as, how to write emails, landing your dream job, how to advocate for yourself in your job, financial wellness, alongside other career-related topics. She also interviews other young professionals who have landed really cool roles at incredible companies, who share their advice with the audience. Passages reminds me that I'm not alone in the up and downs and that my career is truly a journey. 
Bailey Stanworth & Jacci Rai discuss a variety of topics such as self-care/mental health, relationships, health, but they also do interviews with business owners/founders. They've interviewed Jillian Harris, Ashley Freeborn (founder of Smash & Tess), Tara Bosch (founder of Smart Sweets) amongst other incredible guests. I really enjoy hearing the advice they give the listeners about business, their lessons learned, and understanding more about what goes into these successful brands. 
As you might have realized by the title, Self Care Sunday hosted by Kayley Reed, has a focus self-care and mental health – but does so primarily when it comes to your career/entrepreneurship and social media. For example, Episode 93 with Taylor Loren (head of marketing at GirlBoss, former director of content marketing at Later) was focused on dream jobs, burnout, and mental health. Self-care and mental health are extremely important in the context of your career – and your career will be better for it for taking care of that. There are so many lessons to be learned on this podcast that will ultimately help you create the career and life you want.
5. We Did It 
The We Did It podcast is hosted by Amanda Weldon – a freelance journalist, creator, YouTuber, and all-around creative. We Did It Podcast shares the stories of creative people – both their successes and failures. For example, in episode 1, Amanda discusses how she carved out her path to being a host on the weather network. In episode 13, you'll dive into the world of public relations and influencer marketing, while episode 15 explores imposter syndrome. This isn't a career specific podcast, but sheds light on the creativity that lives in all of us whether we know it or not, and other important topics. This podcast is great for those wanting to explore their creativity within their career or creating a personal brand. 
Books
1. Work Party
In Work Party, Jacklyn Johnson – the CEO & founder of Create and Cultivate takes us through her career journey from the beginning as a young professional to creating the brand she has today. She shares her failures, her wins, and everything she learned to get her to creating the career of her dreams.
As she puts it "Work Party is the lessons I learned and the advice I wish I'd gotten it when I was twenty-one at my first major job. Or when I was twenty-four, bright-eyed and a bit naive, launching my first company with a business partner. Or twenty-eight and striking out on my own. Or even thirty, having created and cultivated a community of over five hundred thousand women."
This book shows you how you can take your failures and low moments and use them to fuel your successes. It serves as a reminder that even if/when you make mistakes, your career isn't over and there are always ways to get around the obstacles that seem to be in your way.
2. Big Magic
Elizabeth Gilbert, best known for her bestselling memoir, Eat Pray Love, has lived a very creative life since embarking on that journey – one full of chasing curiosities. She has a really unique perspective on creativity which has certainly proved to serve her well, and she shares her secrets in Big Magic. The book is focused on living a creative life – a life that is infused with creativity in every turn, whether you are starting a new project, pursuing a lifelong dream, or solving problems within your work and career.
The book is divided into a few categories, starting with courage. Living courageously is important in many areas of our life – especially in our career. There are so many fears that come up in our career, and the beginning of this book explores that and helps the readers work past it. The chapter on persistence is also a great one – where she talks about her journey to becoming a published author. She teaches us the importance of persistence and dedication – even if it doesn't feel like a success at the beginning. 
When's Happy Hour? written by the founders of Betches Media is essentially your guide to your career, getting ahead in the workforce, and thriving in the path you choose to take. Each chapter is a different step in the career journey – from wondering what you should do with your life, advice to getting a job, what to do once you have one, advancing in that job and working in the digital age. This is great for those just starting in their career – but there are lessons to be learned by everyone at different stages or when you're feeling a bit stuck. 
4. Burnout: The Secret to Unlocking the Stress Cycle
Burnout in your career journey might be something you've already experienced – keeping up with society's expectations in your career, balancing the pressure you put on yourself, and pushing yourself to the limits. This book explores burnout – specifically for women and how they experience it. This book is for those who never feel like they're doing enough, while also feeling the overwhelm of all they do.
The book serves as a handbook for figuring out what wellness can look like in your life and how to work through the barriers that stand between you and your wellbeing. By staying on top of your wellbeing, you'll be better equipped to continue pursuing the career you love and creating the life you want to live. This would also be great for anyone looking to be proactive and understand how they can avoid burnout. 
Listening and reading the stories of others in their respective career journeys – reminds us that we aren't alone. We are not the only ones who have experienced a certain emotion or tackled an obstacle. There are so many lessons to be learned and so much to be inspired by when we take some time to consumer the stories that already exist.
Ready to take your career to the next step but aren't sure what that next step is? Book a Virtual Career Meeting with Style Nine to Five Founder, Christie Lohr. These meetings will help you gain clarity on where you want to go and how to do get there. Christie will also give you support with your cover letter, resume and LinkedIn profile and walk through how they can work together to achieve your career goals.
By Jenna Yeomans – Jenna is a freelance community manager and writer in Hamilton, ON with a passion for storytelling, creativity and supporting small businesses.
Feature Image: Adobe Stock