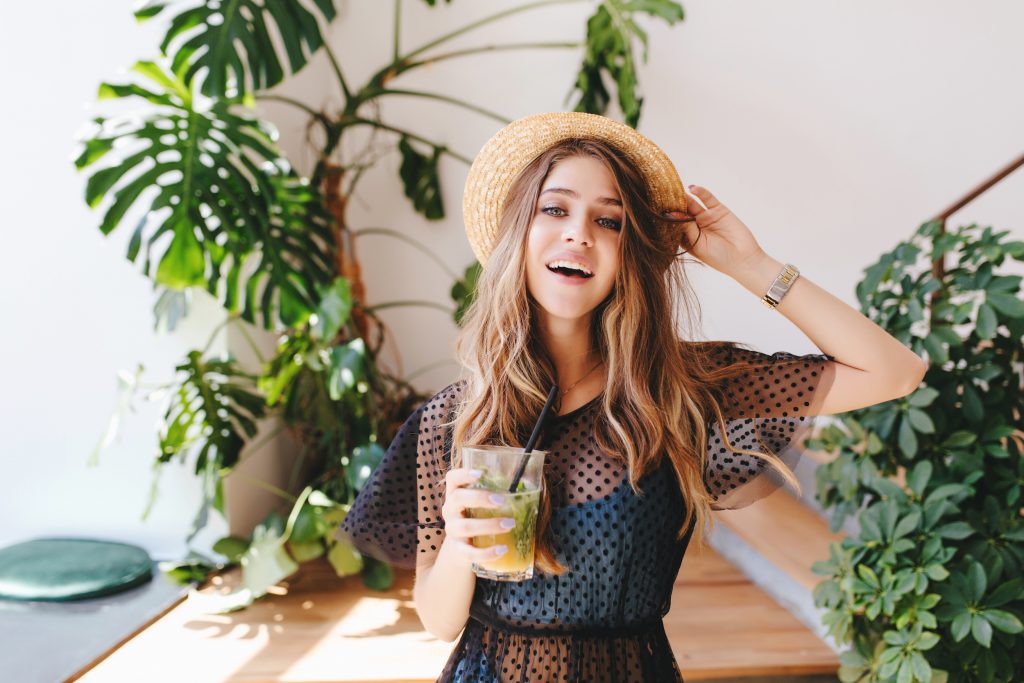 We've officially been in a long-distance relationship with our local hair stylists since the middle of March — and while we wait to be united with one of our closest confidants, we may be looking for ways to cover the apparent 'time' staring at us in the mirror.
That's right, we're talking about roots!
Luckily for us, there are some Canadian fashion boutiques ready for business online to keep us 'covered' until we can sit back in our salon's seat!
Style Nine to Five Founder Christie Lohr is known for rockin' stylish hats — her favourite? A classic wide-brim neutral toned piece by Lack of Color.
"I love subtle tones," Christie said about this hat, "it suits a lot of face shapes, and you can tilt it back to expose more hair."
When choosing a hat, Christie's advice is to try one on when you feel you're best, "the hat should be the pop of elevation you're looking for!"
Finders Keep Hers Boutique has a selection of stylish hats, including Lack of Color in stock!
Finders Keep Hers Owner Alicia Macpherson said she's happy hats are popular, "with everyone taking sun damage more seriously, and applying SPF daily, I know hats are not just an 'in' item.
They are cute, but protect our skin which will always be in style."
Alicia likes to match her hats with a piece of her outfit, "a black belt with a black hat, or a pink hat and pink dress, it just ties the whole look together. I love to dress up a basic white tee and jeans with a more detailed hat," she said.
If you're wondering how to style your hair, "I think smaller hats like the Dunes Cap look great with pigtails or straight hair," Alicia said, "but with big hats, any hairstyle goes! Big voluminous and curly, straight" such as giving "your hair an 'extra' day before wash day."
And you're in luck!
Right now, Alicia is offering a discount off her entire site with the code 'LOVE20' for 20% off!
Blonde Store in Kelowna has just turned Sweet 16 — so it's no surprise this trendy boutique knows exactly how to 'top' off your look!
Owner Raegan Hall's hat styling tip? You can never have too many of them!
"Hats go with everything!"
Raegan is generously offering a 20% discount for Style Nine to Five readers using 'NINELOVE', and Blonde Store also donates 10% of profit proceeds to a local charity called Mamas for Mamas.
Blonde Store is also offering free shipping, and a complimentary reusable shopping bag in every order, "to use for (eventual) beach fun, boat rides, fitness class and farmers markets!" Raegan said.
Designer of Heirloom Hats in Montreal, Samantha-Tara Mainville's styling tip is "be confident when wearing a hat. It really makes all of the difference."
"The funkier, the better," Samantha-Tara said.
"I like tall crowns that give height. So from my collection, the Tympani, is a favourite. That mixed in with a little bit of confidence makes the whole outfit in my opinion!"
Heirloom's hats are made to order, and has a sale section with items ready to order!
Insider tip from Samantha-Tara herself: if you sign up for a newsletter, you'll be in the loop of a "once in a while" flash sale!
One of Canada's largest fashion platforms (who is hiring for multiple roles now) has a variety of stylish hats for you to choose from!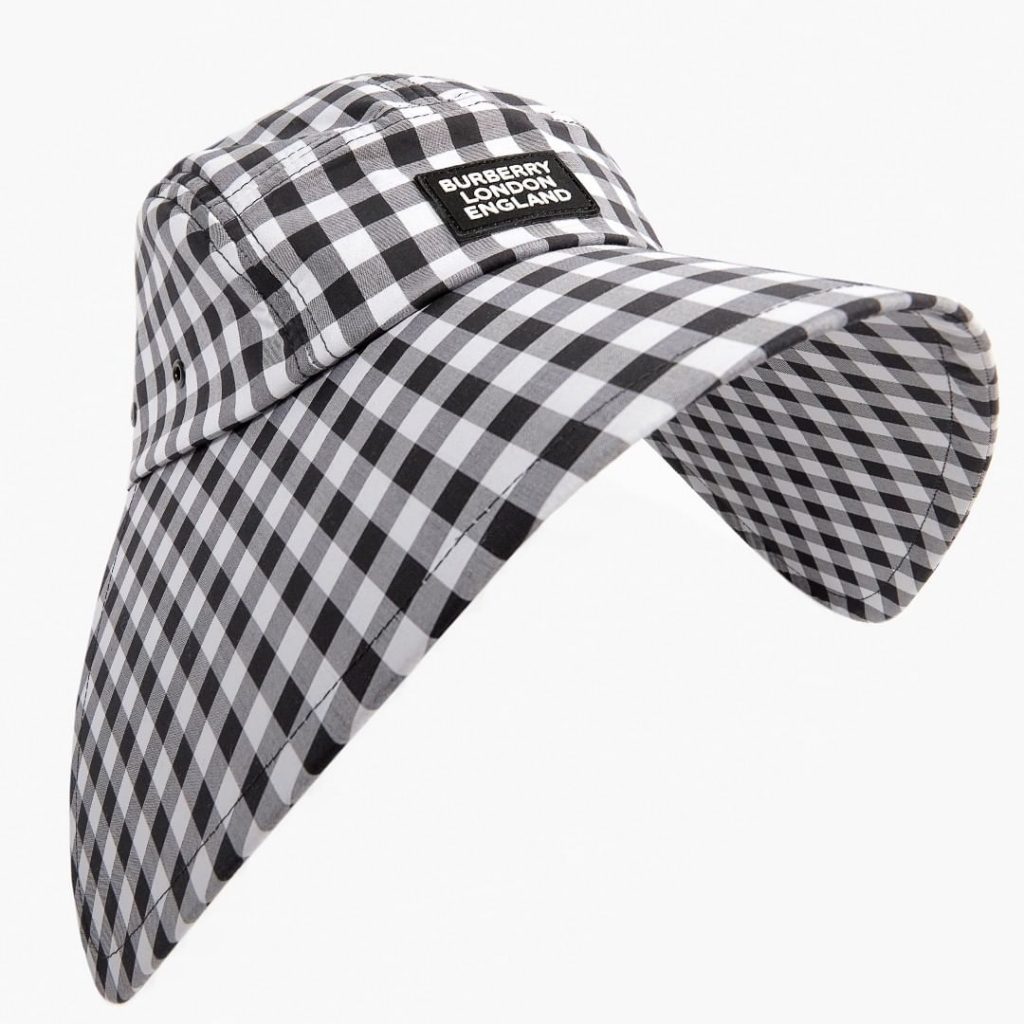 Whether you are looking for trendy wide-brim hats, or perhaps something more easy going, SSENSE is your go to with a list of independent and luxury hat designers!
Do you have any hat styles you love right now? We would love to see! Make sure to tag us in your IG posts and stories @StyleNinetoFive!
Have a wonderful weekend refuelling for an even more exciting stylish work week!
Inspiration image: Adobe Stock, by Look!
By: Michelle Morton – Michelle is a Canadian multimedia journalist with a passion for telling stories, exploring the world, speaking for voices not heard, and of course, fashion!
Are you a job seeker? Find fashion jobs here.
Are you an employer? Post your fashion job here.
Don't forget to follow us on Instagram for the latest fashion jobs, career advice and fashion trends!